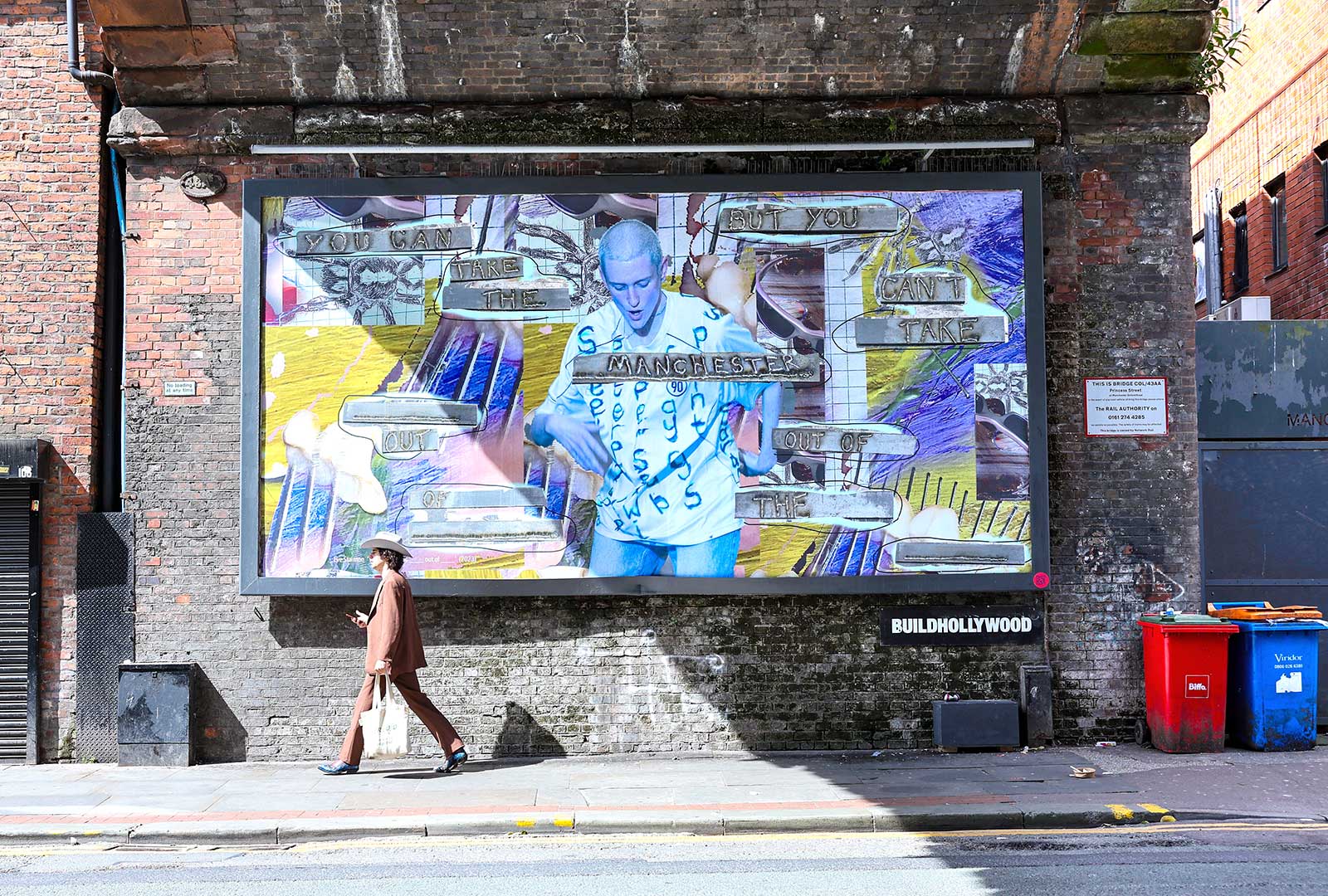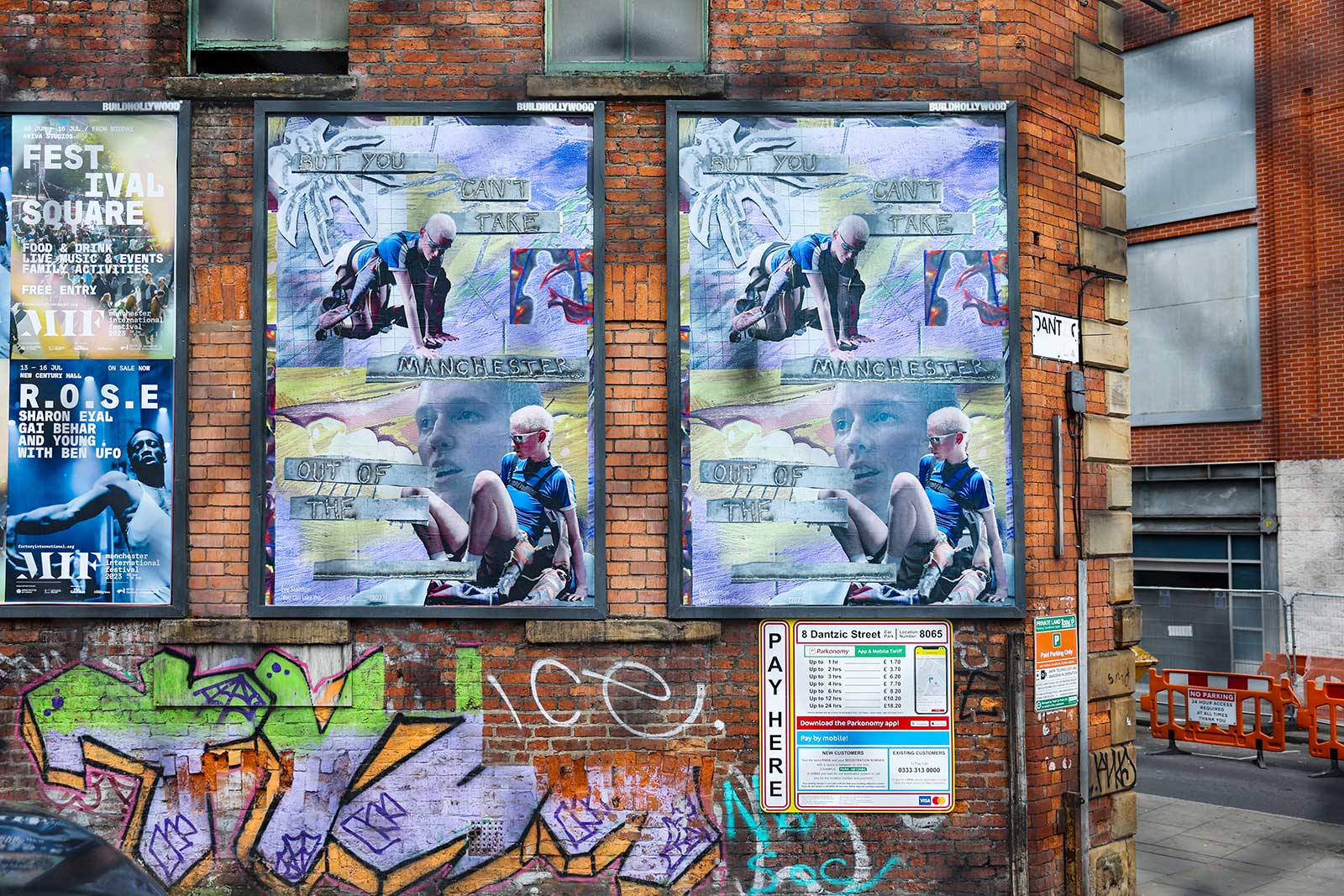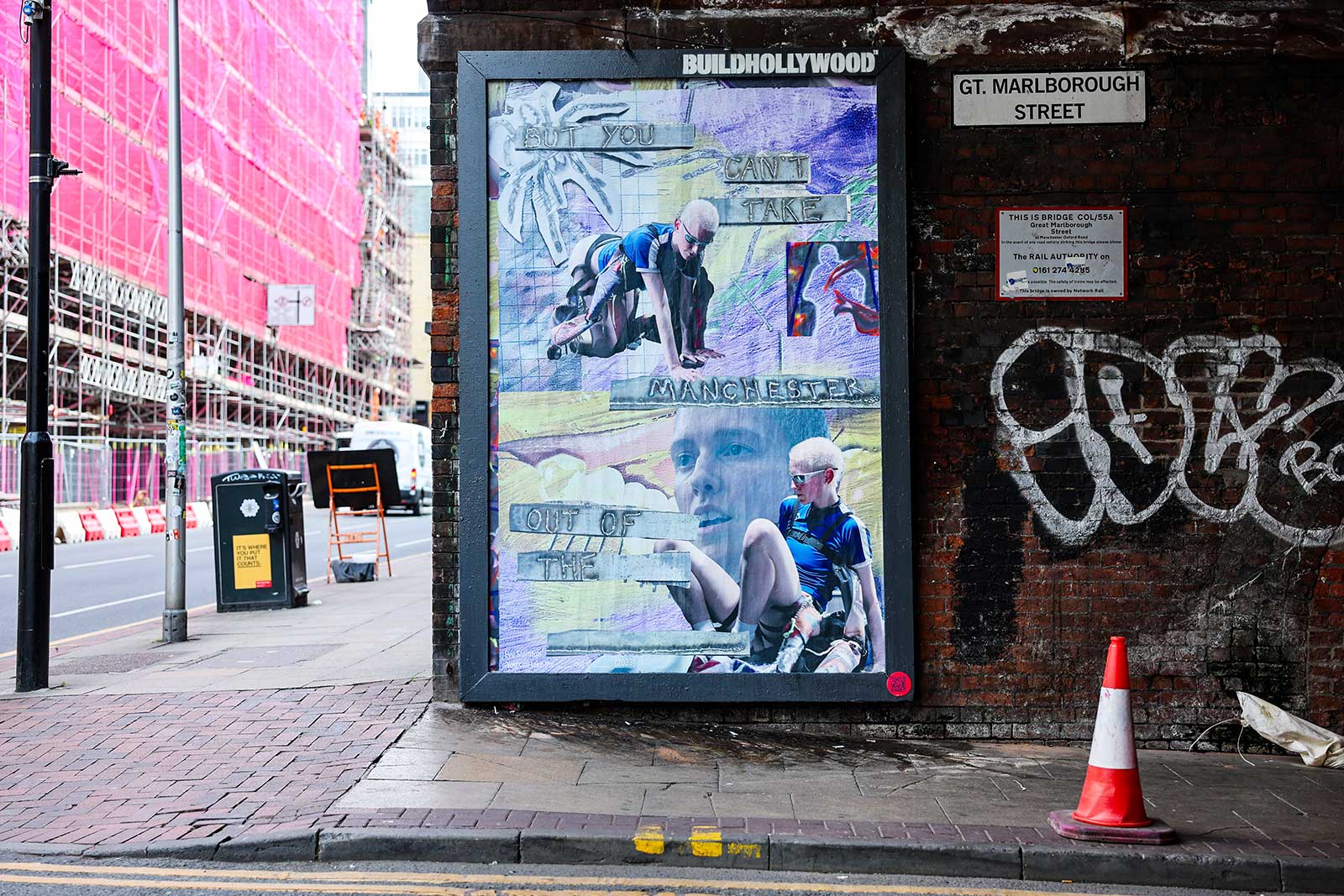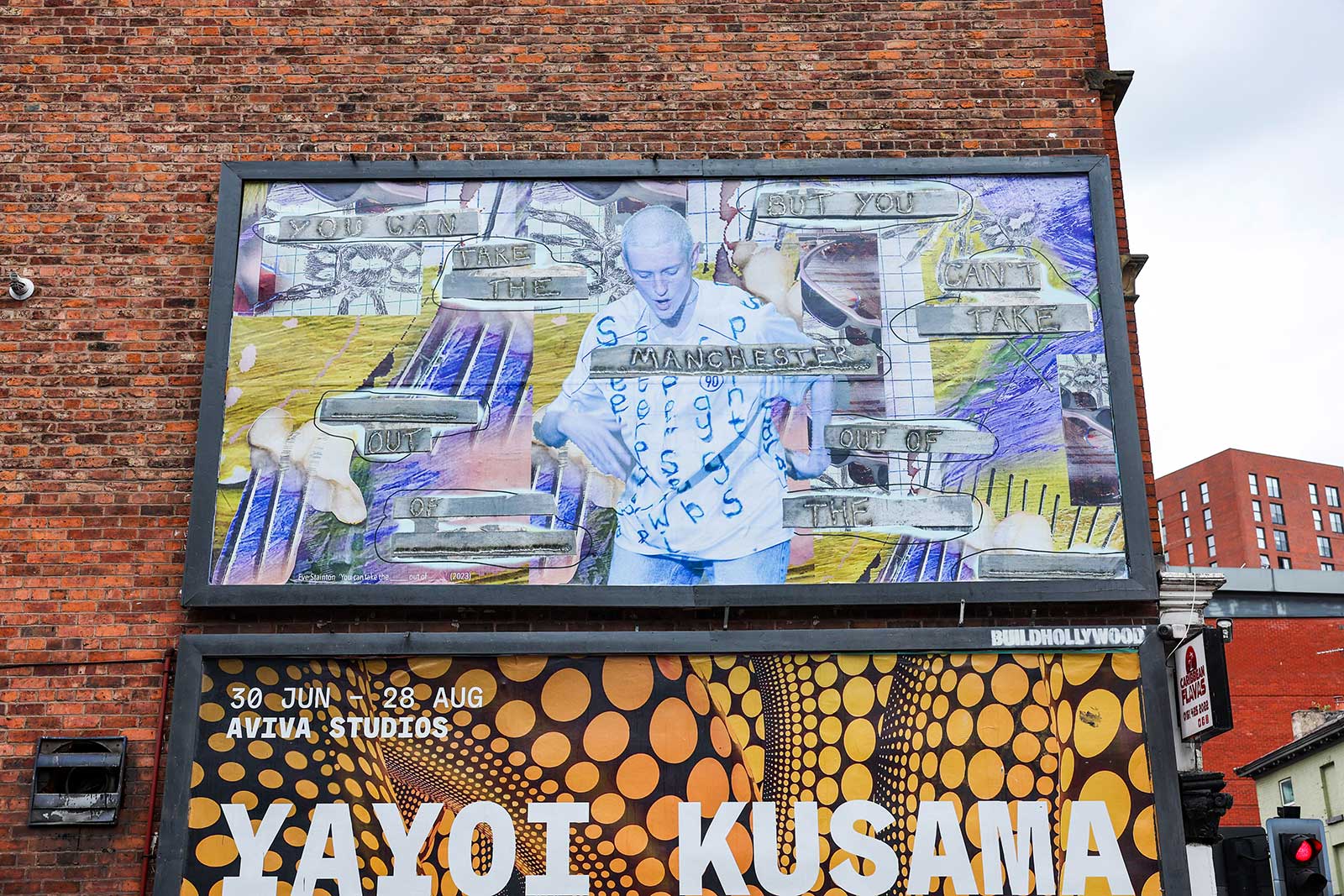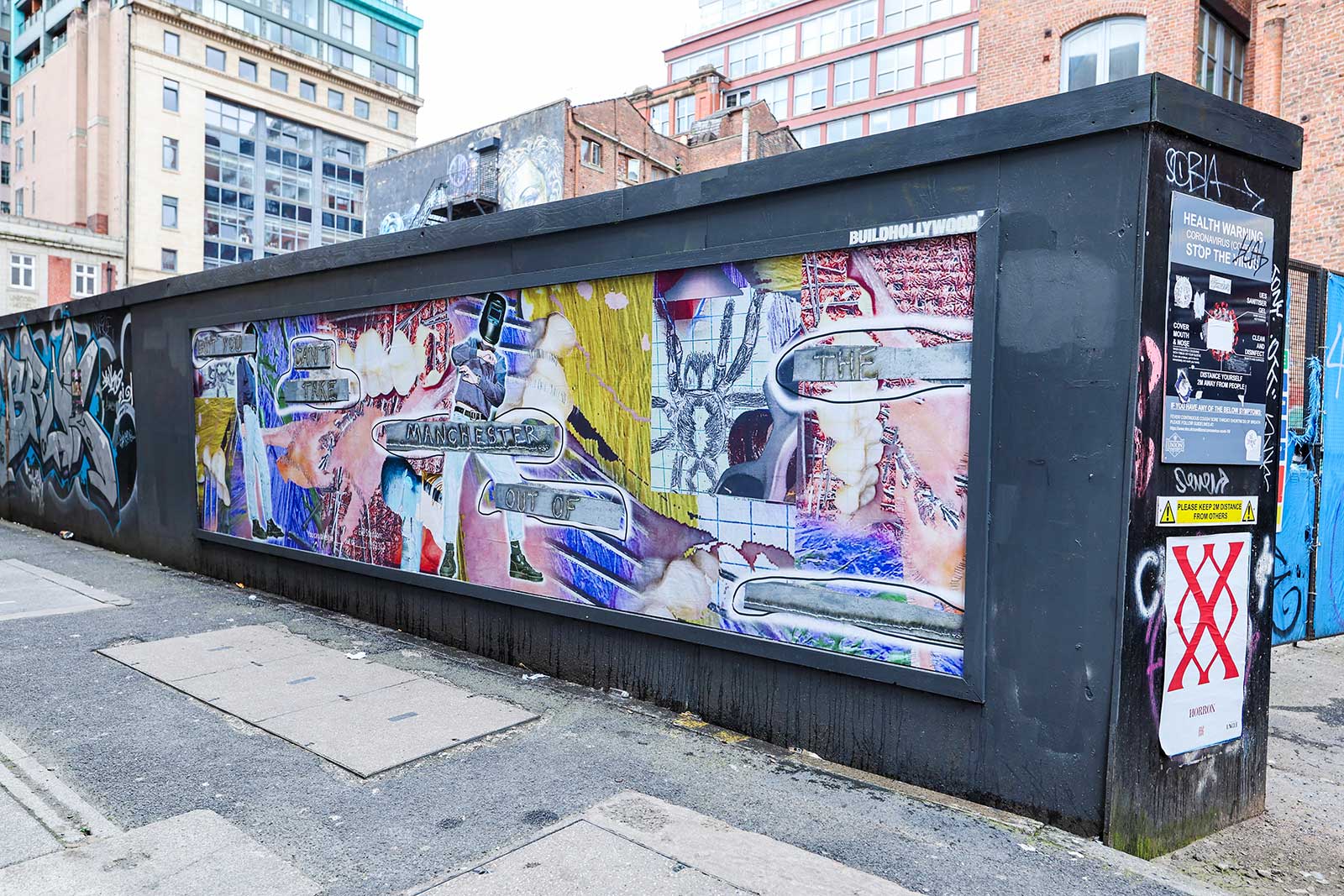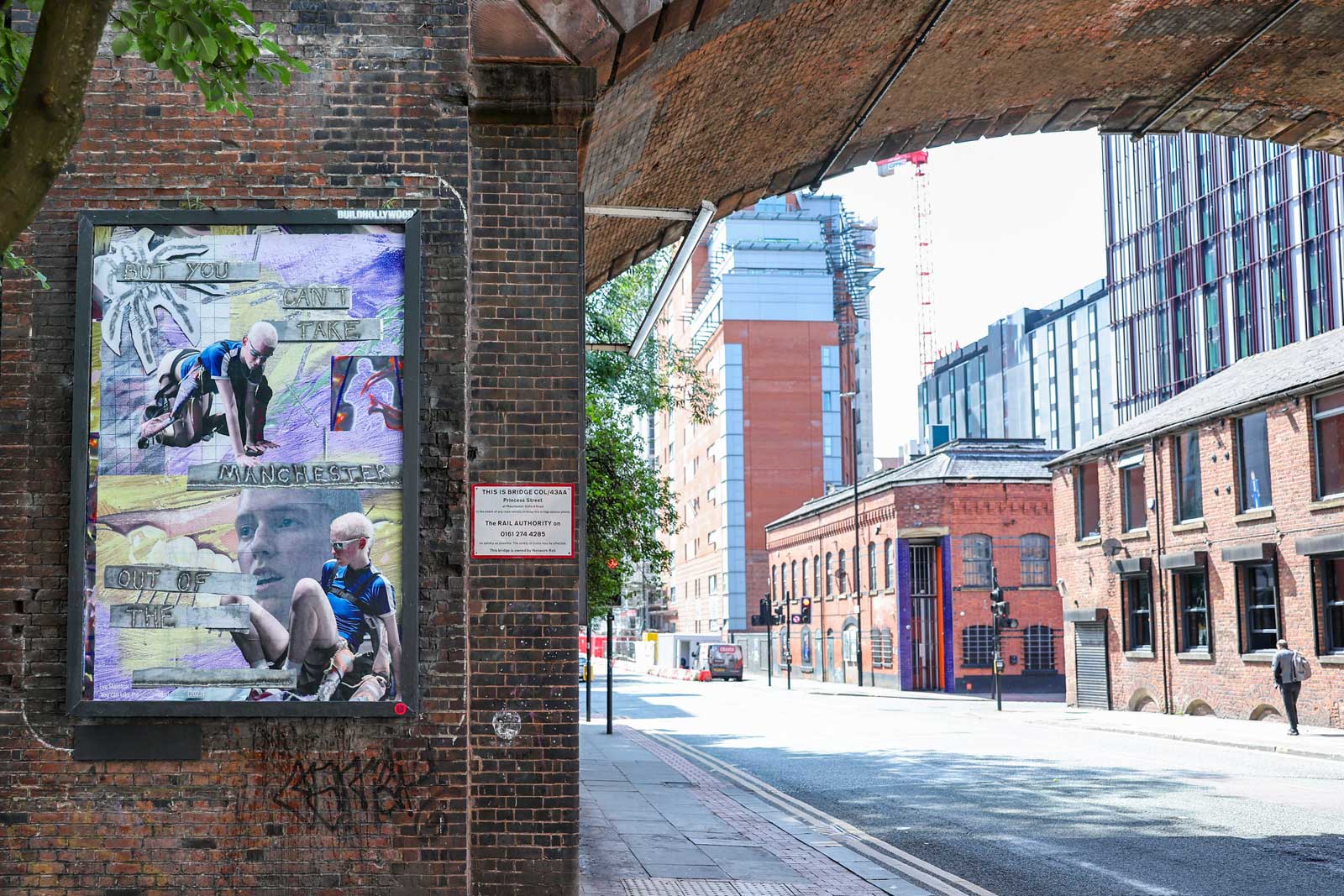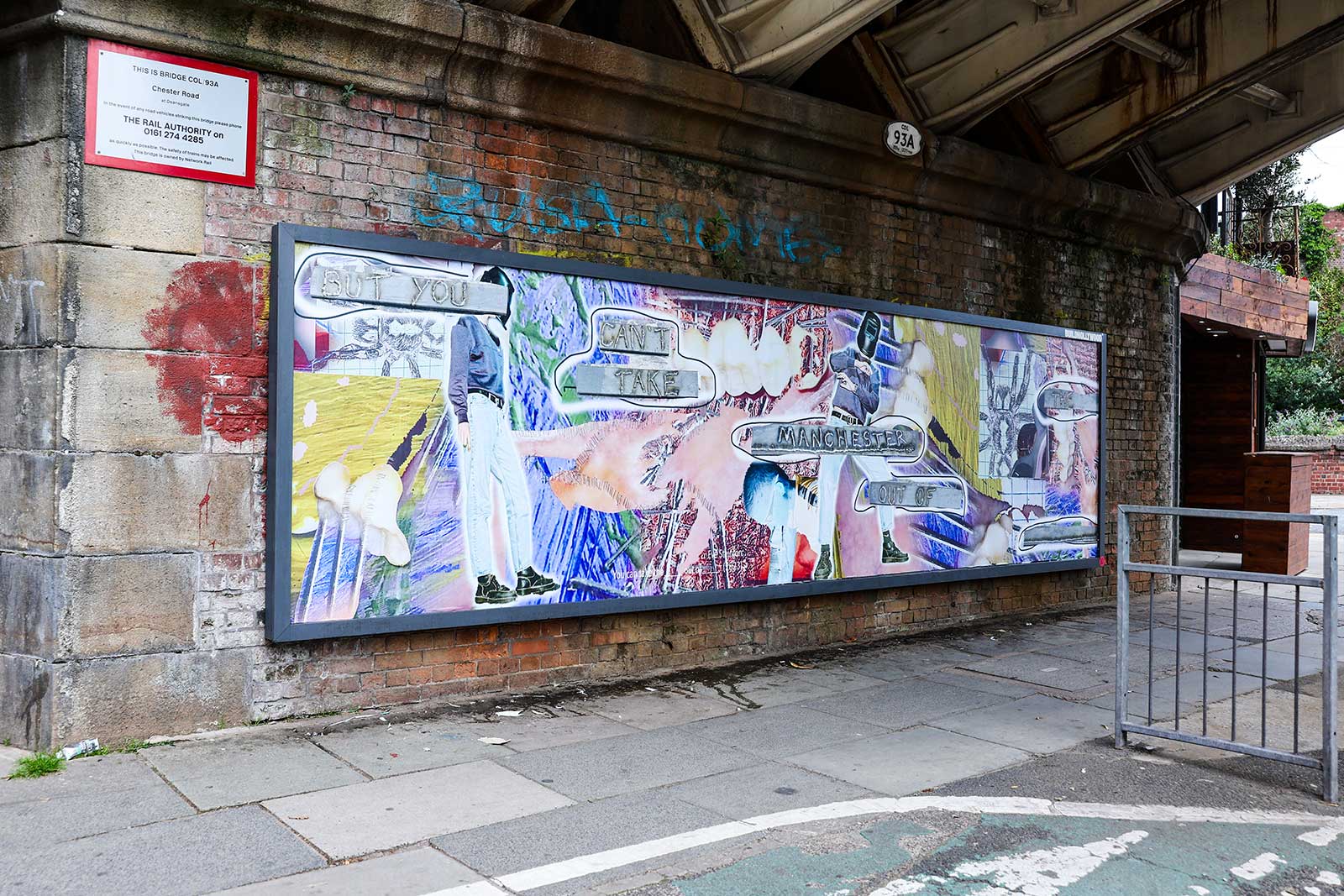 Eve Stainton
Manchester 7-9 July
About the work
For their All About Love commission, Eve Stainton is focussing on the well known saying 'You can take the girl out of Manchester, but you can't take Manchester out of the girl.' Interested in its capacity for politically contradicting sentiments depending on who is saying it to whom, and how, Eve is drawing attention to the phrase simultaneously dealing with belonging, cultural identification, solidarity and empowerment, as well as classist, gendered and nationalistic intentions.
Beginning with welding this sentence onto long flat steel bars, Eve has replaced the subject and the location in the phrase with an *insert here* line; 'You can take the _____ out of _____, but you can't take _____ out of the ______' to encourage an independent relationship with the viewer who can seemingly insert their own language/pronoun/city/idea, as well as supporting a questioning of words and meaning.
These welded words have then been placed matter of factly on to a psychedelic collaged landscape made up of images of Eve's previous performance work, their own body and neoprene pieces, which also deal with identity, class and gender; a further proliferation of meanings.
Here and there the word Manchester will be spotted across the billboards, to playfully reference Eve's personal love and connection to the city they grew up in, acknowledging the traces, aesthetics and vibes that still permeate their work uncannily today.
As part of a special digital commission for All About Love, Eve is presenting 'You can take the ___ weld' (2023) video work that takes the form of an accompaniment to the billboard series 'You can take the ___ out of ___'. The film shows the process of welding the sentences onto flat steel bars, with echoes of the billboard images flashing up obscuring the welding sparks from the viewer, haunting the task. Following the same logic of taking something out of its context to be reimagined or relocated, this work addresses belonging, obscurity, the thrill of being seen and labour.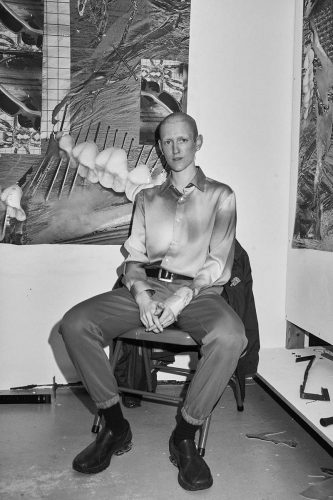 About Eve Stainton
Born in Manchester, Eve Stainton is an artist interested in the politics of uncodeable queer presence and its intersections with race and class. They create multi-disciplinary performance worlds that hold movement practices, digital collage, and welded steel, and other invisible forces like waves, imagination and drama. These forms work together to create live ecologies that are discordant, multi-layered and psychedelic. Stainton is interested in the production of conflicting states and textures to unravel essentialist thinking, with intent to create more expansive understandings of the lesbian identity, non-gender/variance, and perceptions of the 'real'.
Notable presentations include: New commission 'Dykegeist' for ICA (2021), Close Encounters Copenhagen, curated by Cedric Fauq (2021), Venice Biennale performance programme with Florence Peake (2019), Block Universe (UK), The Place (UK), Nottingham Contemporary (UK), Crac Occitanie (FR), Sadler's Wells Lilian Baylis (UK), La Becque (SE), LCMF (UK), CCA Glasgow (UK), Tangente (CA). Features include AQNB, FACT Mag, Dazed Beauty, Twin Magazine, Art in America, This is Tomorrow. Work for other artists include Anthea Hamilton, Tai Shani, Last Yearz Interesting Negro, Sonia Boyce, Malik Nashad Sharpe, Holly Blakey, Goldfrapp, Compagnie ECO international tour, Vivienne Westwood, Claire Barrow, Art School, Molly Goddard, walking for London/Shanghai/Paris Fashion Weeks. Upcoming: 'Impact Driver' (2023-24) co-commissioned by ICA, Sadlers Wells, Take Me Somewhere, Wysing Arts Centre, Dansehallerne.
Locations
The weekend-long takeover from 7-9 July will see Stainton's work presented in more than twenty locations in prominent sites across the city including Princess Street, Fairfield Street Piccadilly, Shudehill and Great Marlborough Street amongst others.
Image: Eve Stainton, 'You can take the ___ out of ___,' (2023). All About Love commission by Buildhollywood. Courtesy the artist. Collage featuring photography by David Laskowski, Stephen Bishop and Eve Stainton.
Video: Eve Stainton, 'You can take the ___ weld' (2023), All About Love commission by Buildhollywood.