Formats
Our capabilities span across flyposting, posters, creative billboards, murals, bespoke installations, ambient and experiential. We have a wide range of products that cover every surface to deliver unique and creative street campaigns.
Street posters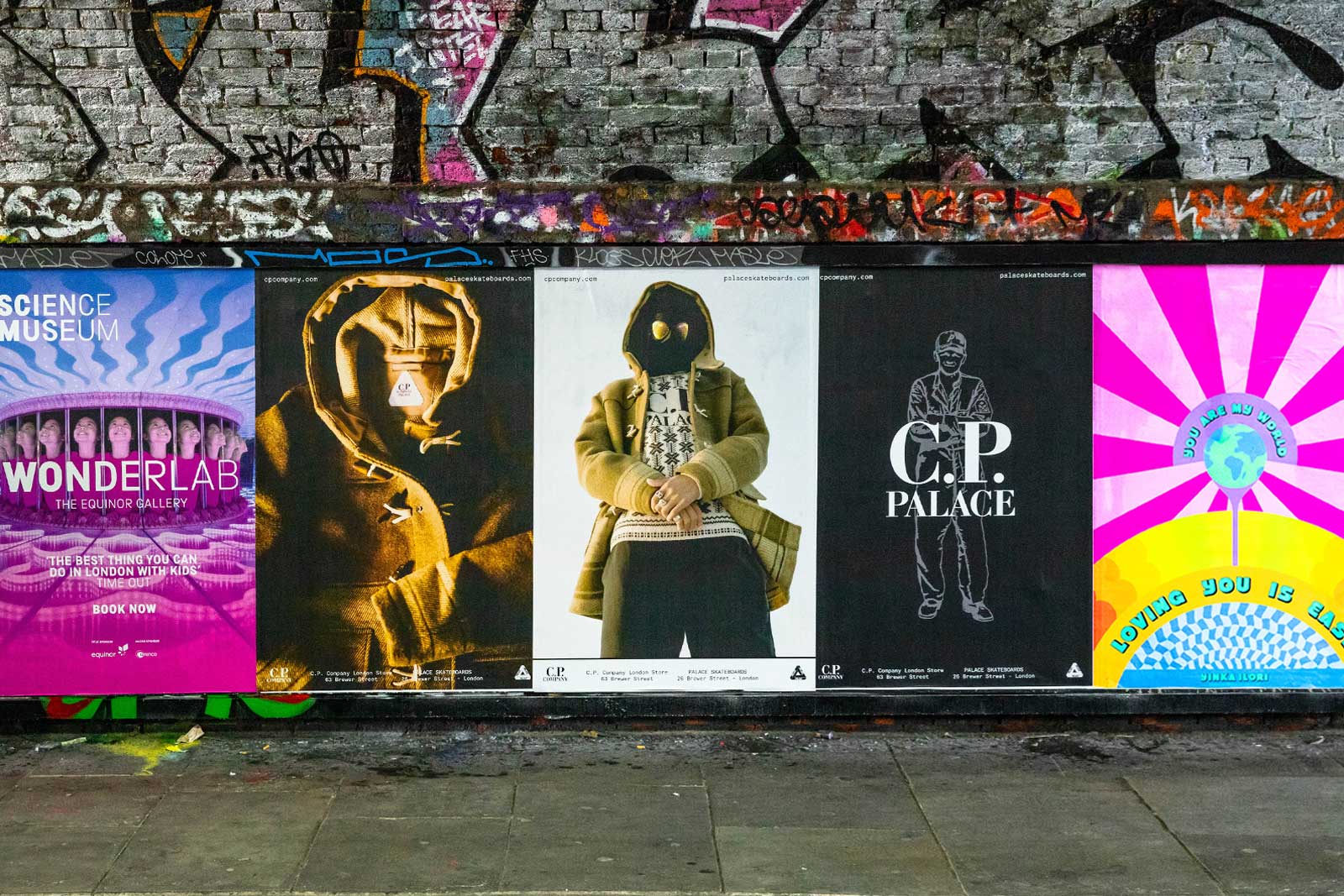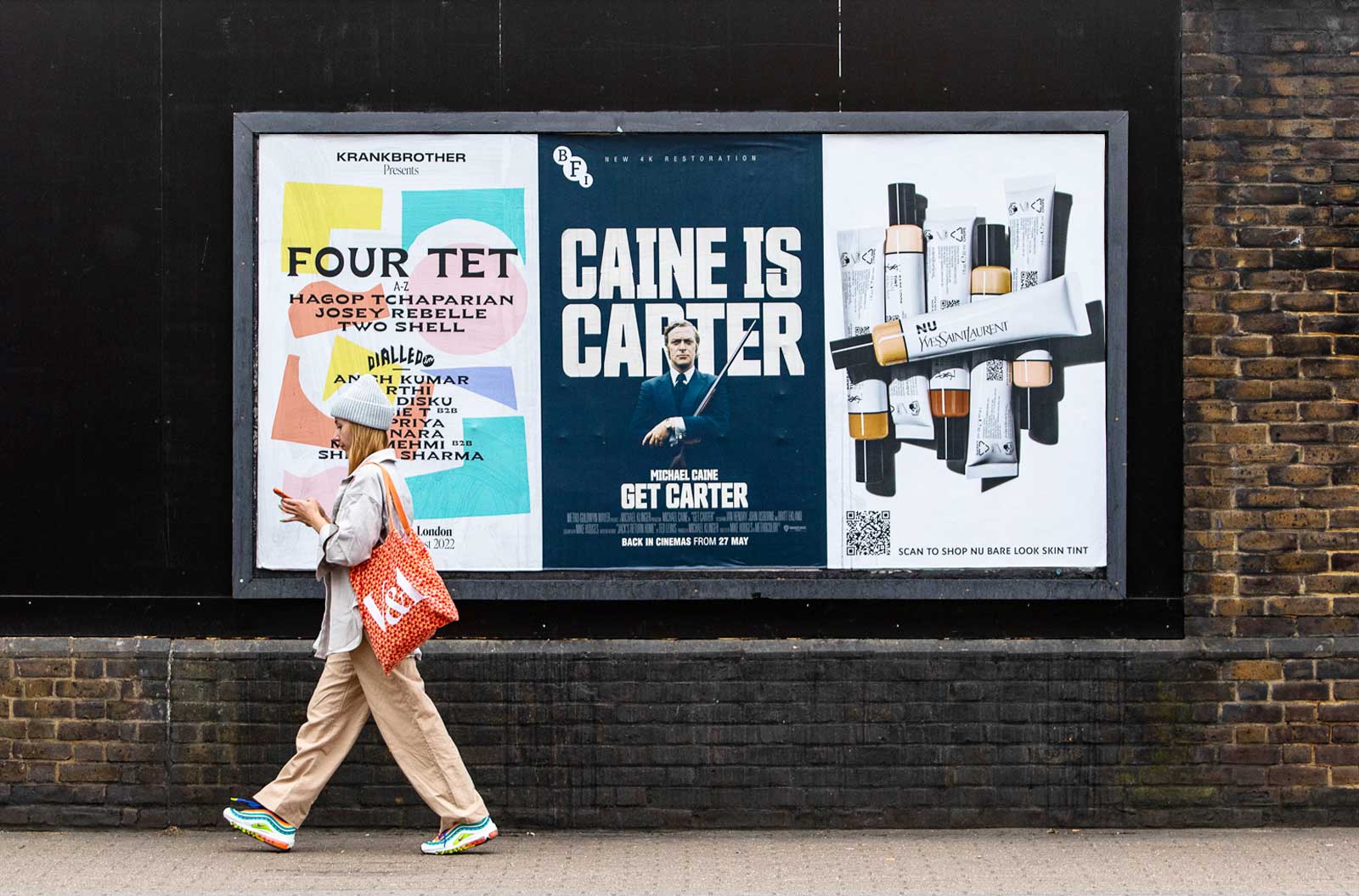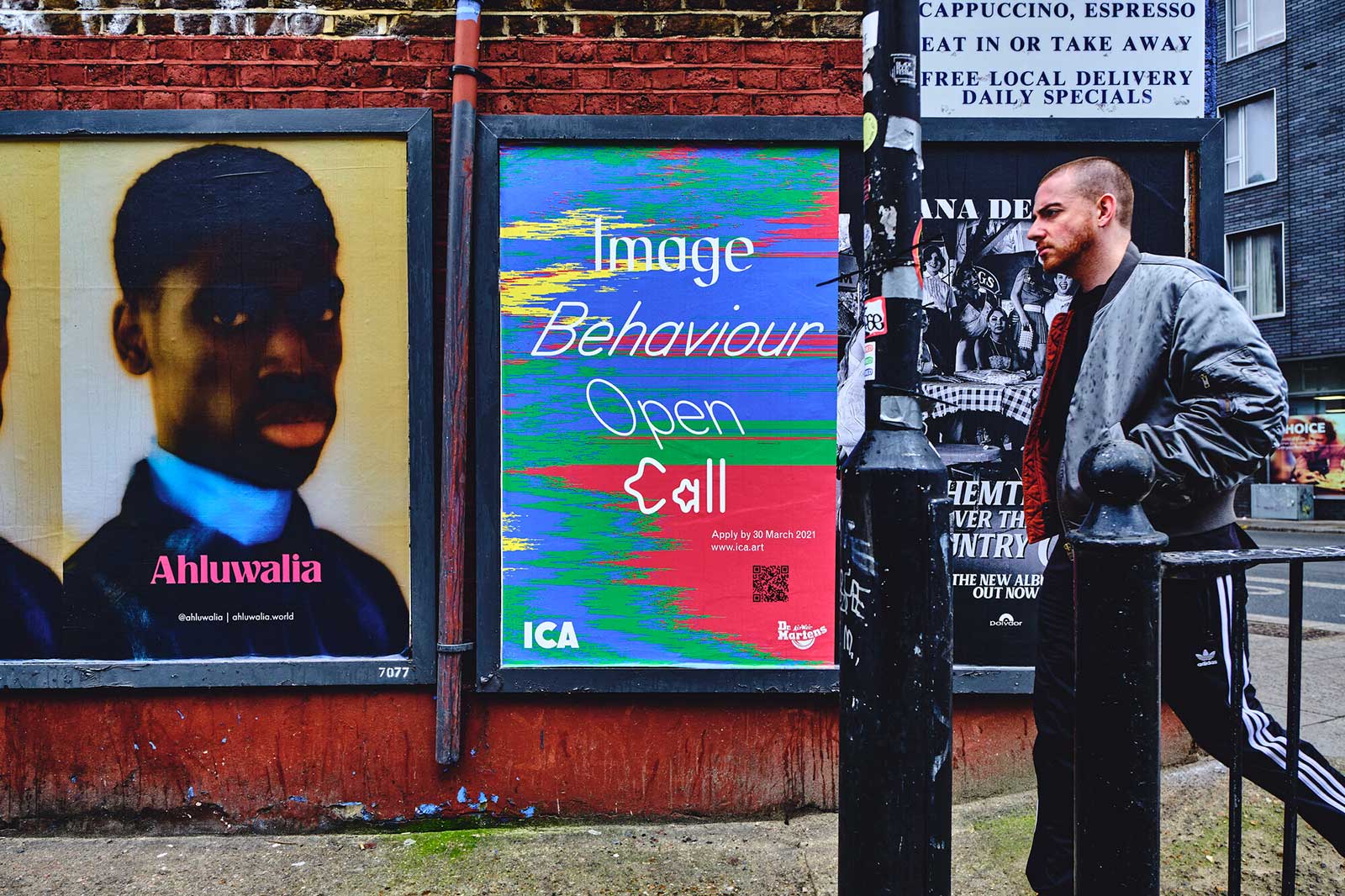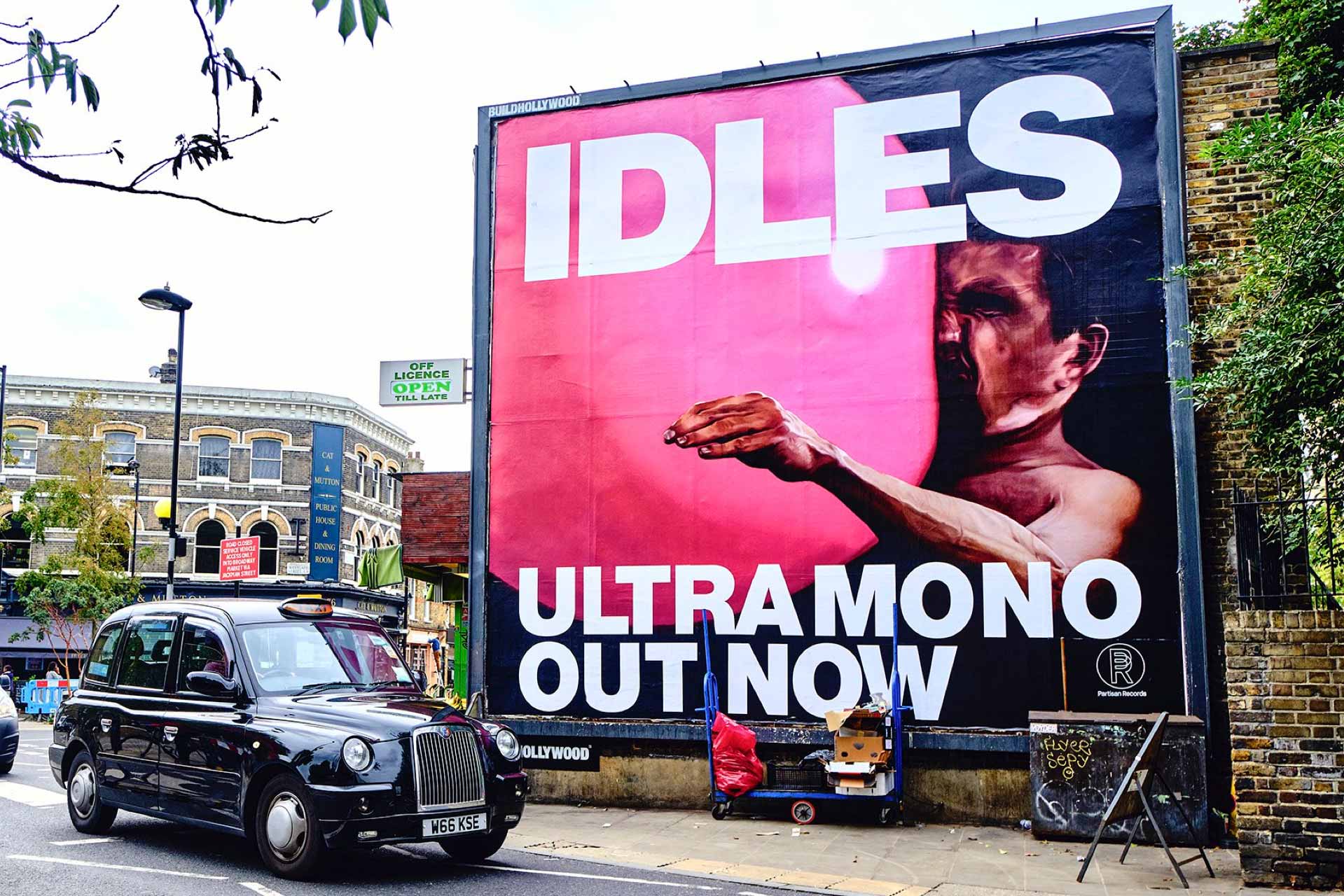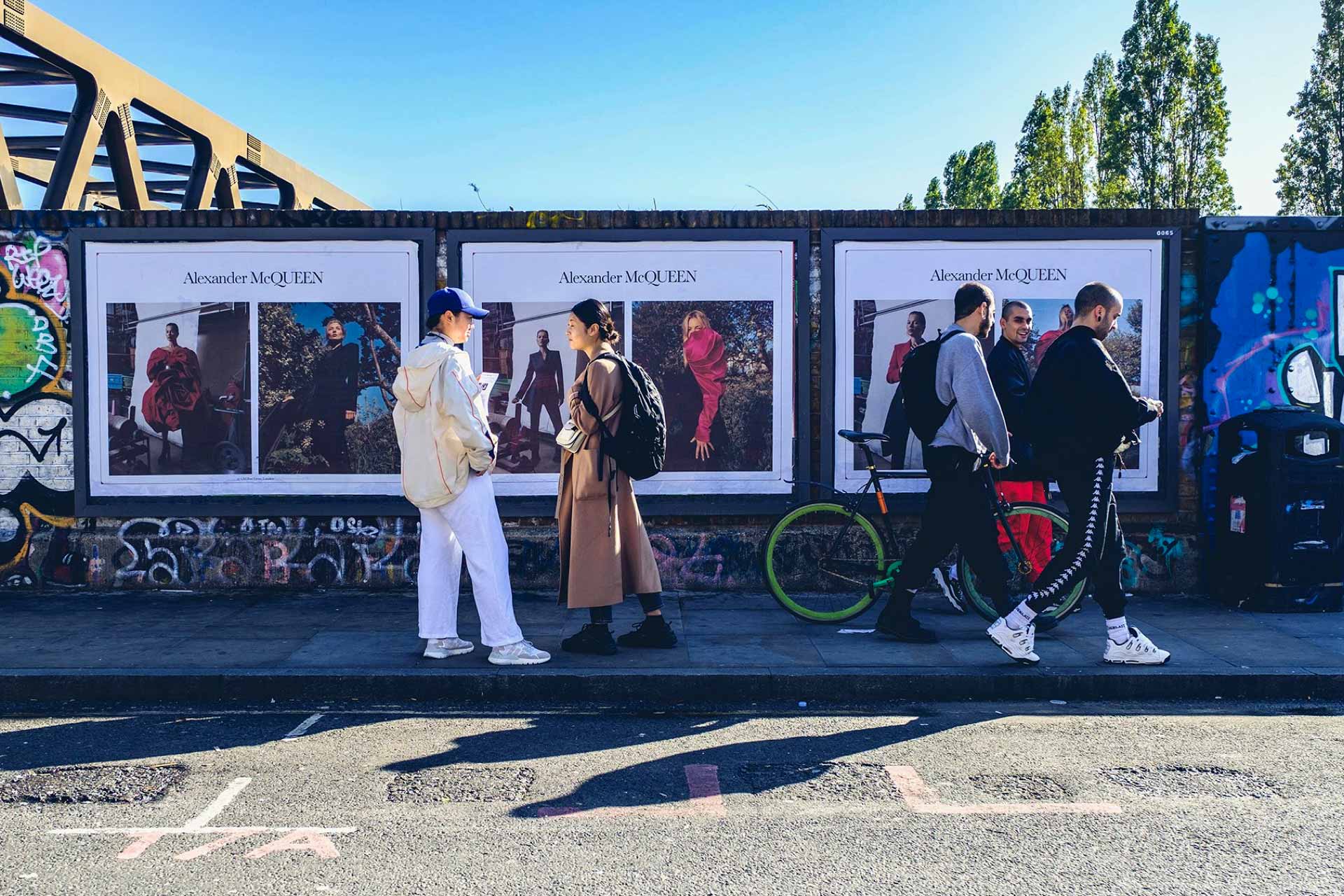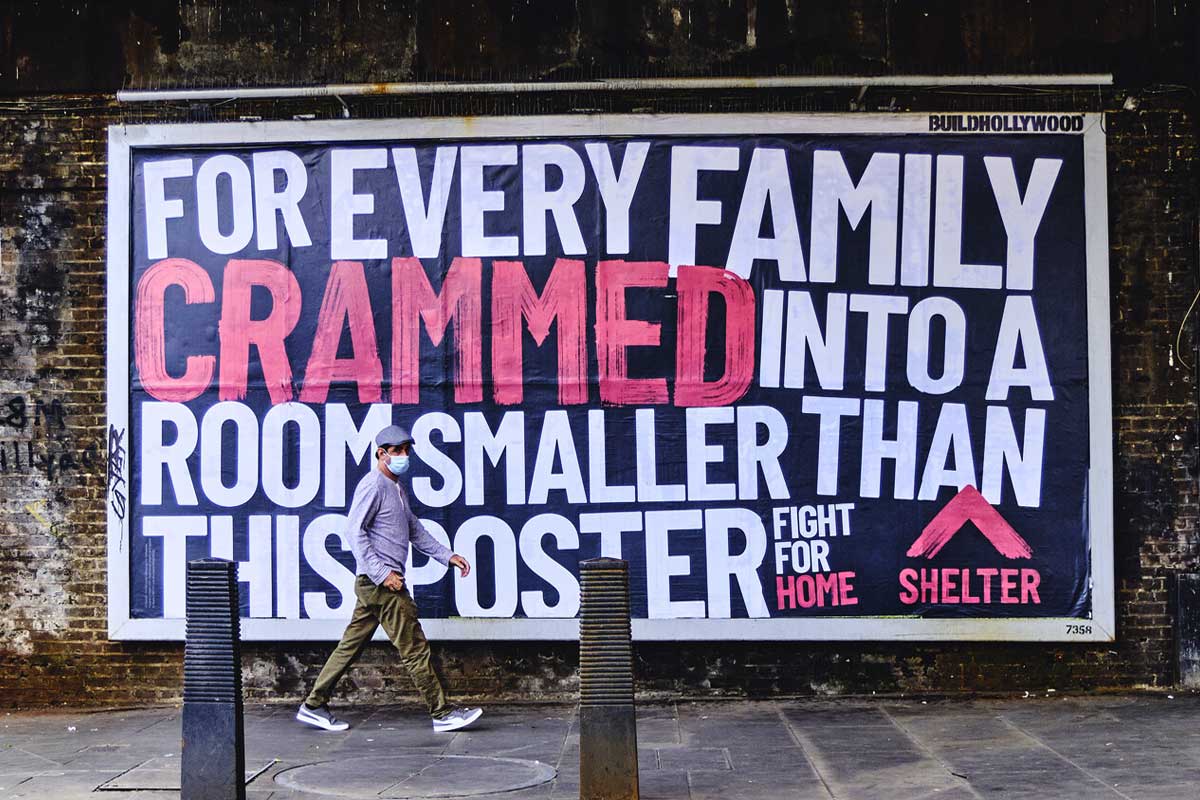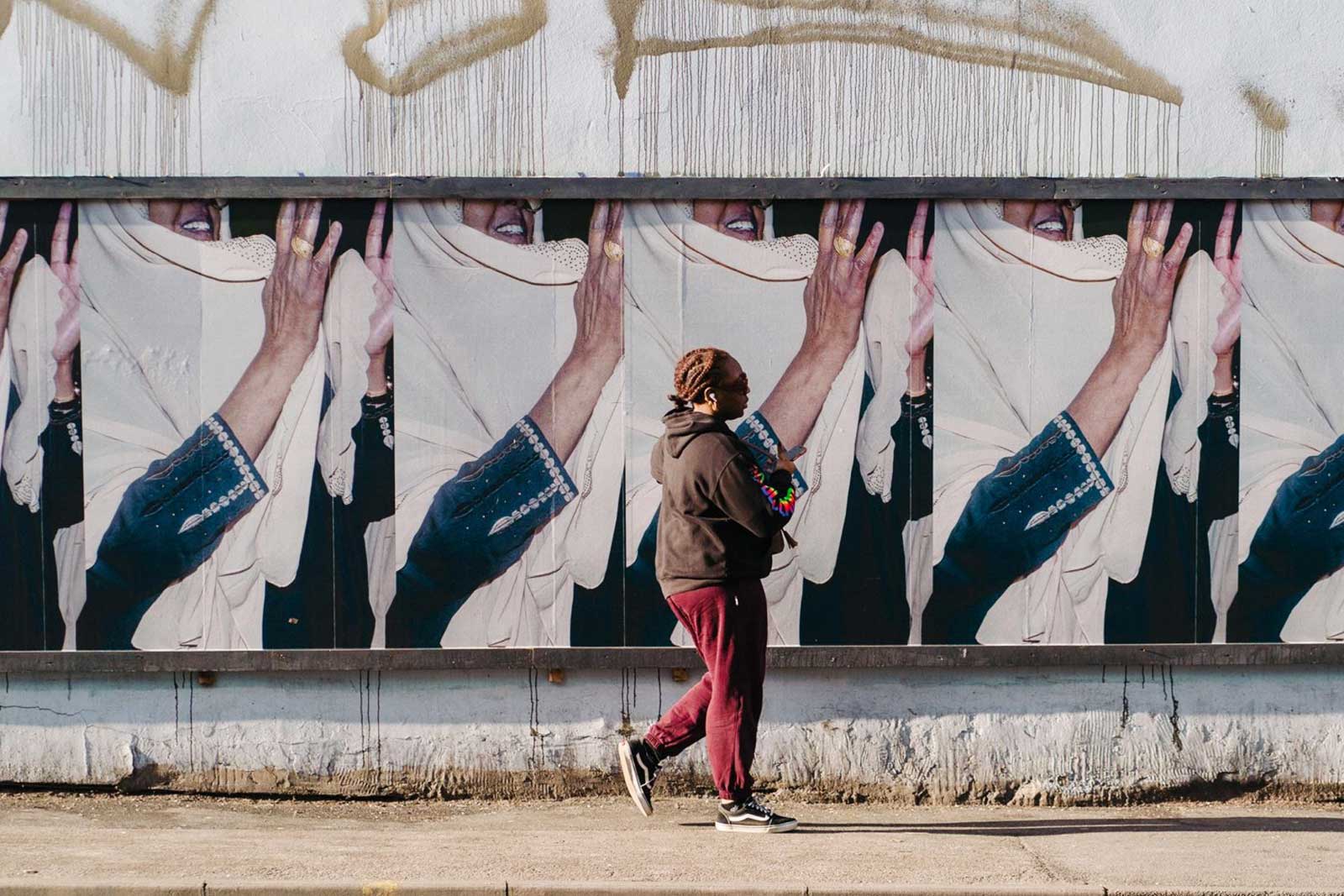 The daily fabric of our lives is the streets we walk through, the buildings we pass, the places we meet and the time we spend in our communities. BUILDHOLLYWOOD set up shop to develop and run a poster scheme that celebrates and energises our urban spaces. In 11 cities across the UK our paper and paste format provides something deeper than just another poster site – by combining art, music, fashion and culture campaigns we offer space that feels authentic and engaging. We curate our street level sites to pick spots that enhance local communities and celebrate the fabric of our environment. Our sites sit comfortably alongside street art as well as independent shops, cafes, markets, restaurants, galleries, venues and bars to allow our clients and collaborators to connect with a diverse creative metropolitan audience. We love the space that surrounds our sites just as much as we love our sites.
Our street poster formats include flyposting, billboards and large format bespoke spaces.
4 Sheet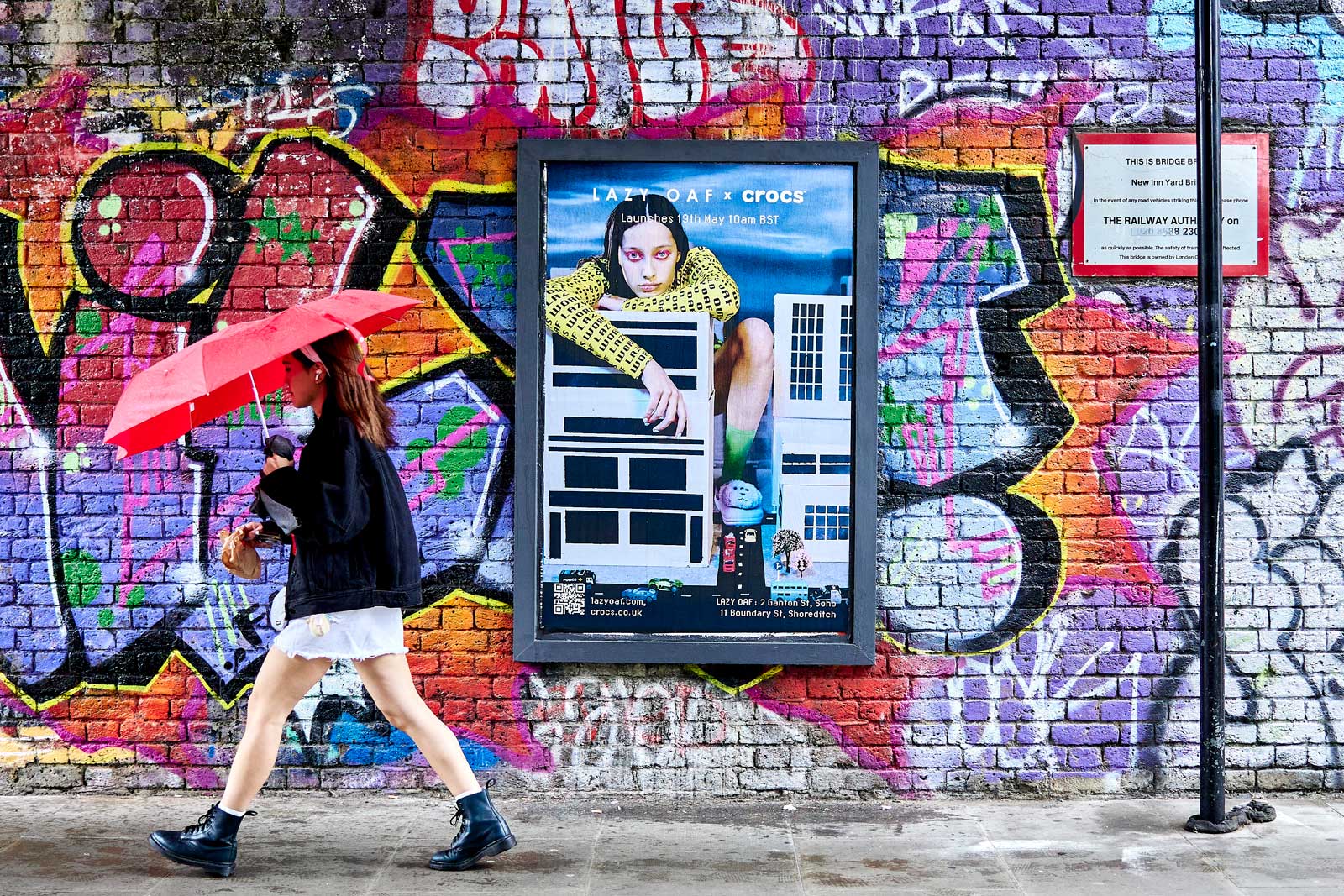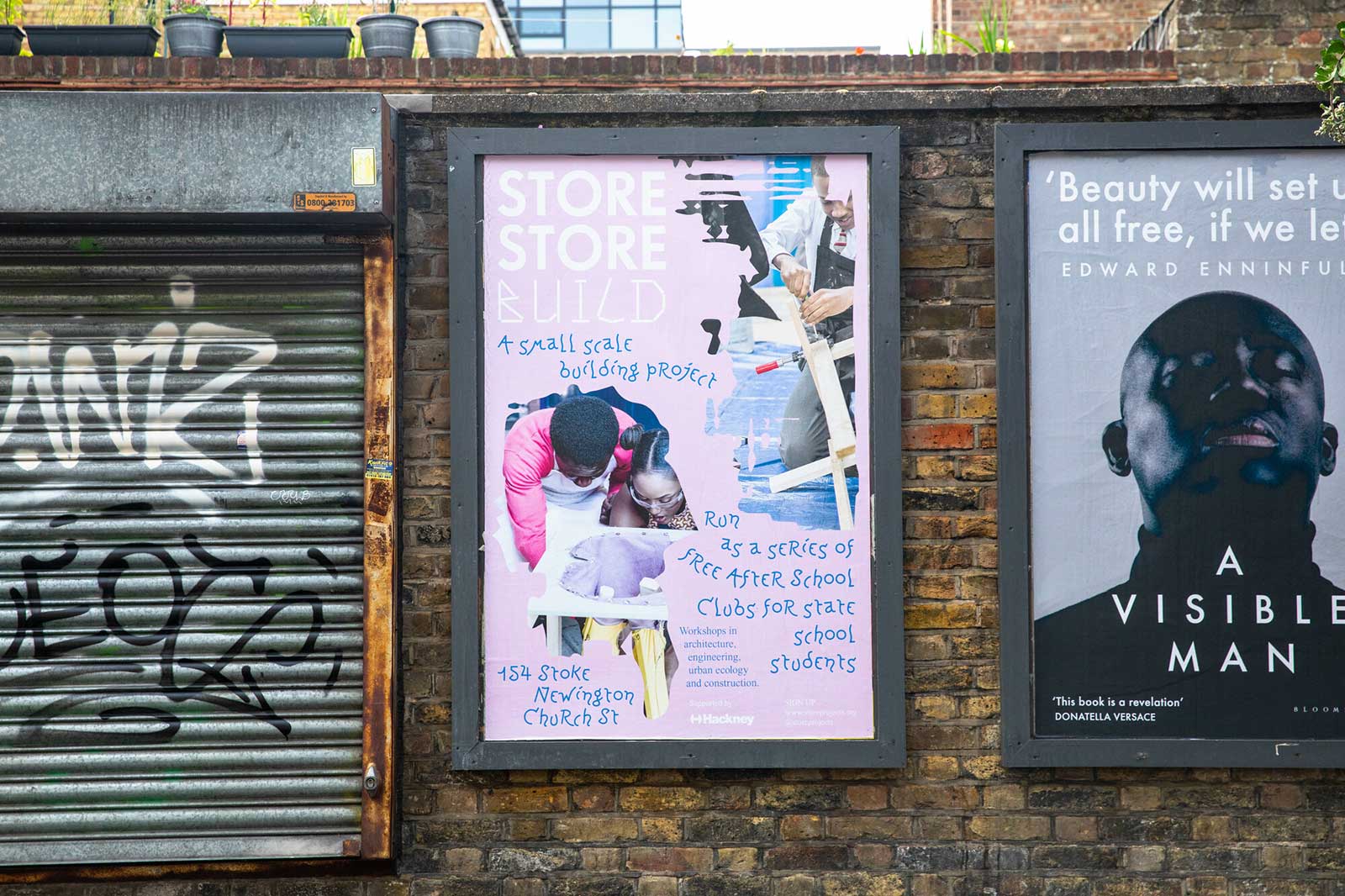 48 Sheet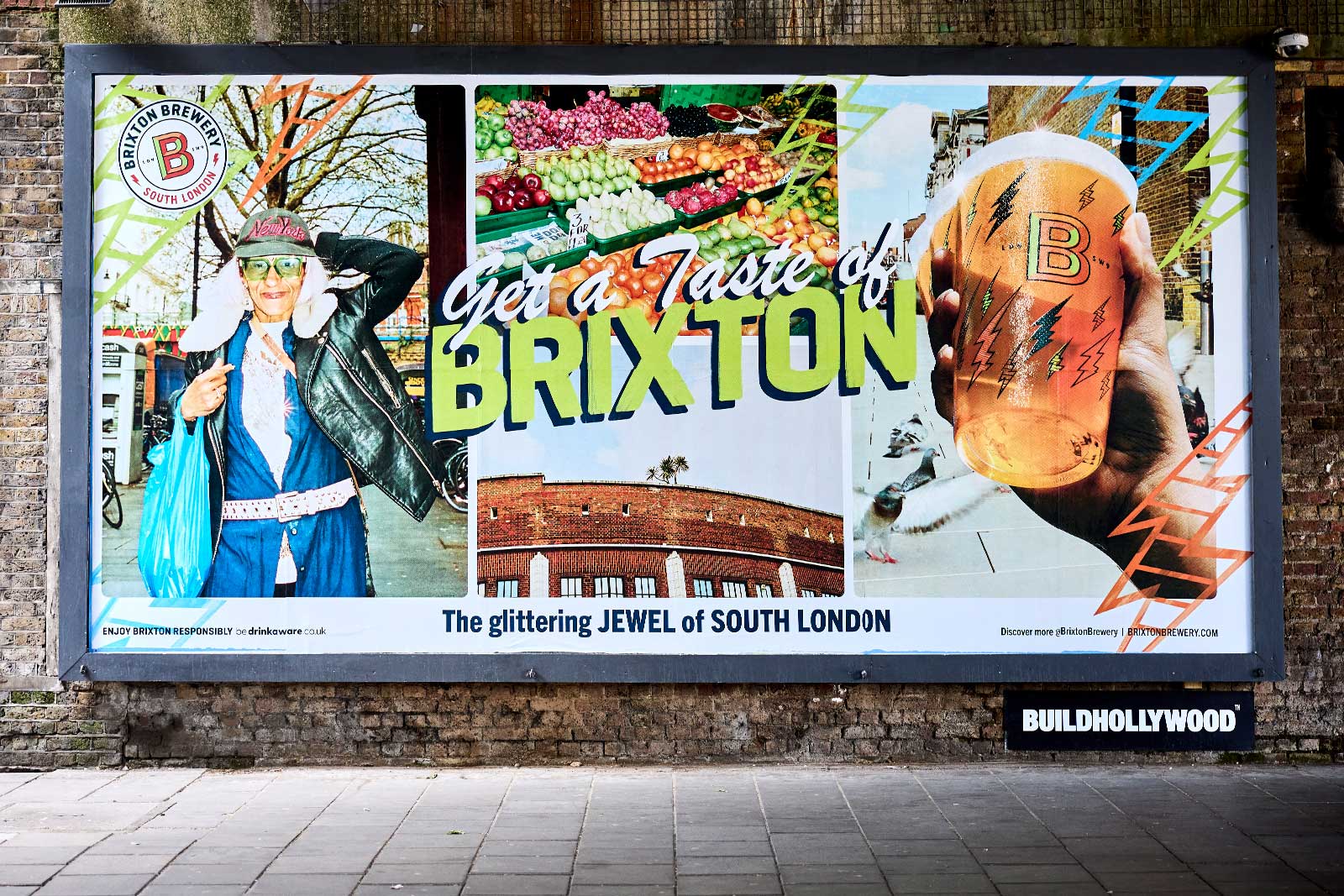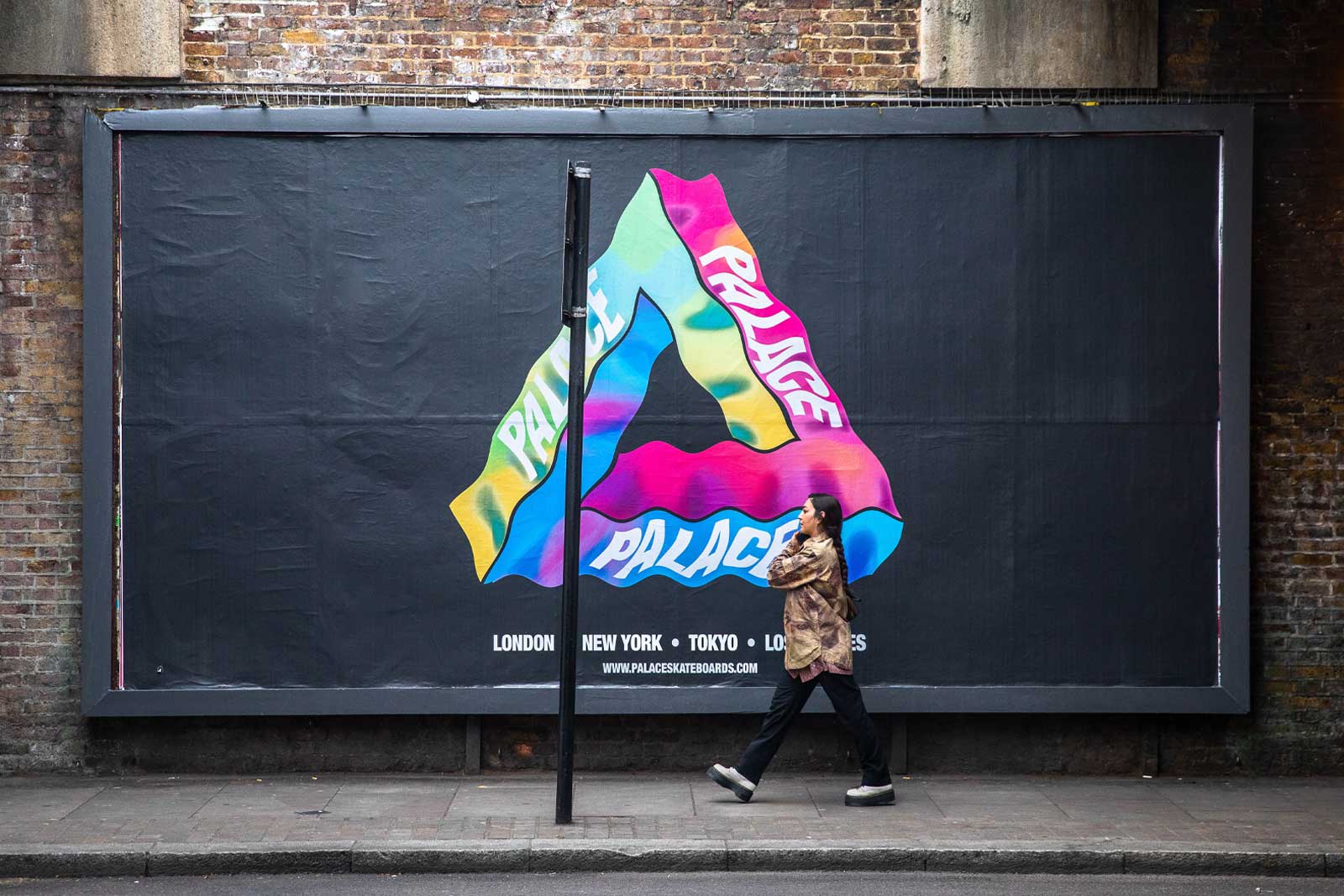 16 Sheet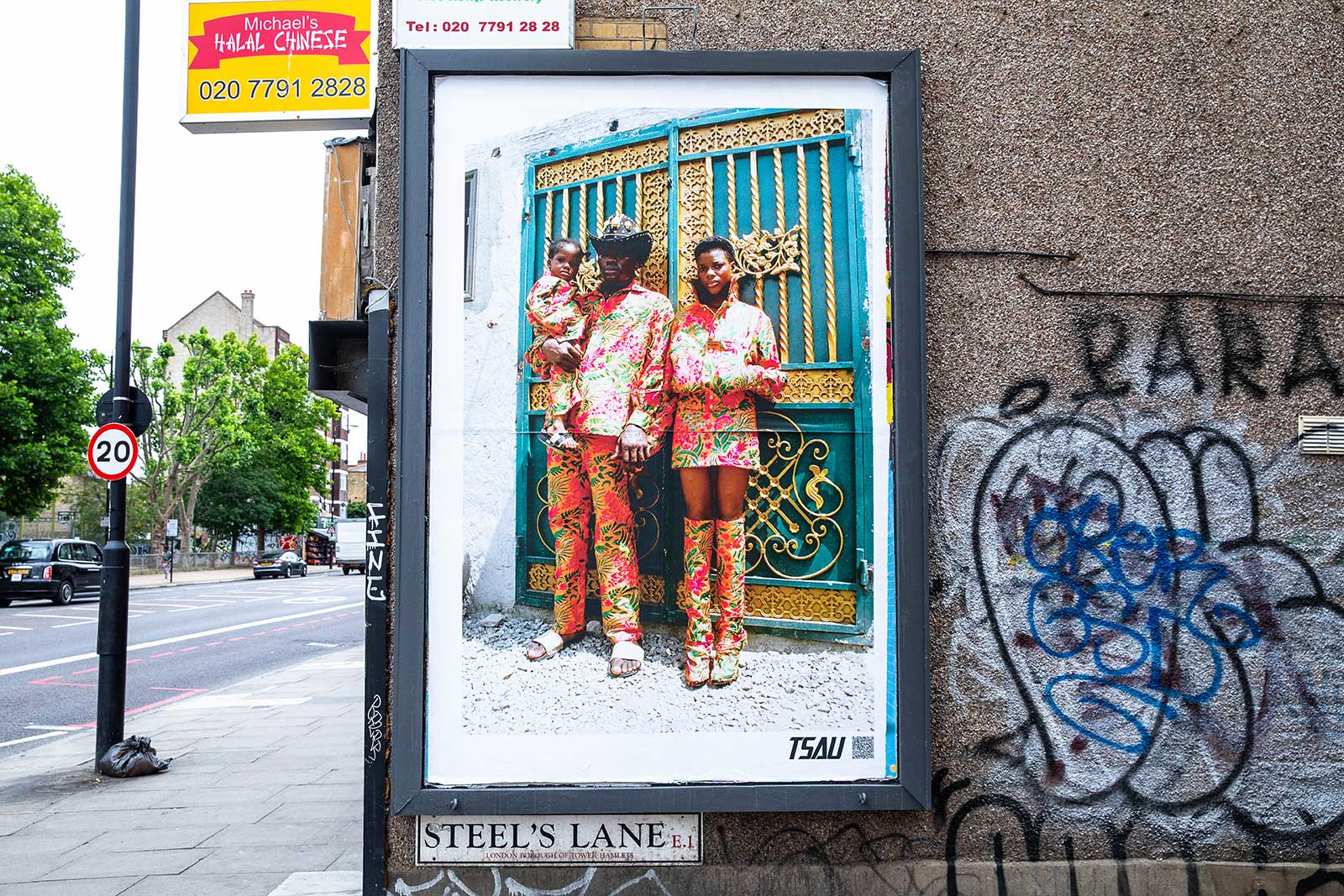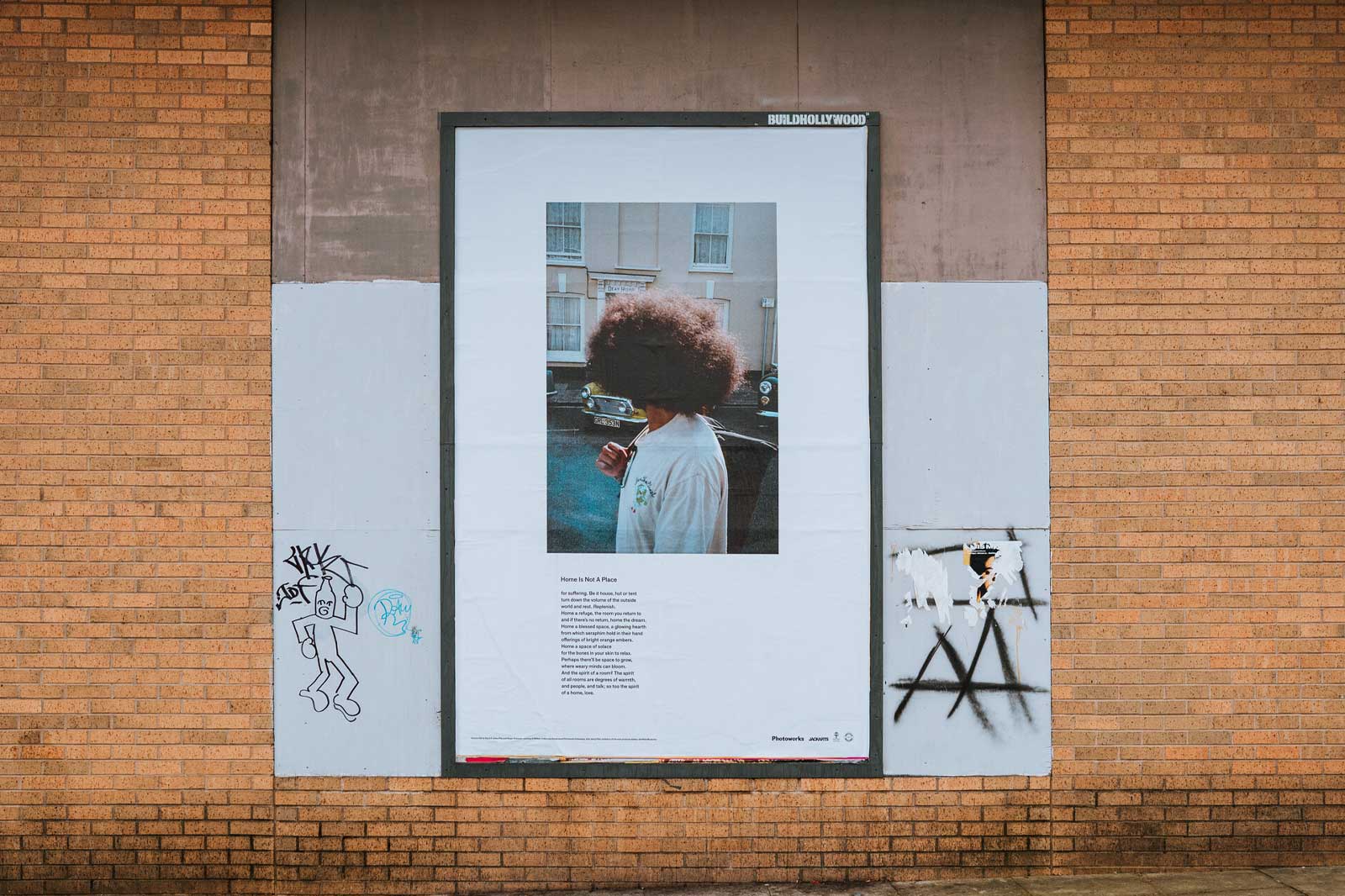 Takeover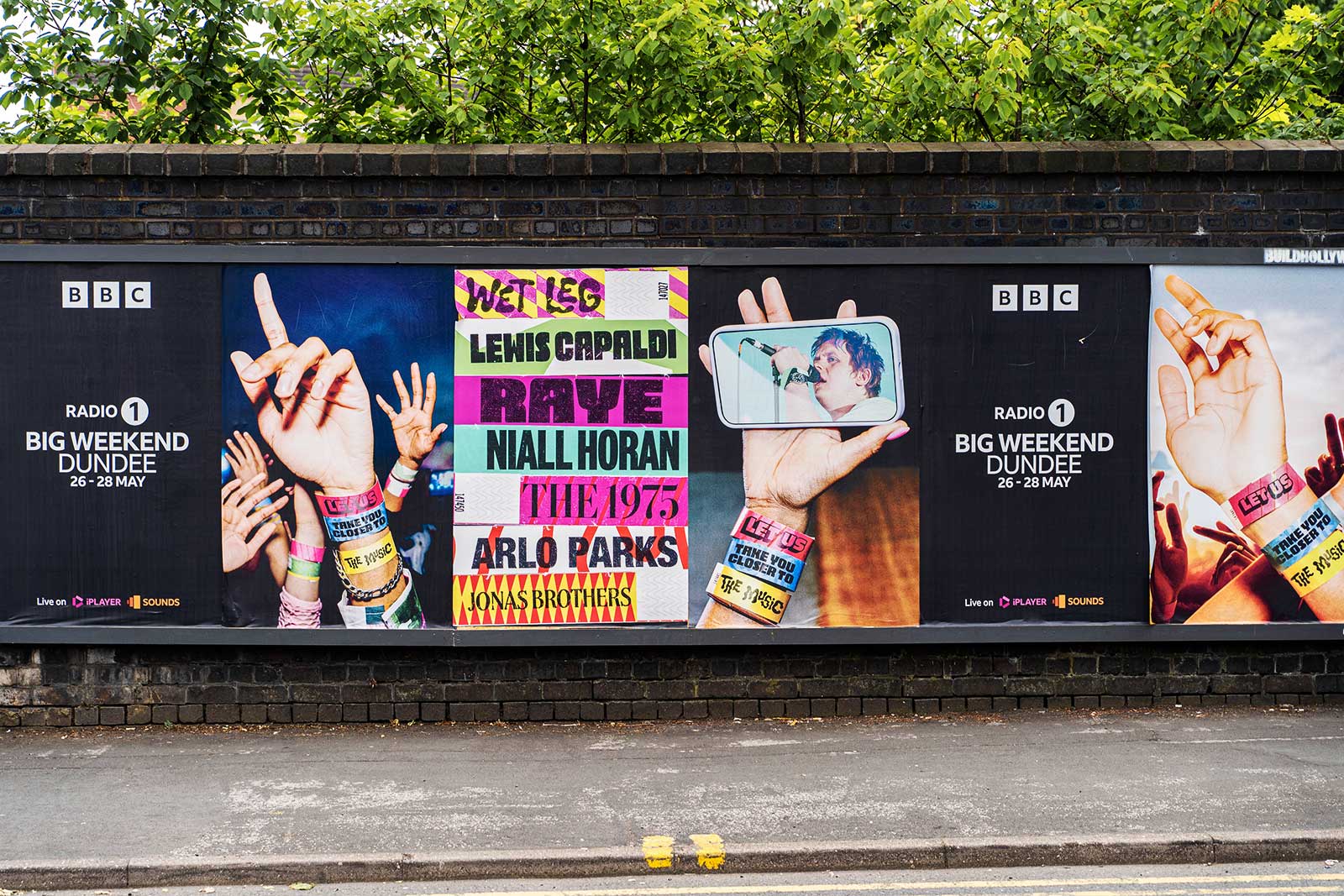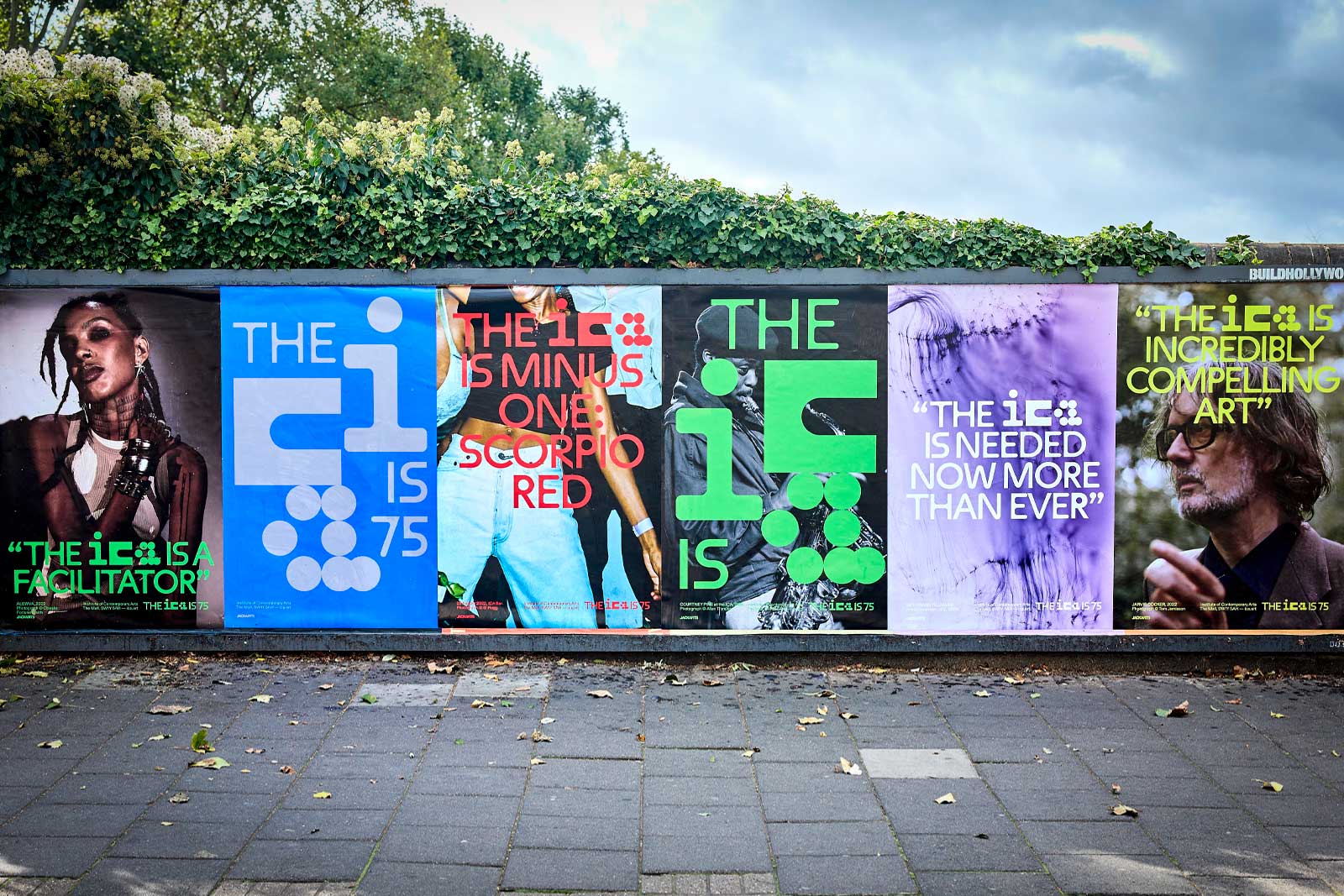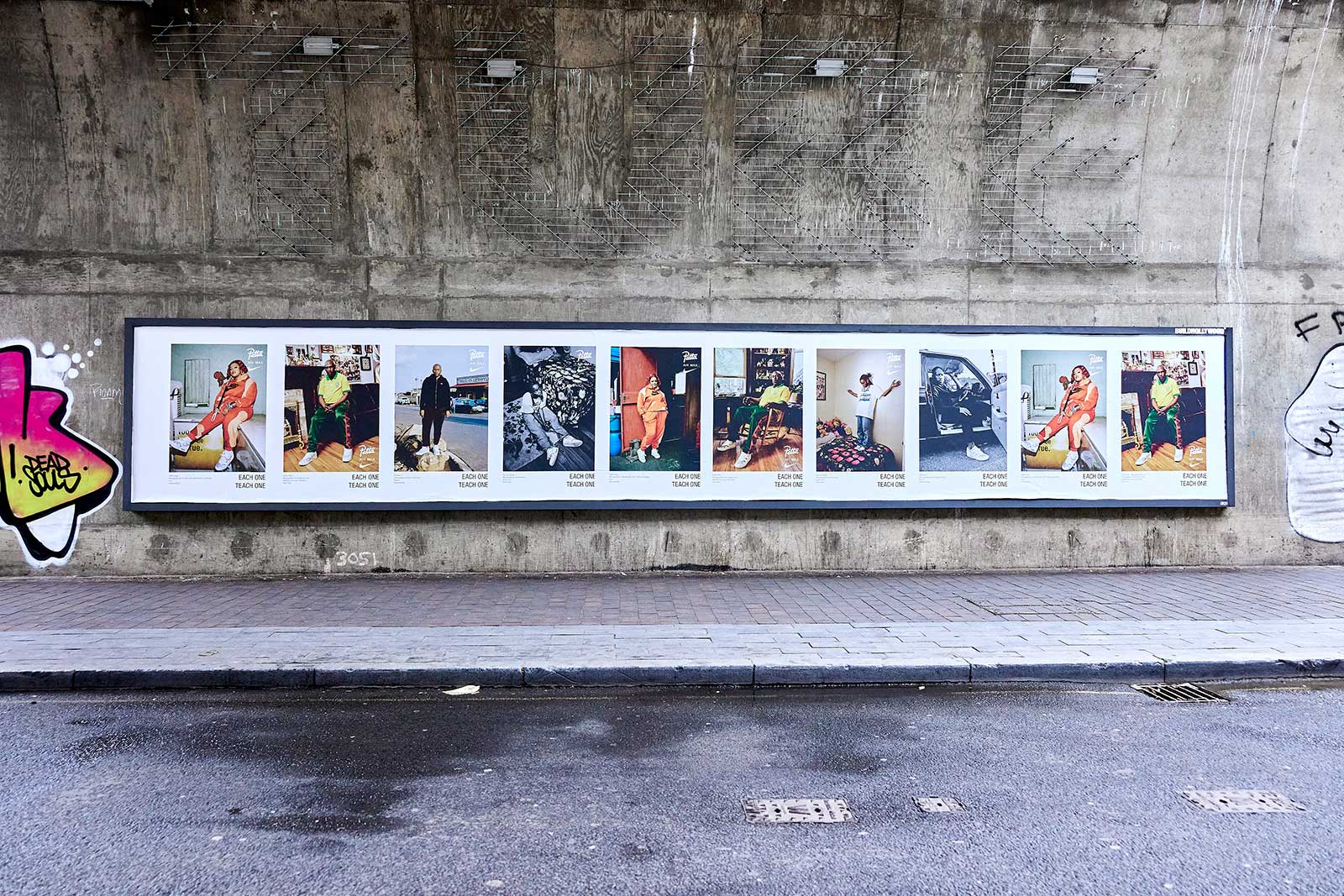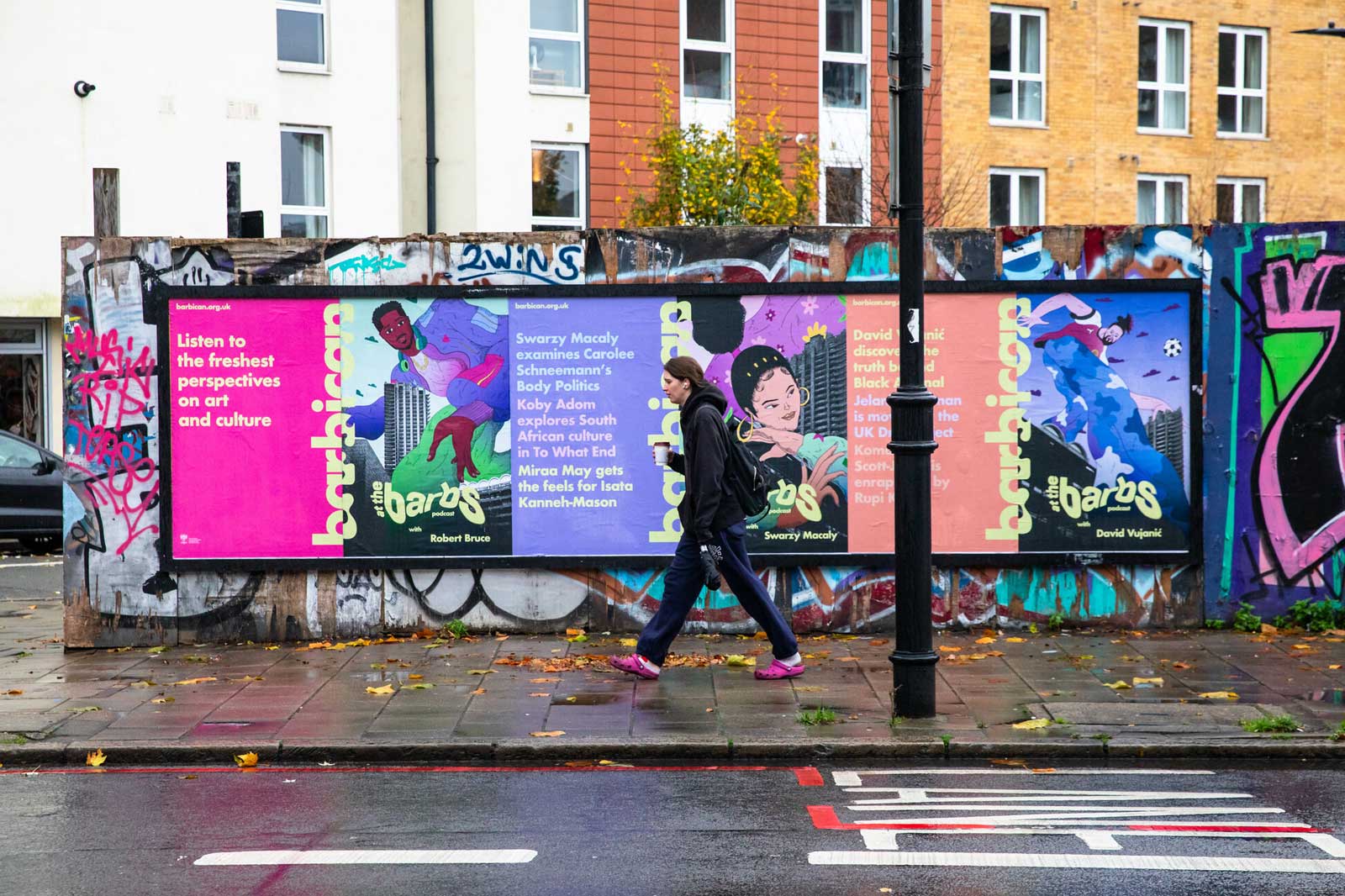 96 Sheet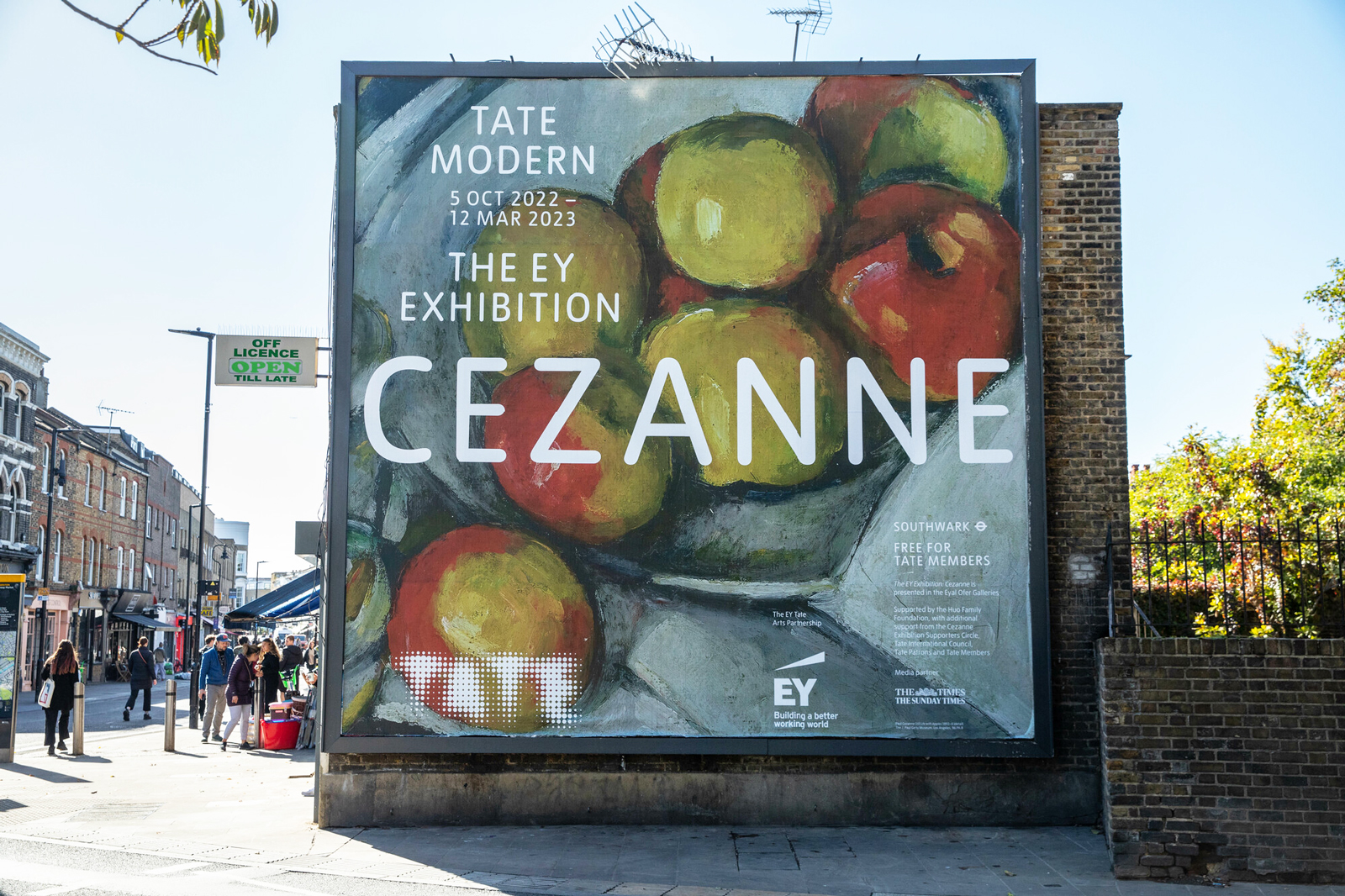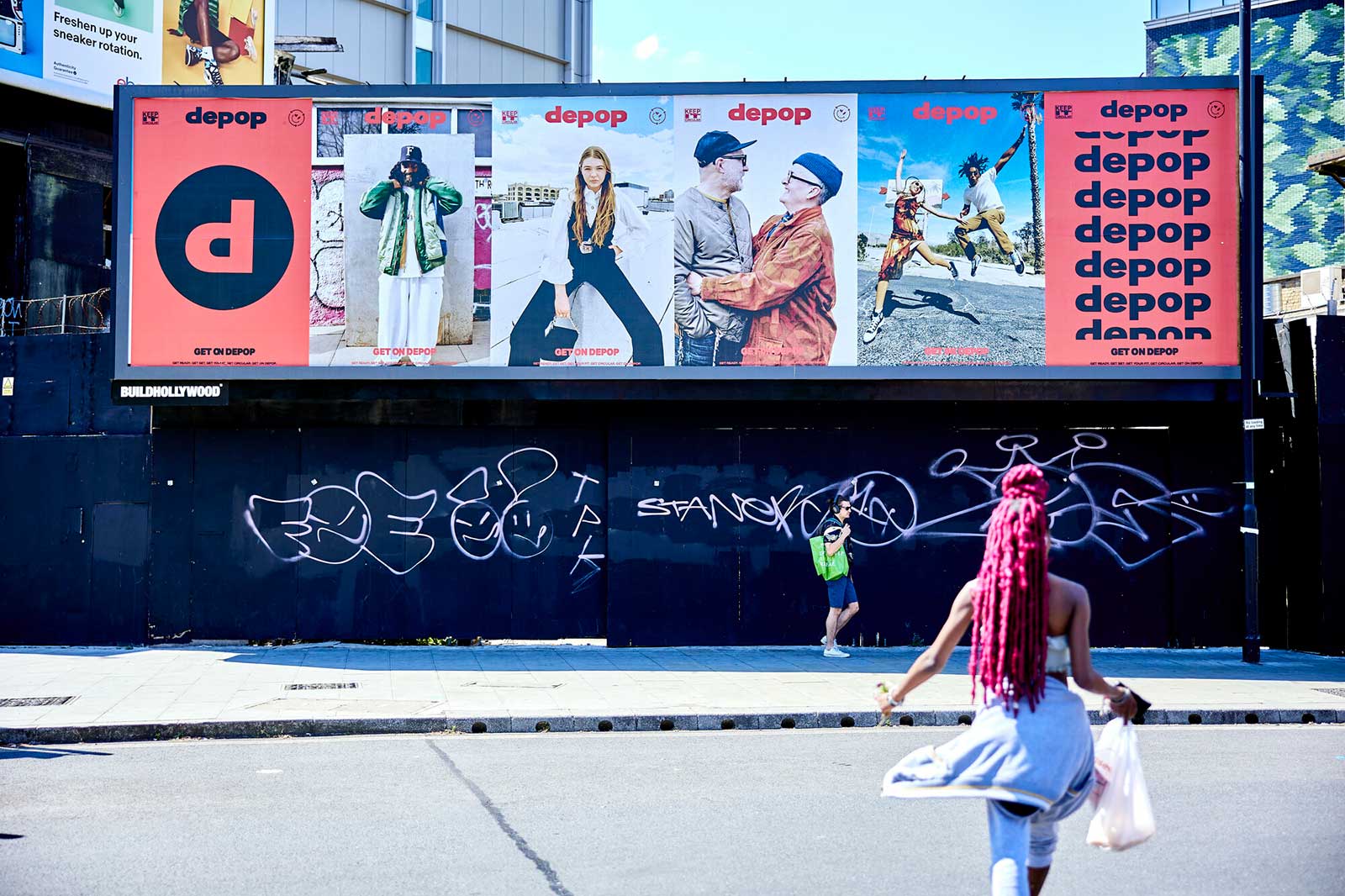 Creative billboards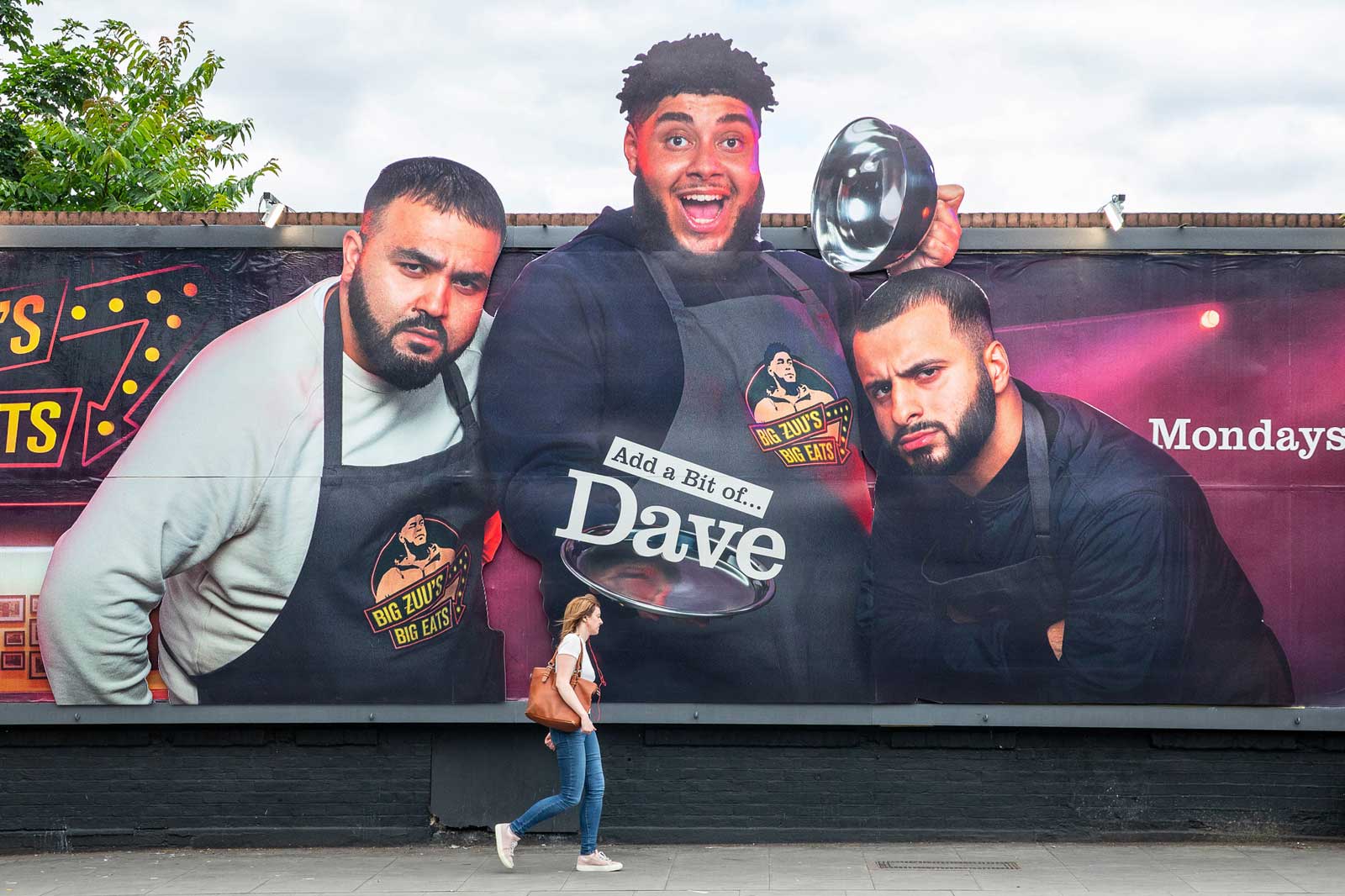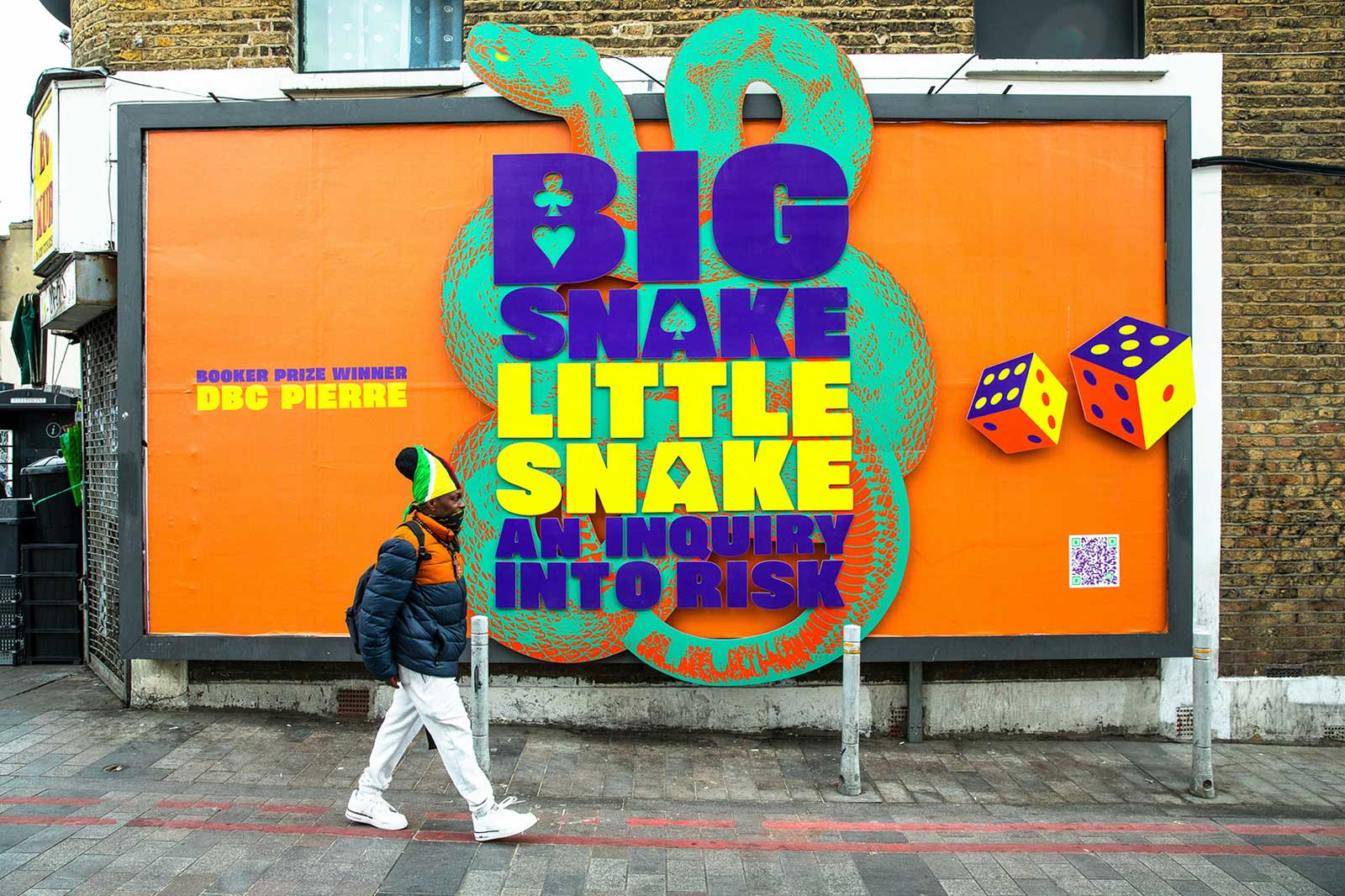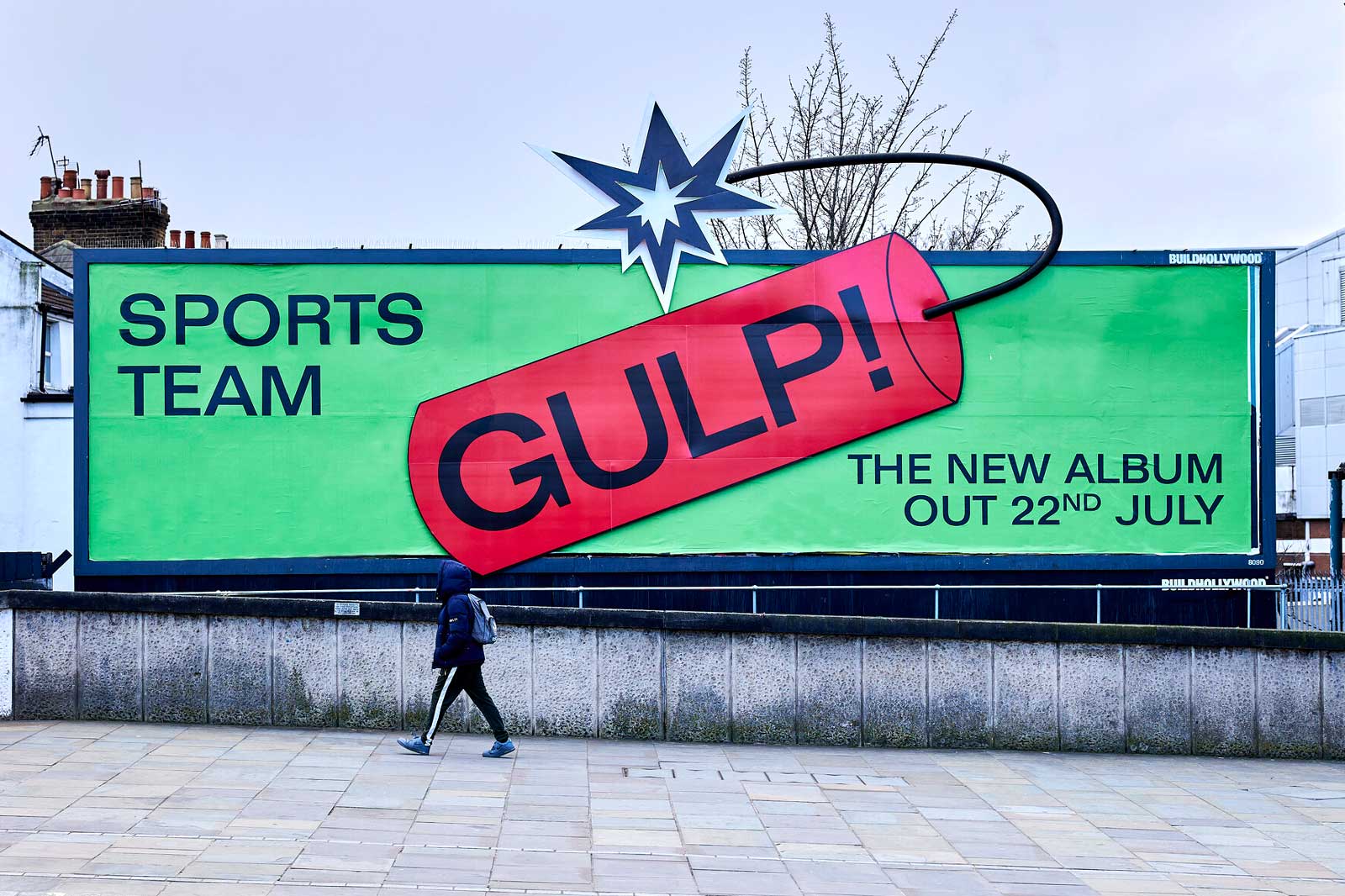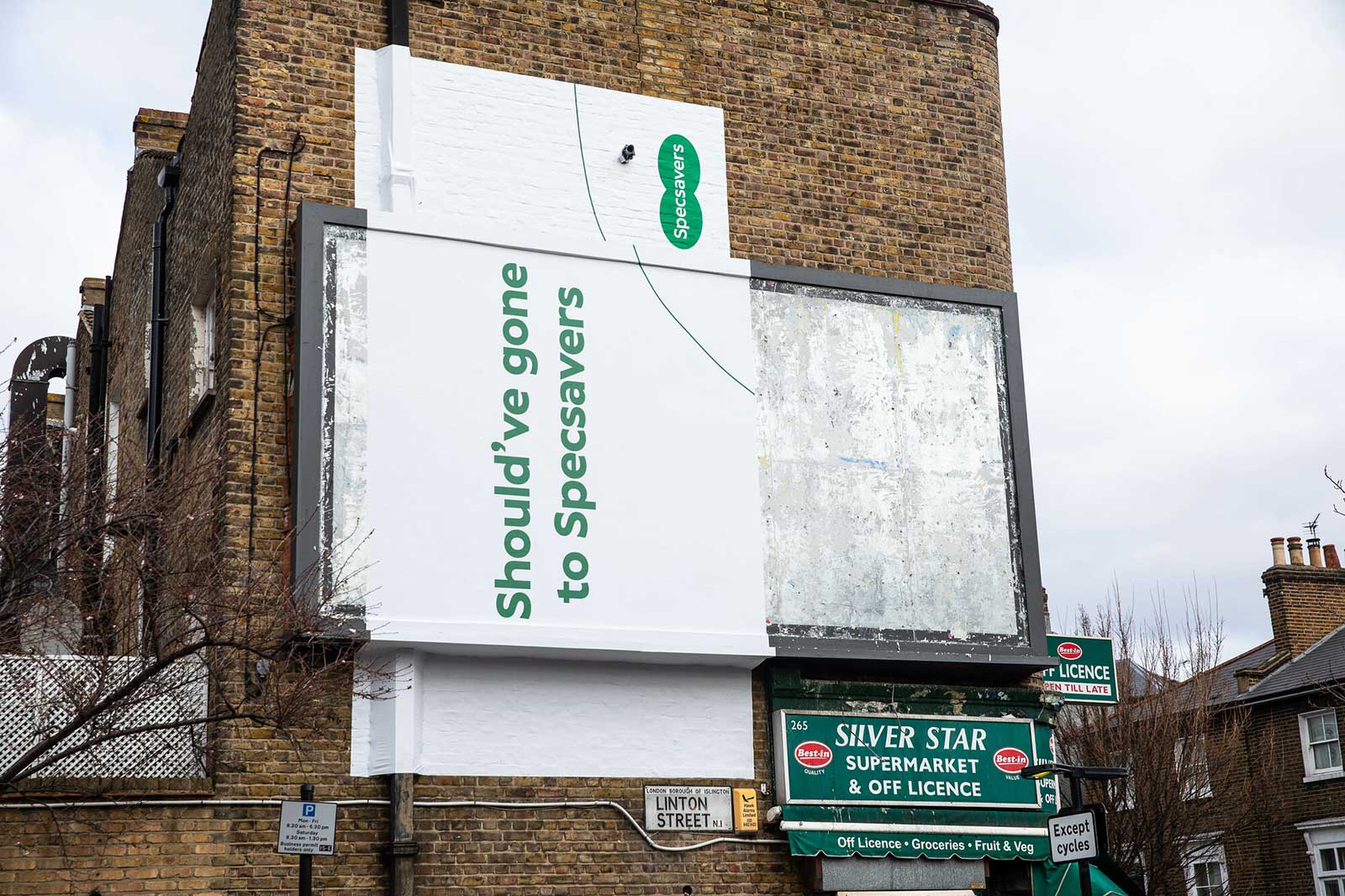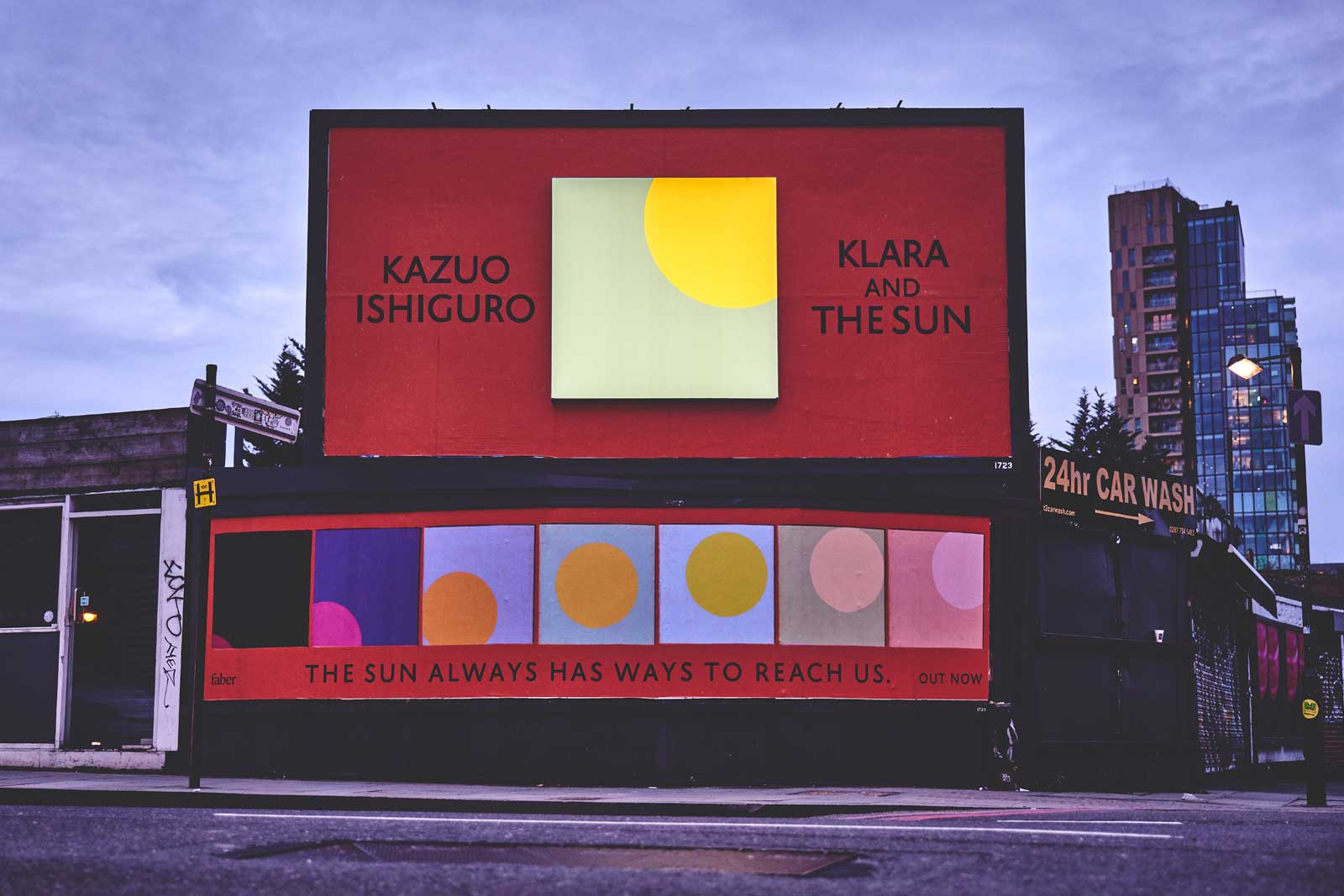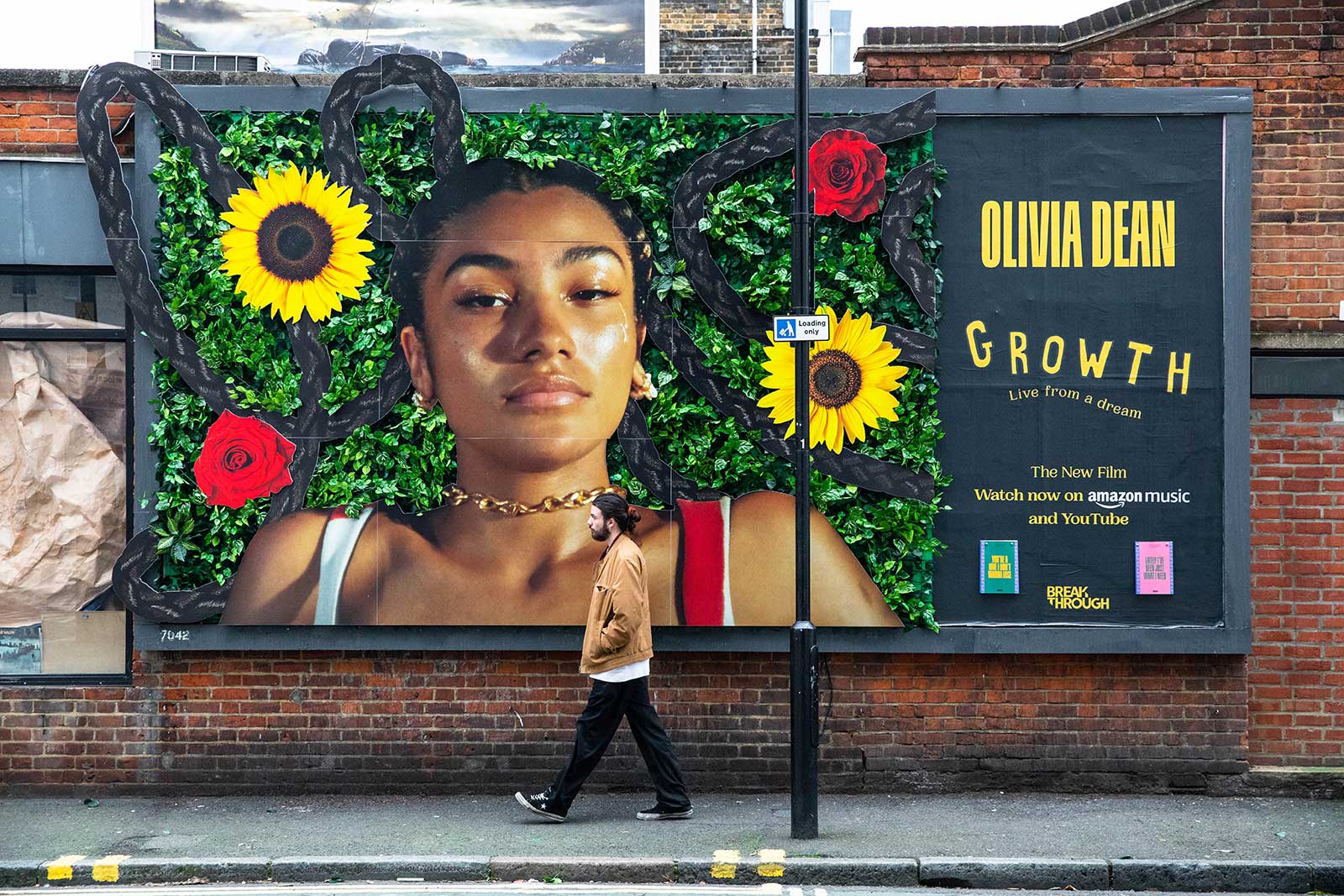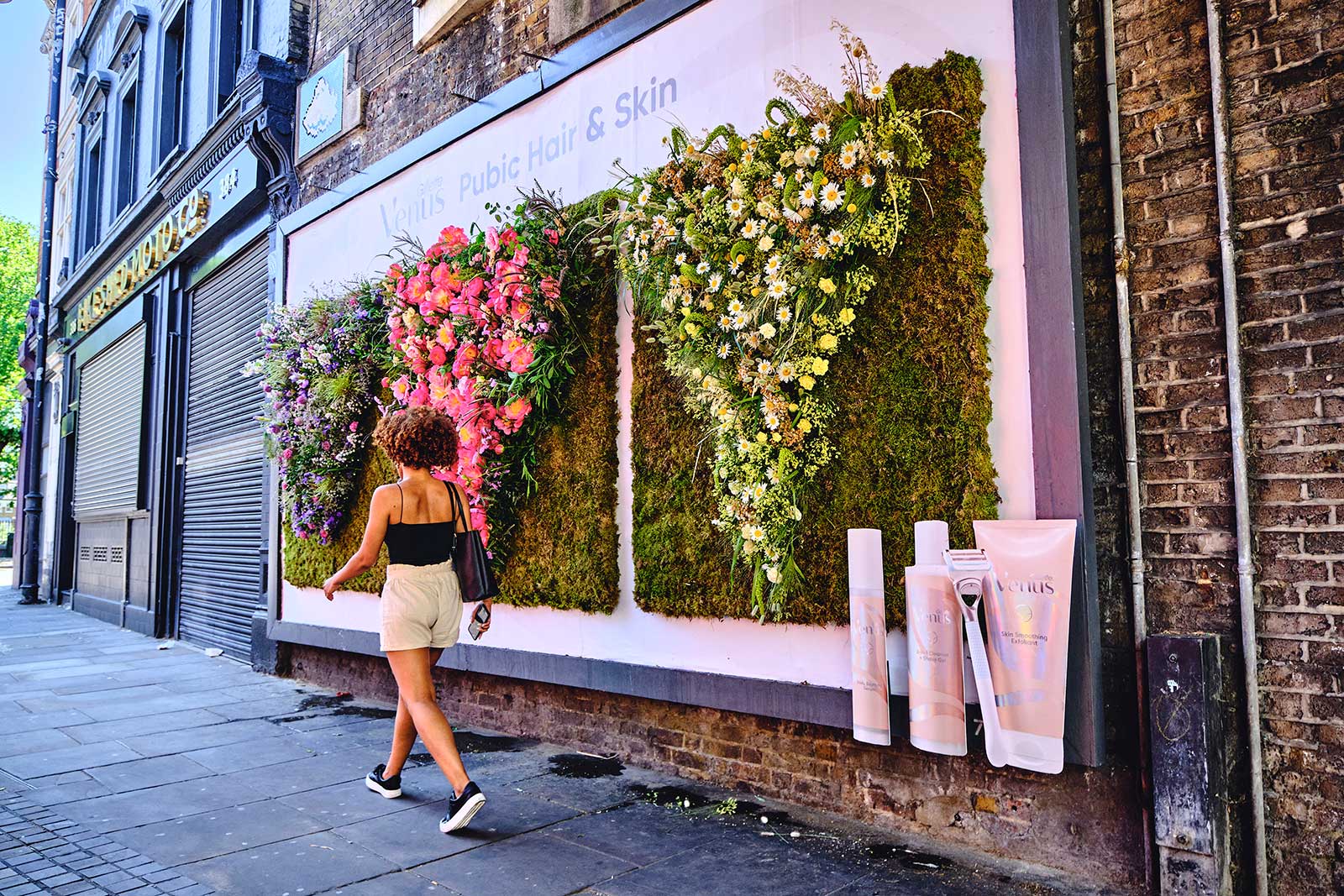 Built on an art school mentality we have a skilled creative team who can take your brief and turn it into something three dimensional to inspire and connect with our cities and their communities. Our creative billboards add to the excitement of the streets but also command as much attention in the digital world, captured and shared by the many passers-by they continue to live and inspire online. We offer creative solutions tailored to your budget; sometimes you just need one billboard and a great idea to get people talking.
Murals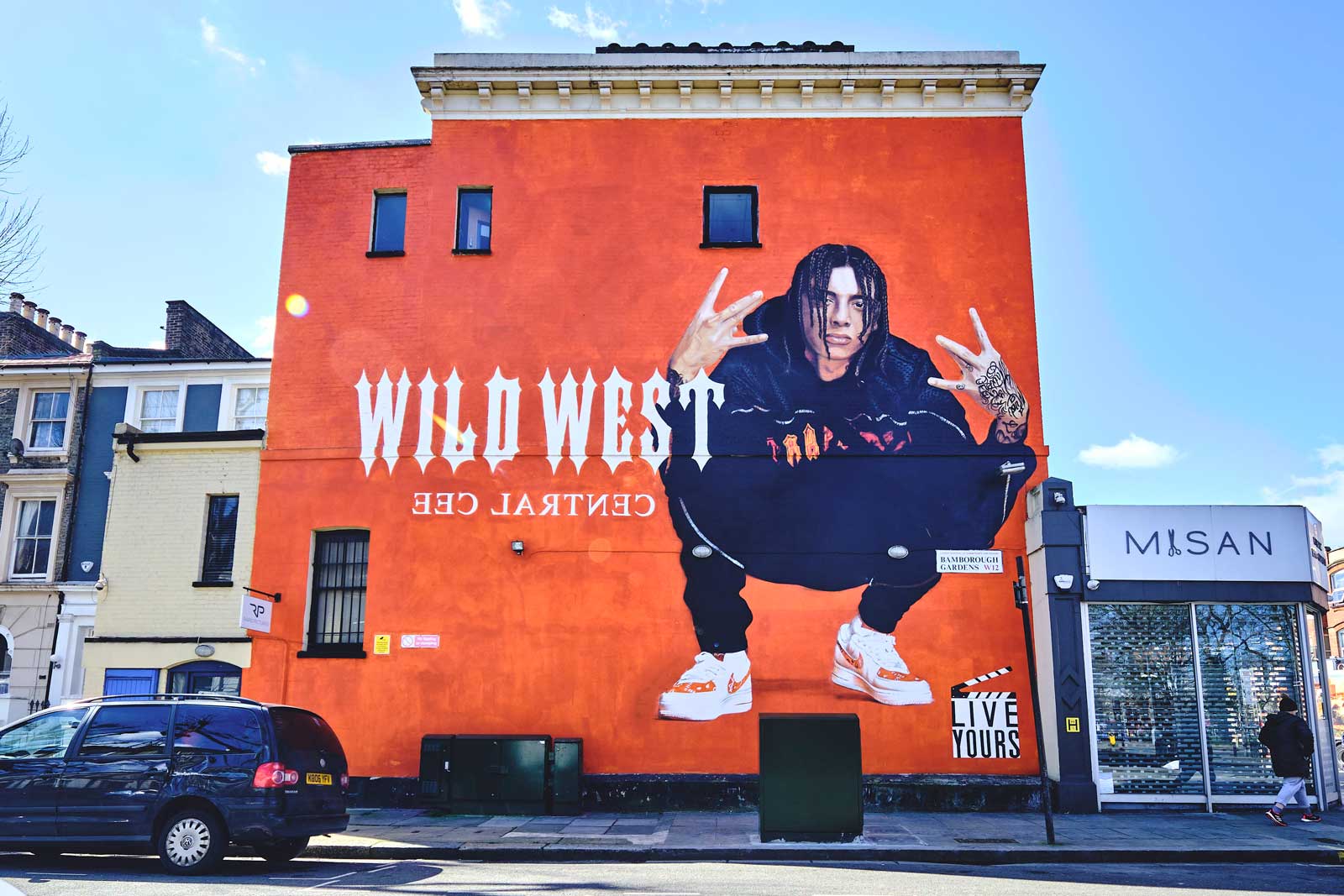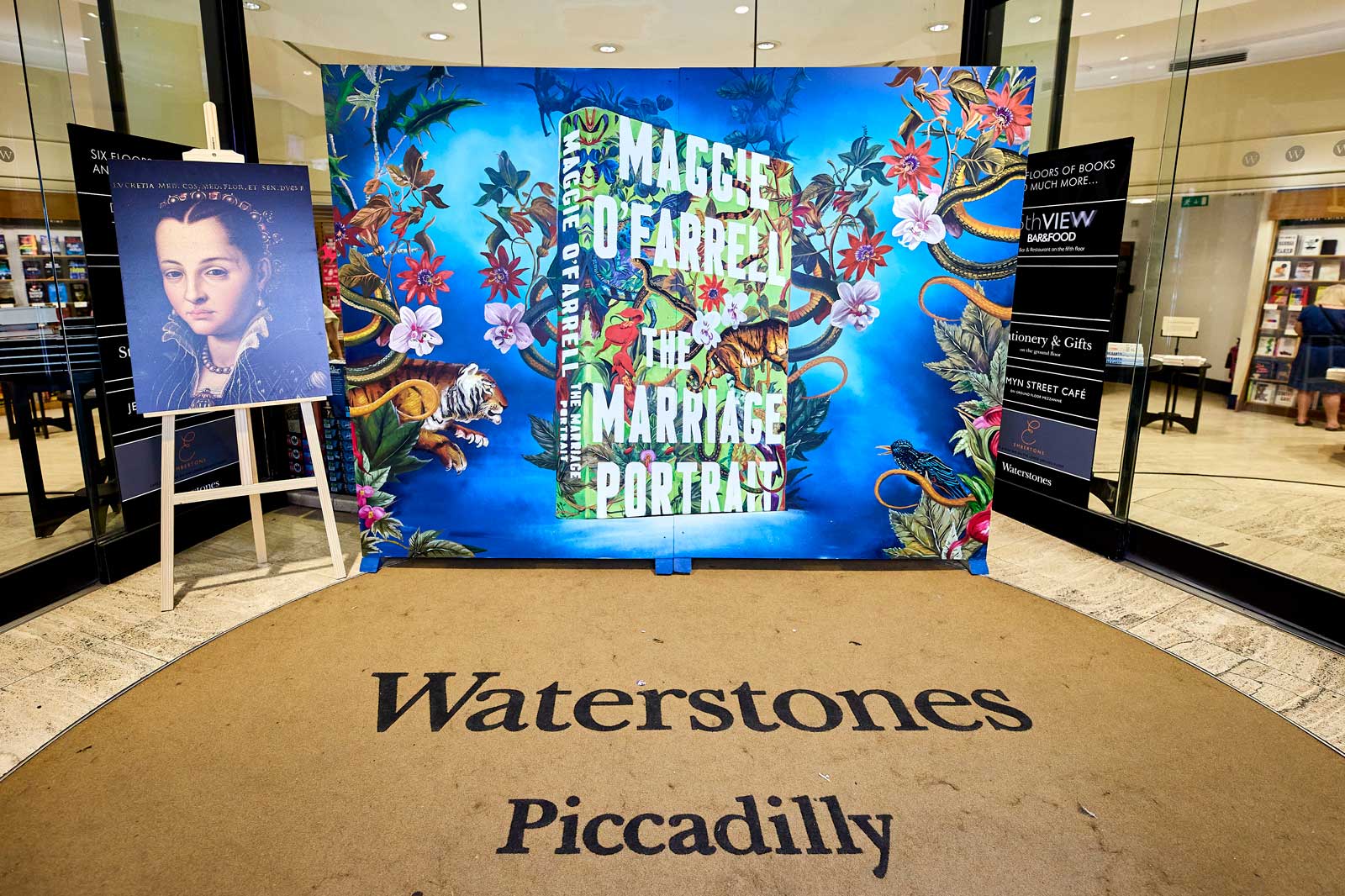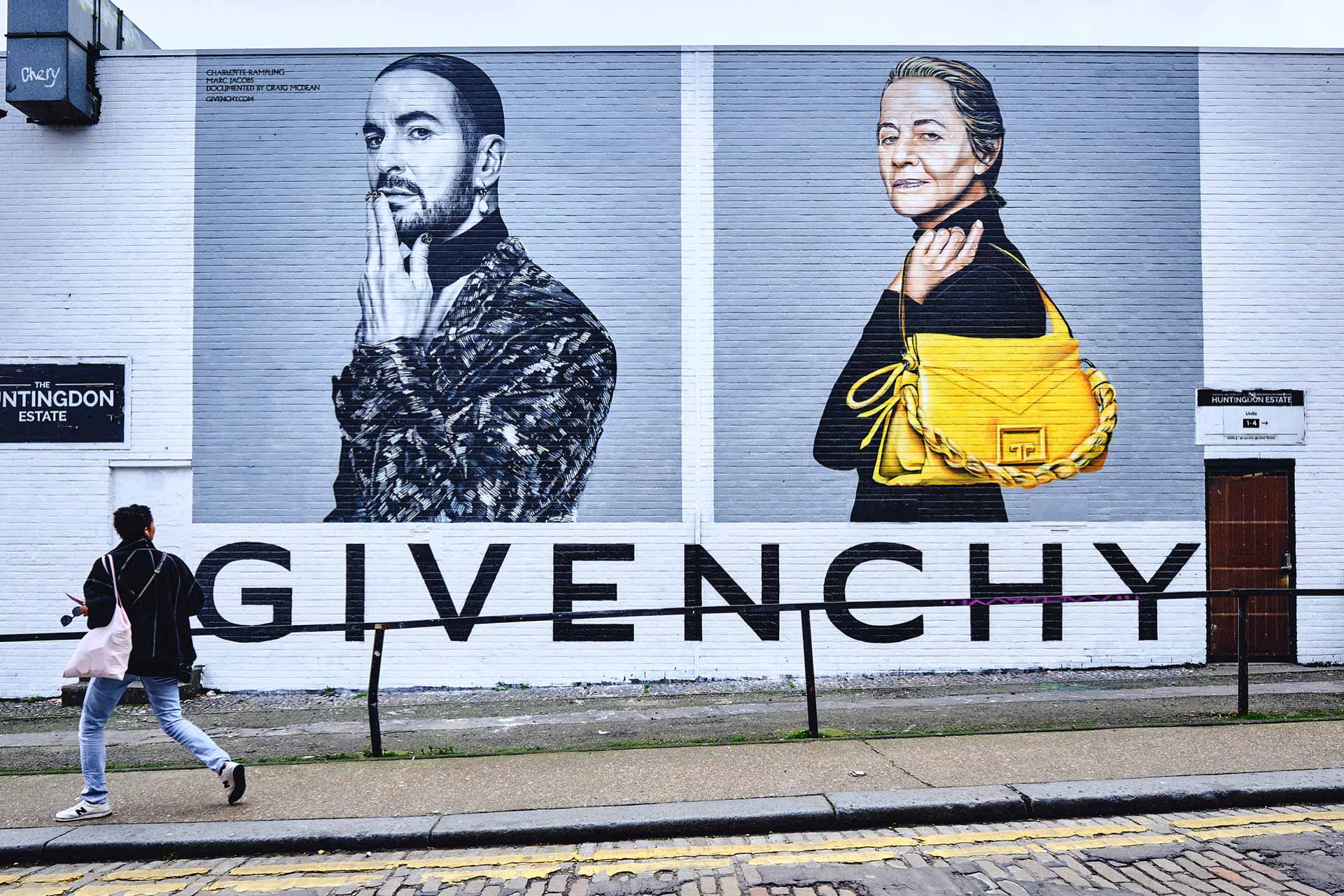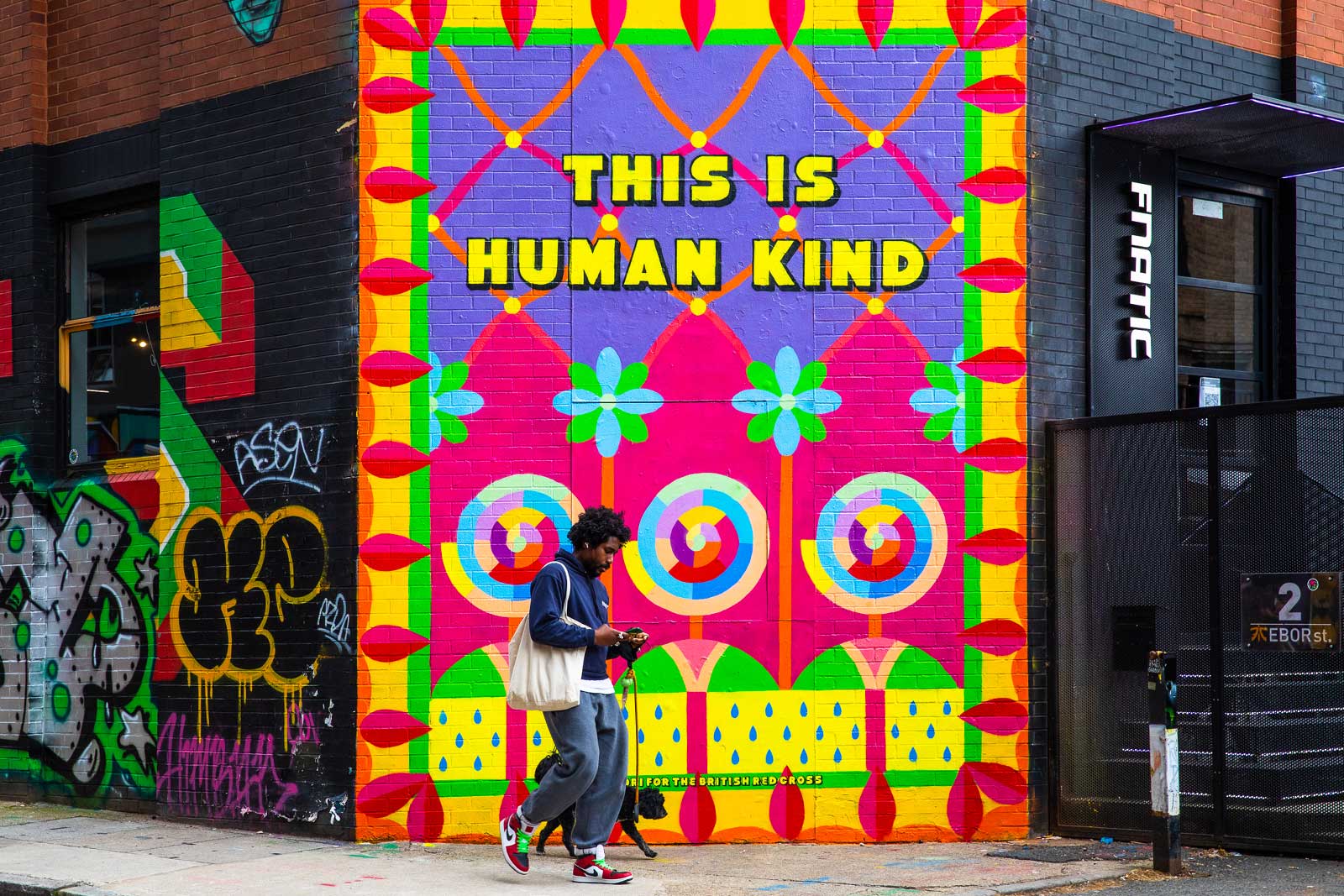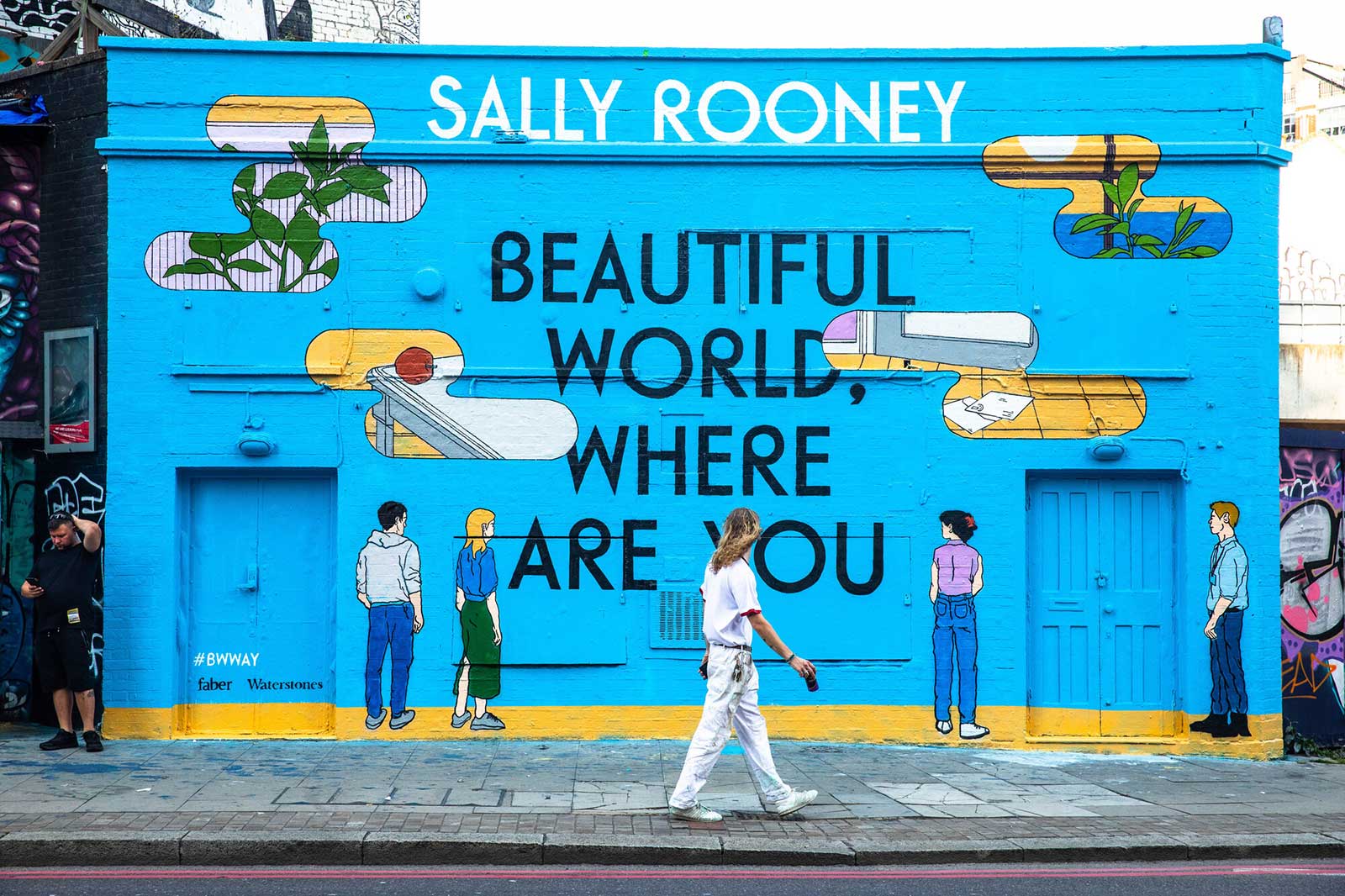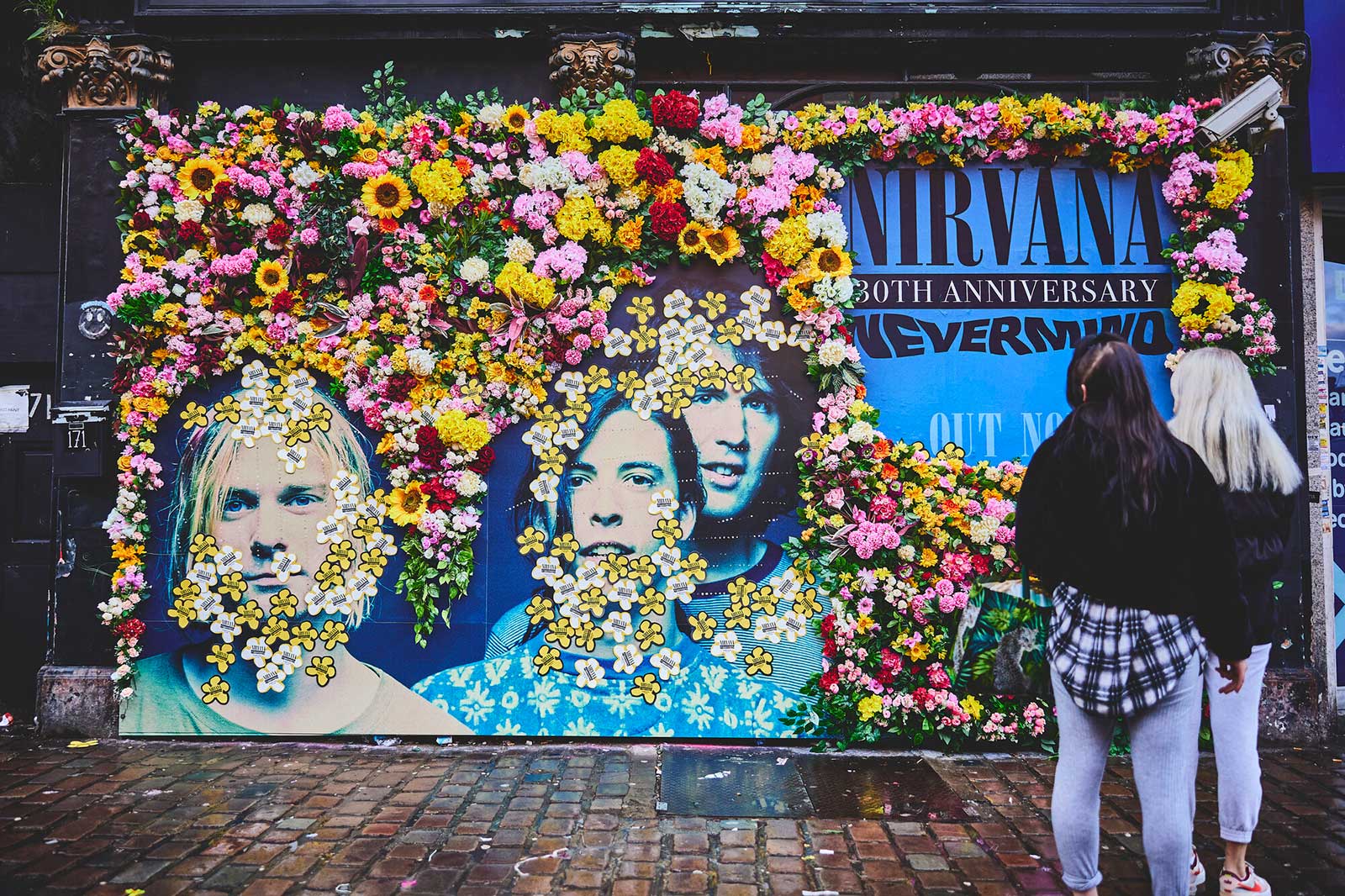 We love using the street as a canvas to bring city walls to life. By hand painting works of art onto walls we create designs that become part of the urban environment. Murals offer the opportunity for genuine engagement and make your campaign truly sharable. Working with some of today's best artists we can produce murals in a wide range of styles, from graffiti, to stencils, to highly detailed photorealism. We'll find you the space – our development team can secure a new site, utilise an existing site or even convert our poster space into a canvas. We'll find you an artist to fulfil your vision and find you the space.
Installations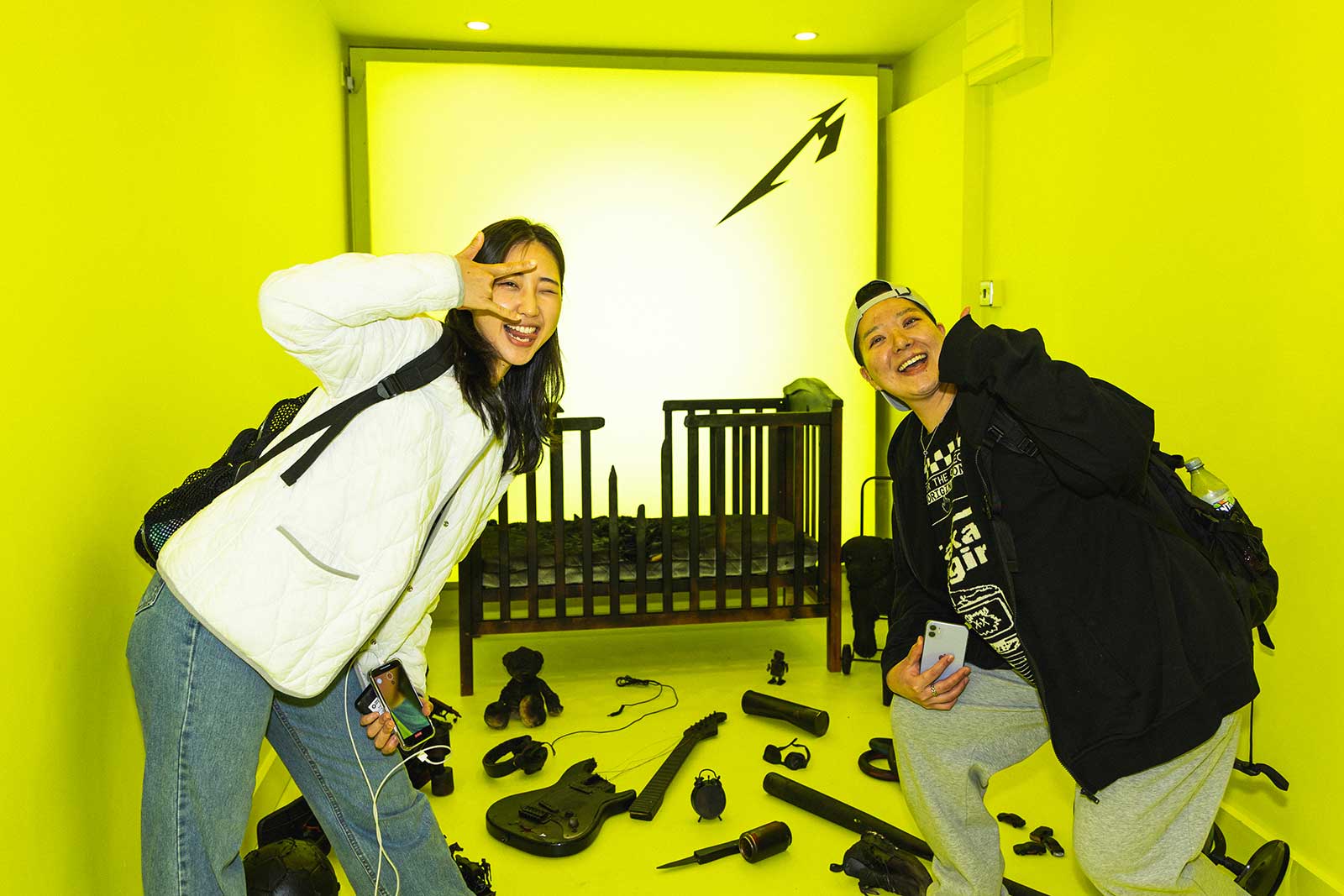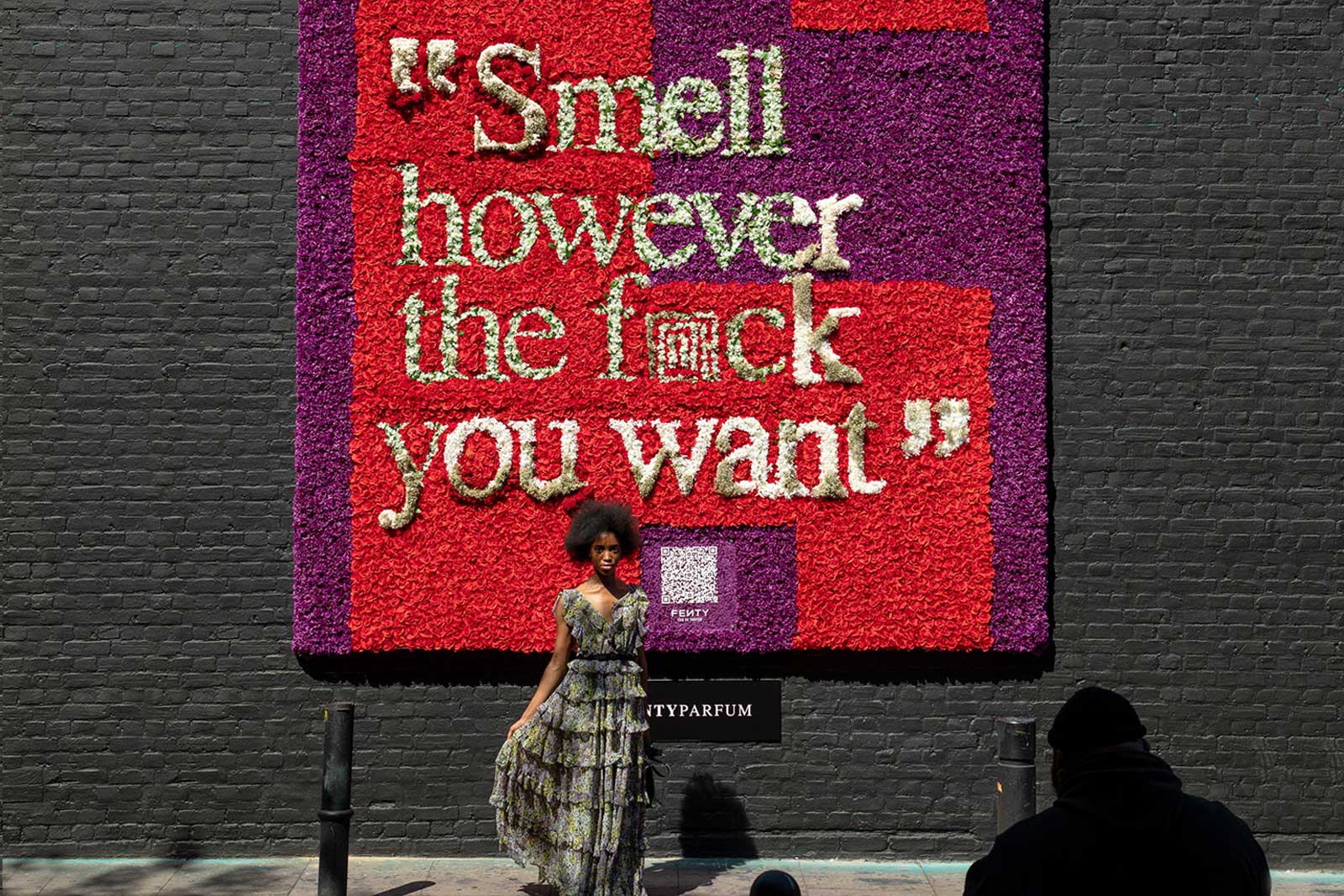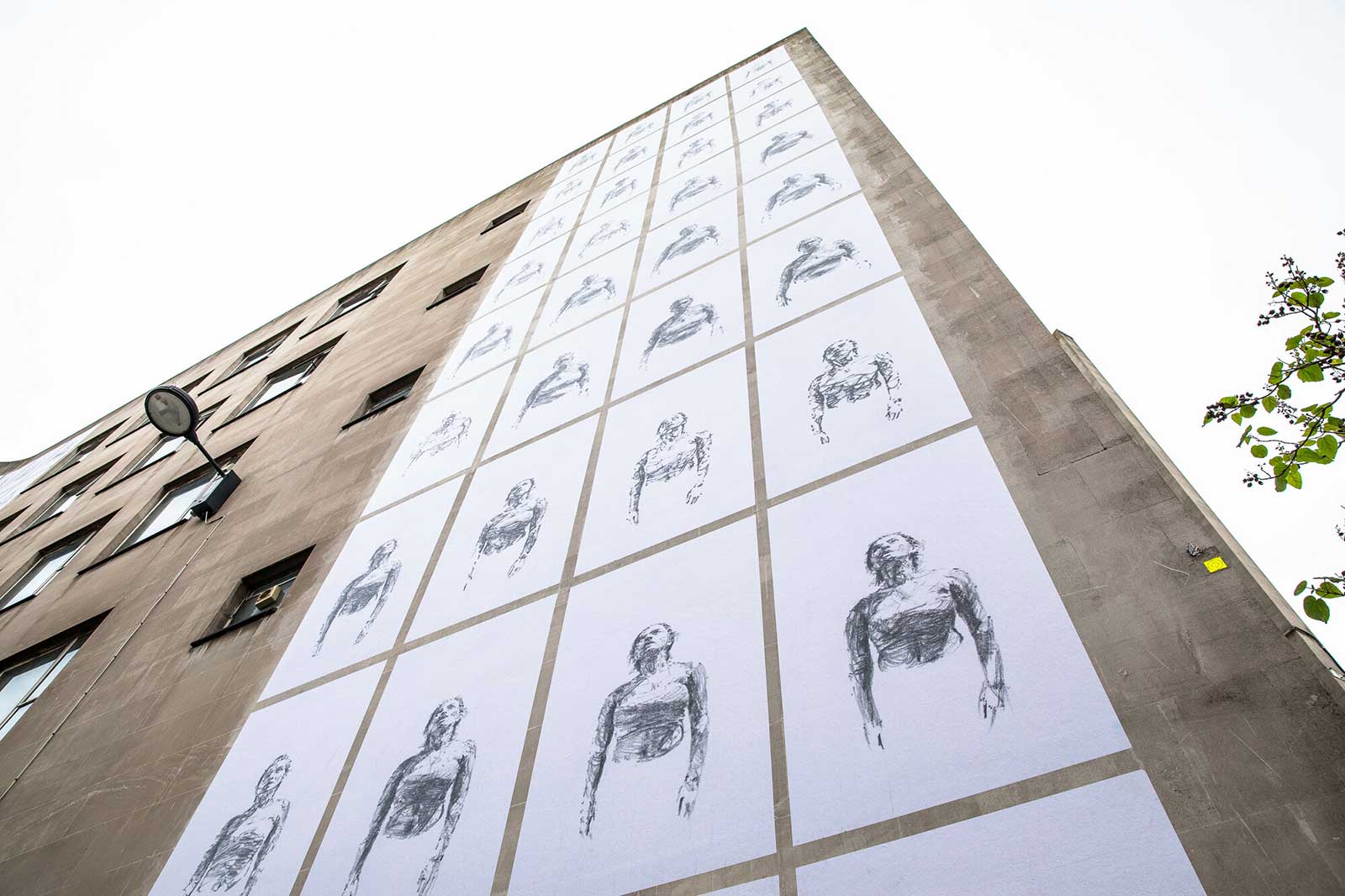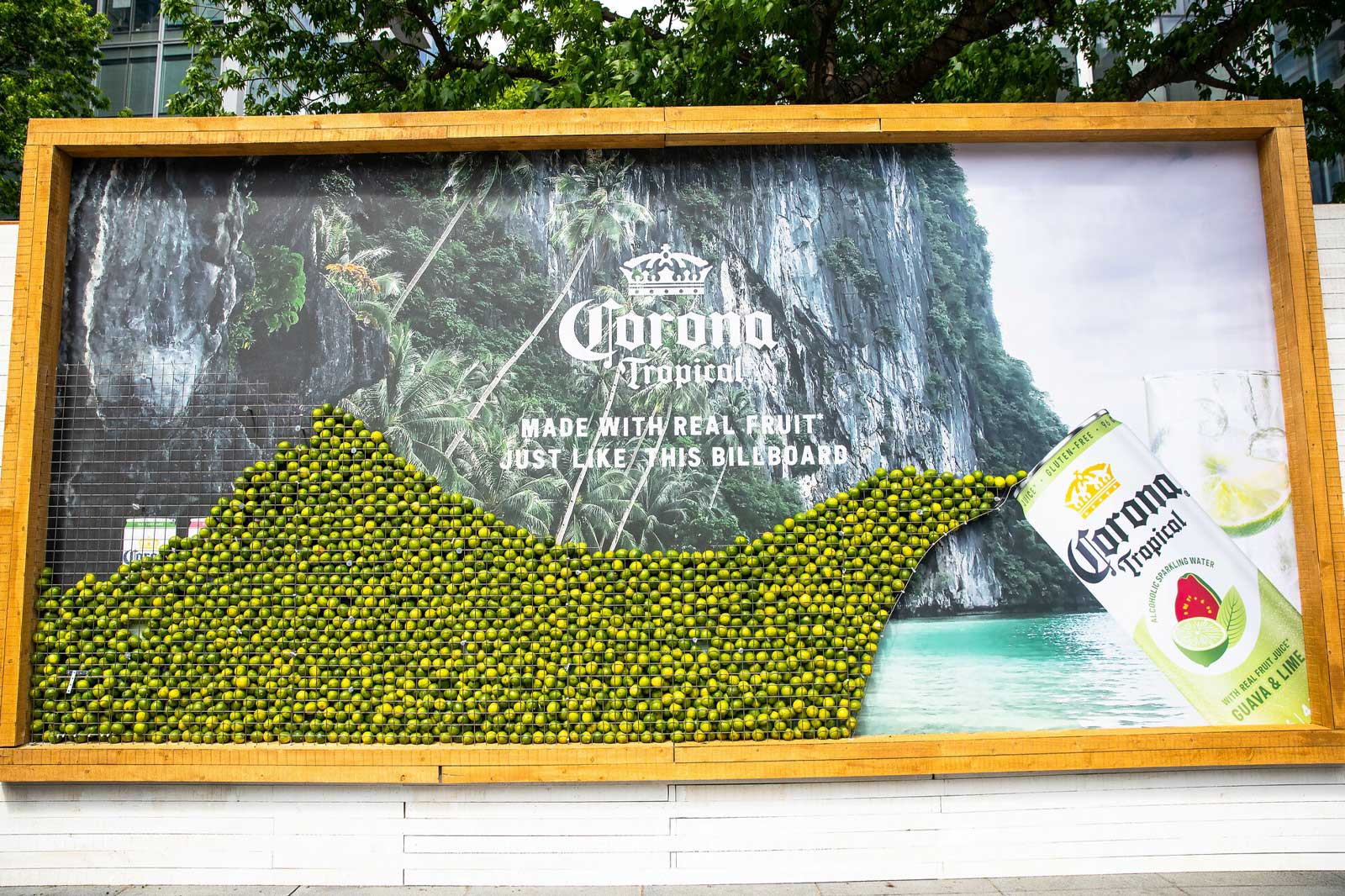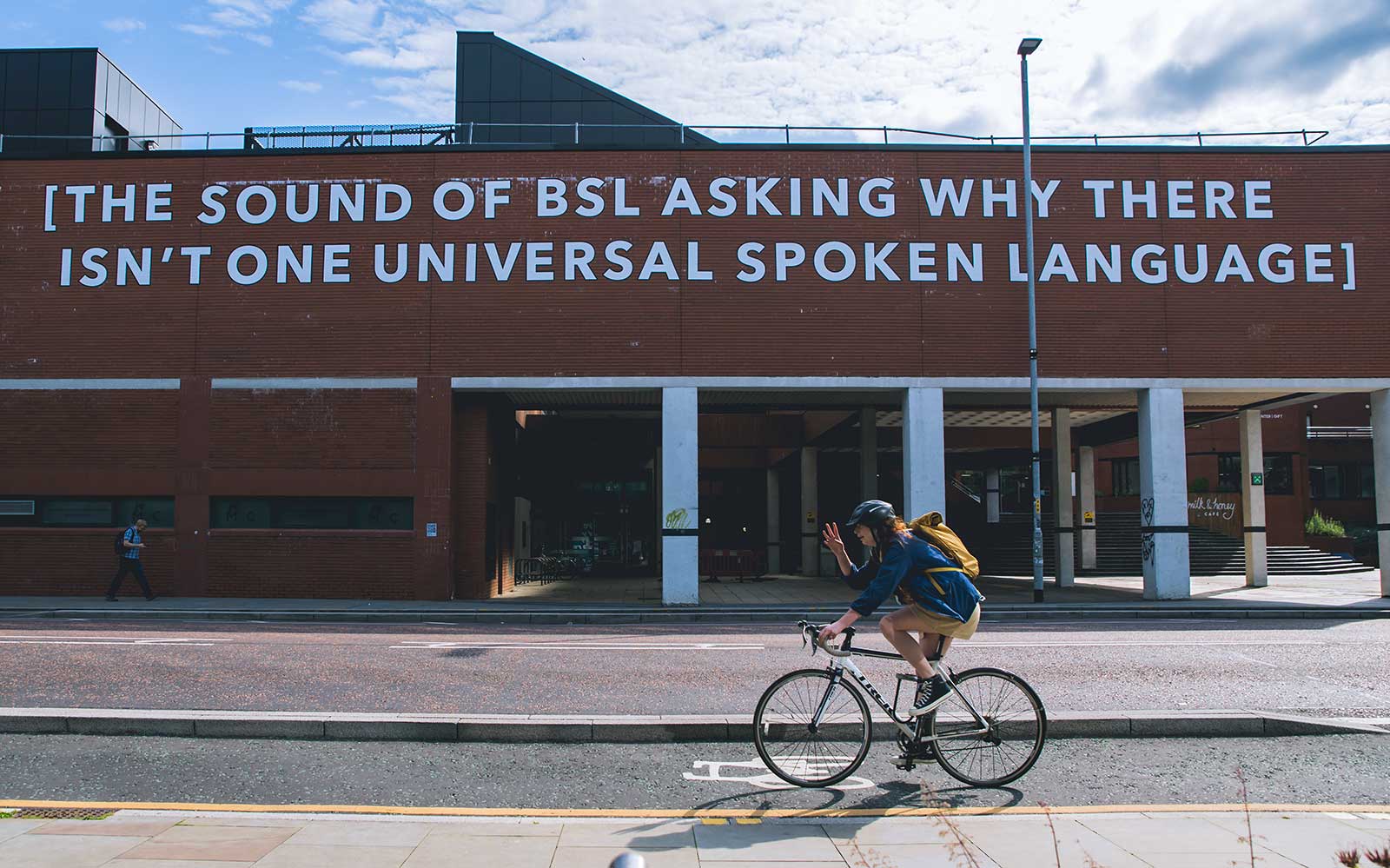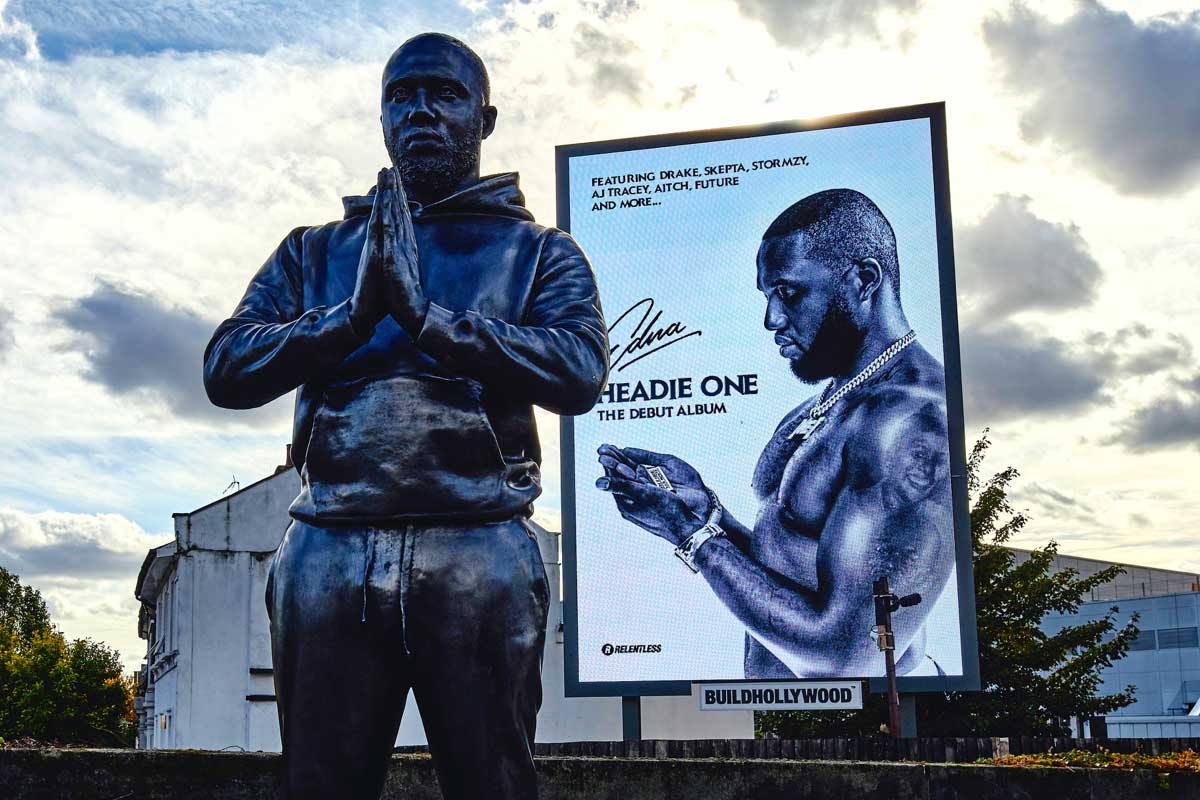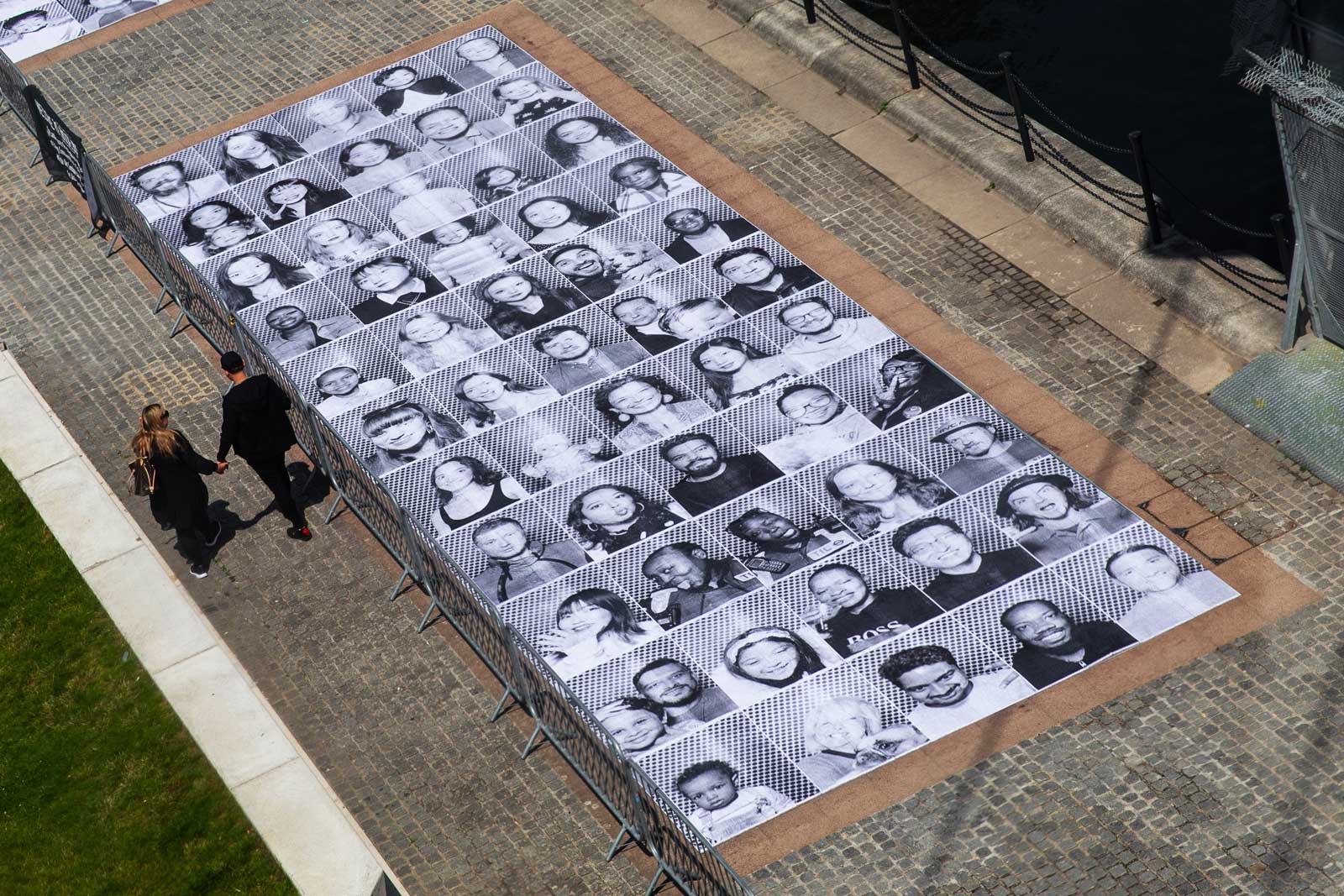 We offer an alternative to traditional out-of-home agencies – built with the ideology of creativity first and DIY culture, we're not afraid to rip up the rule book to create the most unique and memorable installations. Our installation portfolio is a showcase for the unique, bespoke, wonderful and crazy world of marketing. Everything is possible: larger than life statues, origami art murals, giant lemonade juice cartons. We've done it all.
Experiential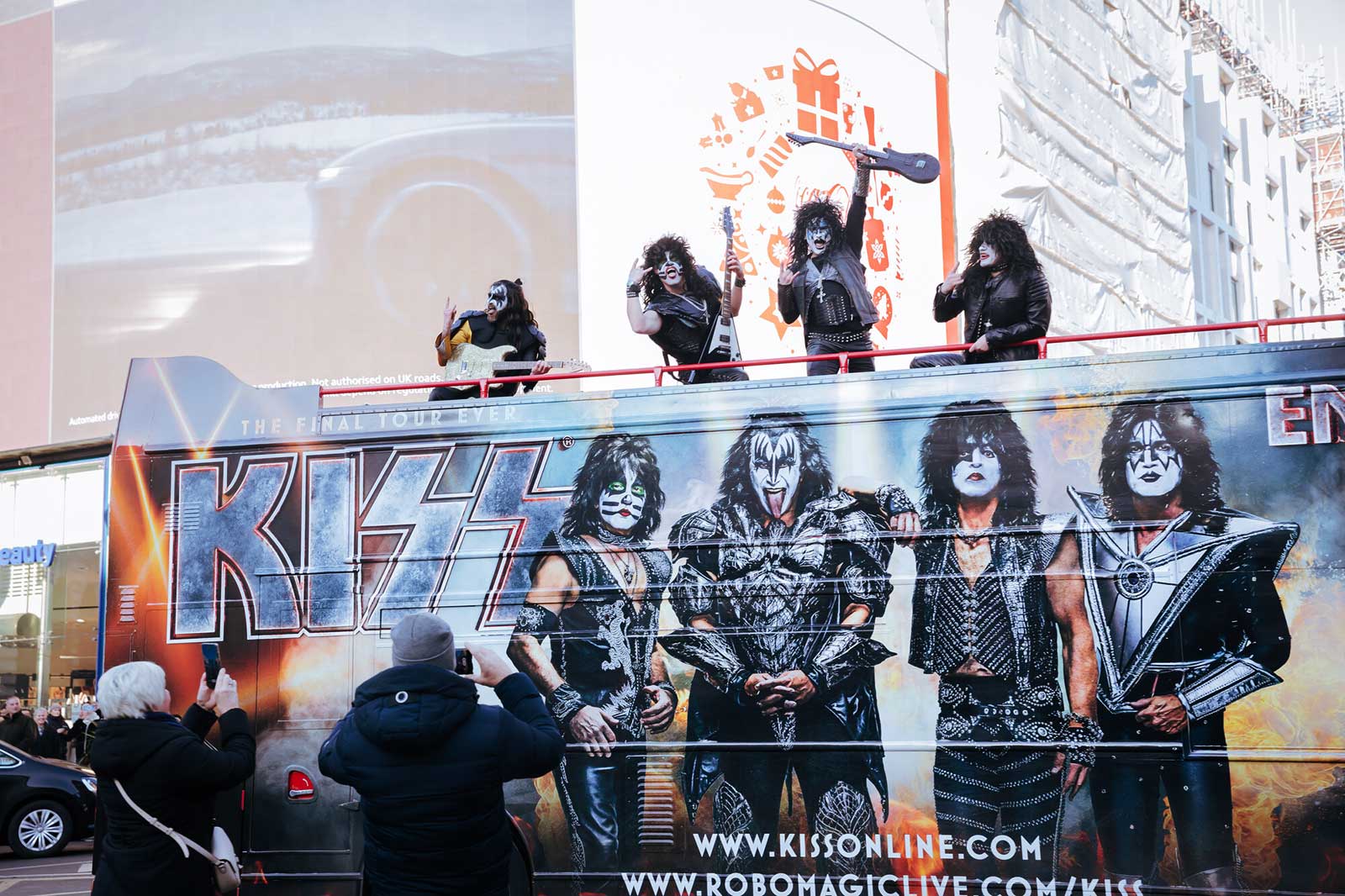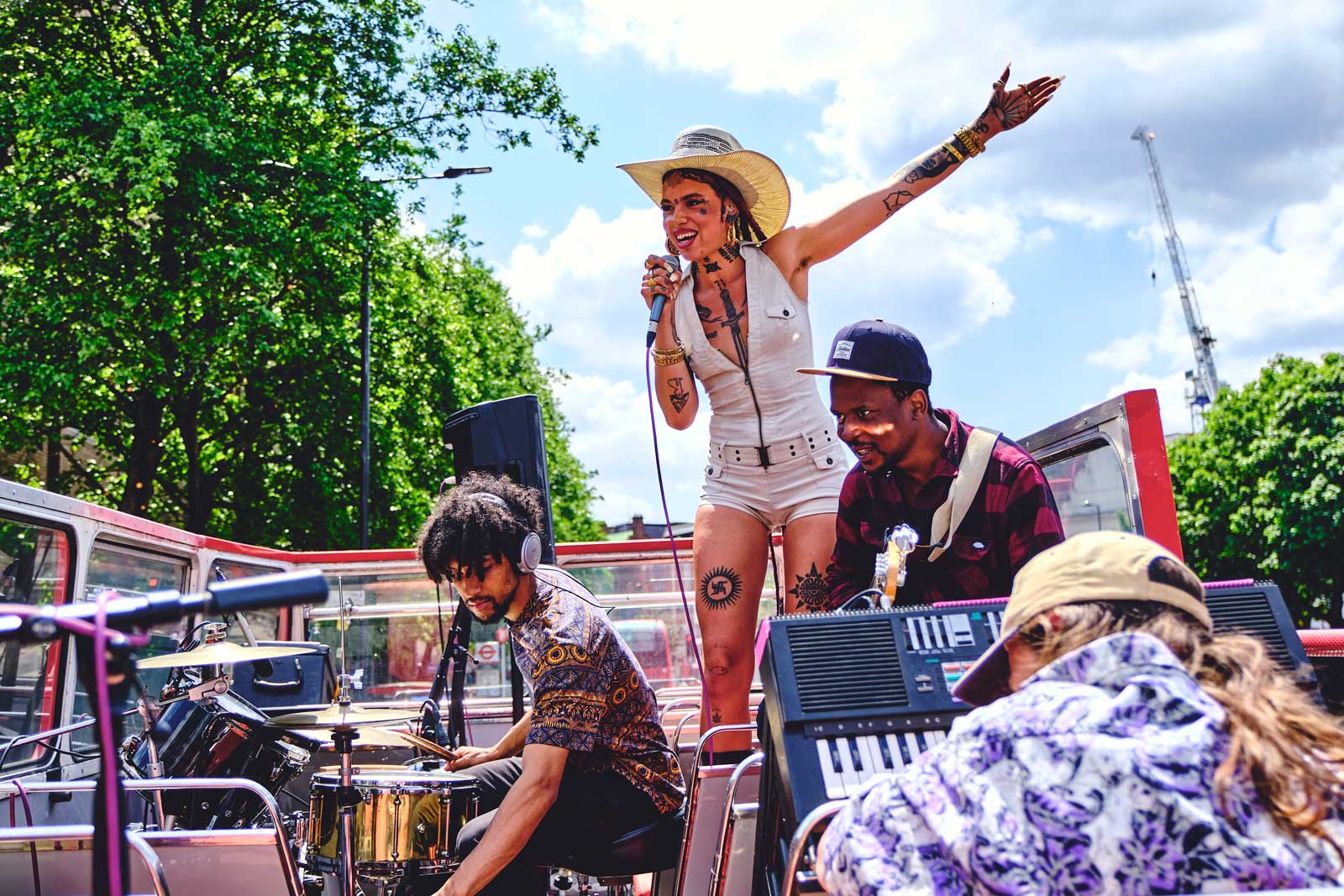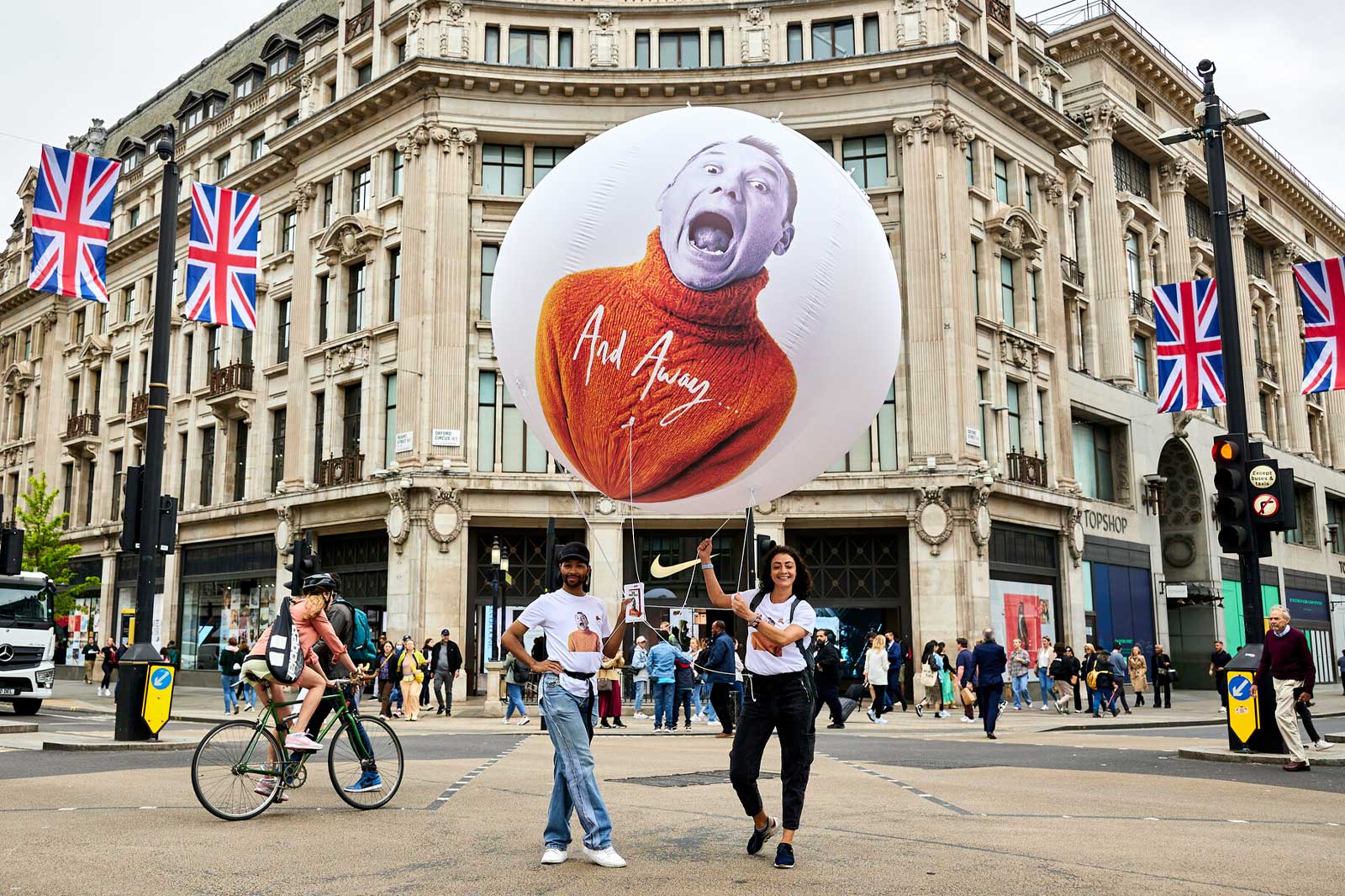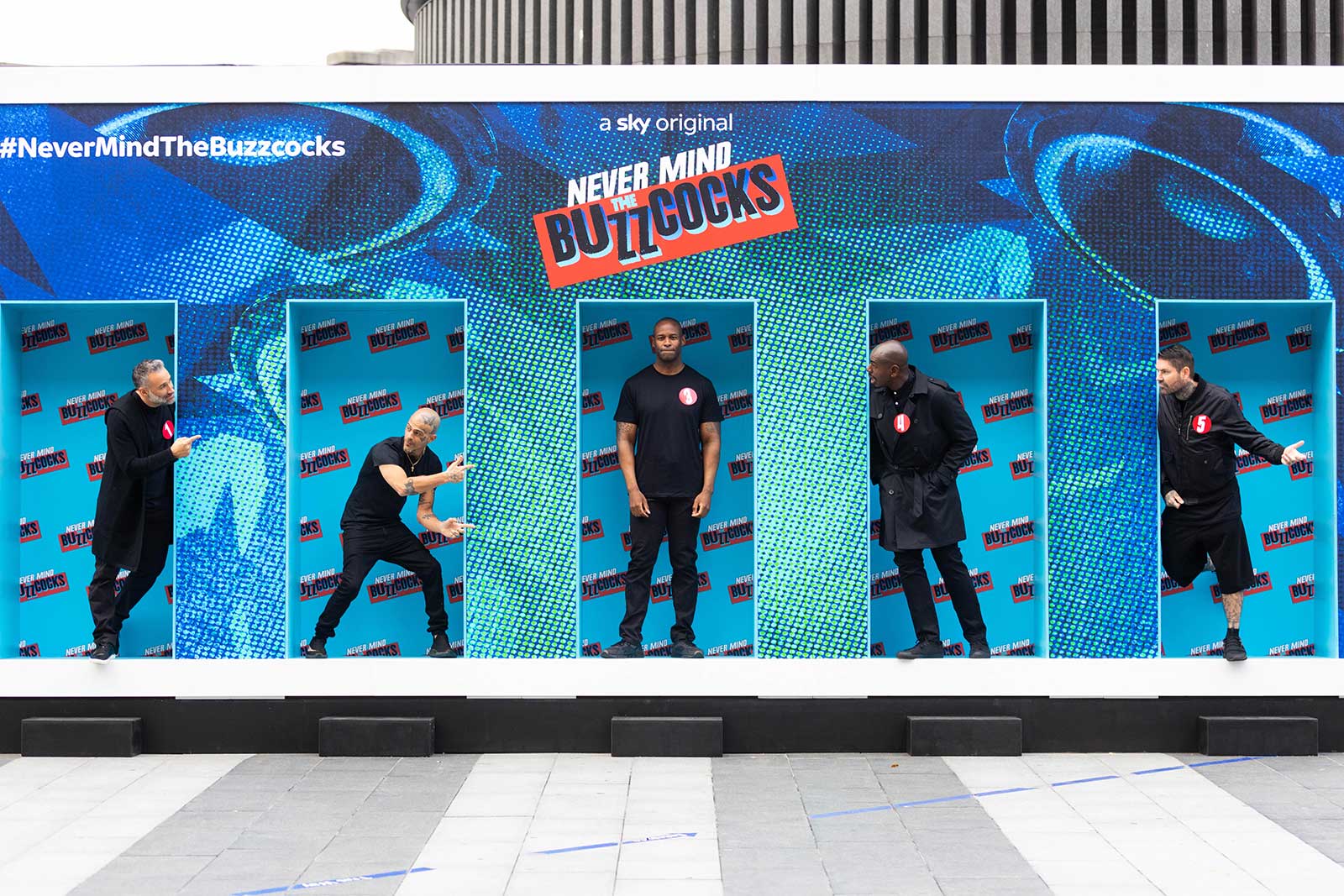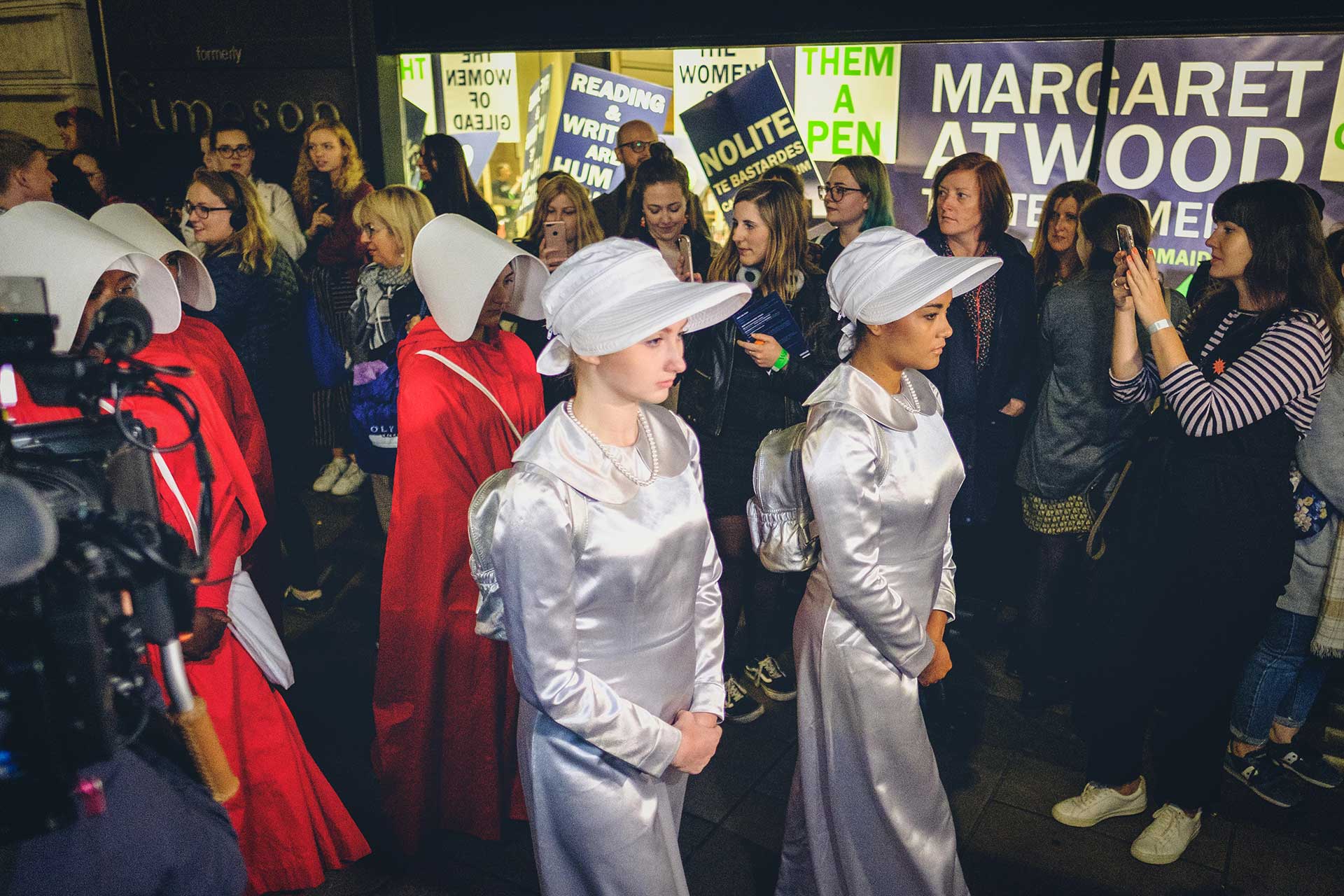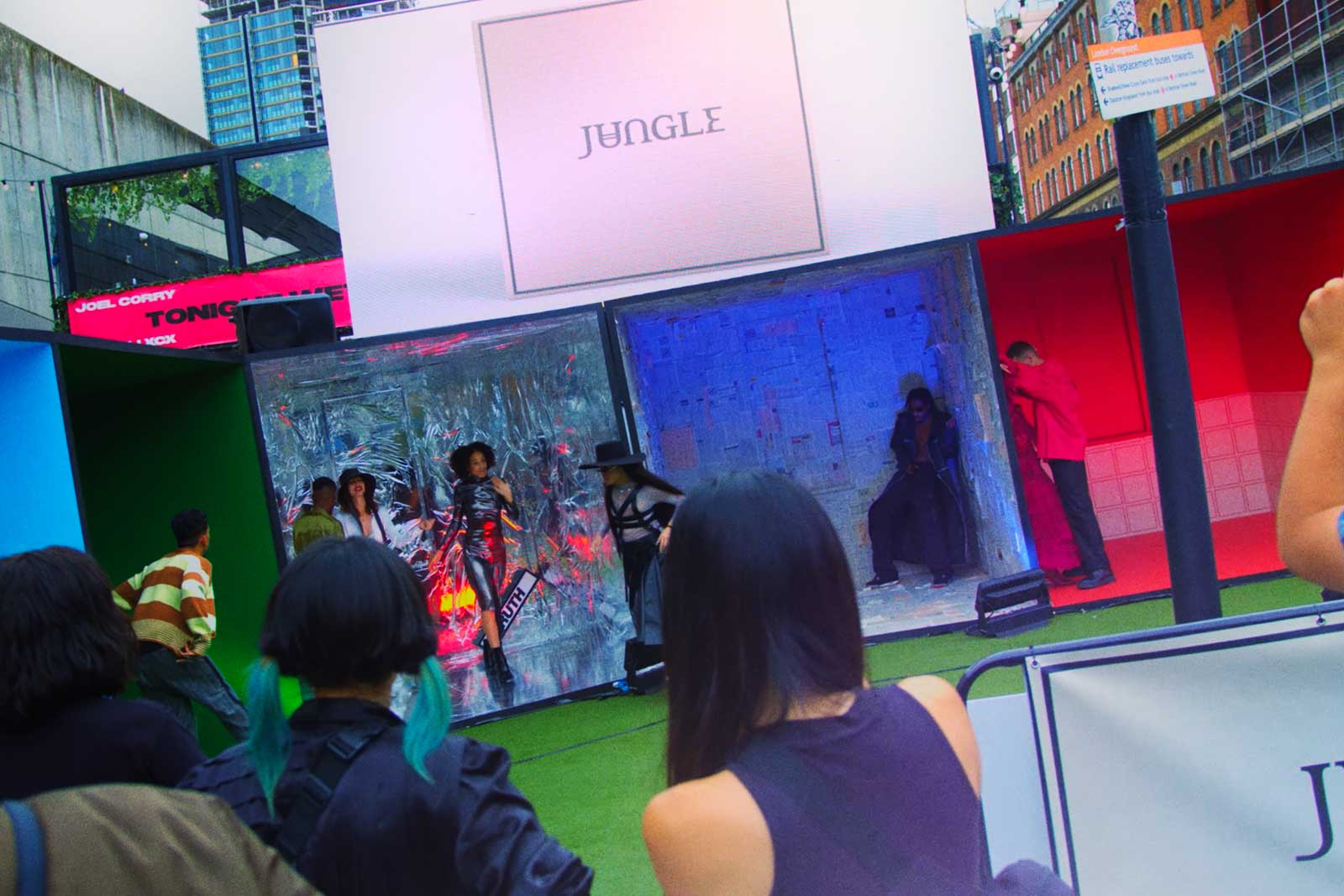 We know people connect with culture not marketing so we create experiential campaigns that will be effective for our clients and add to the vitality of the environment they are in. As specialists in street advertising, we offer an extensive network of industry experts, creatives and artists who can bring your message to life to deliver a fully integrated experiential campaign that not only soaks up the sounds and sights of our cities but also genuinely connects with your audience.
Festivals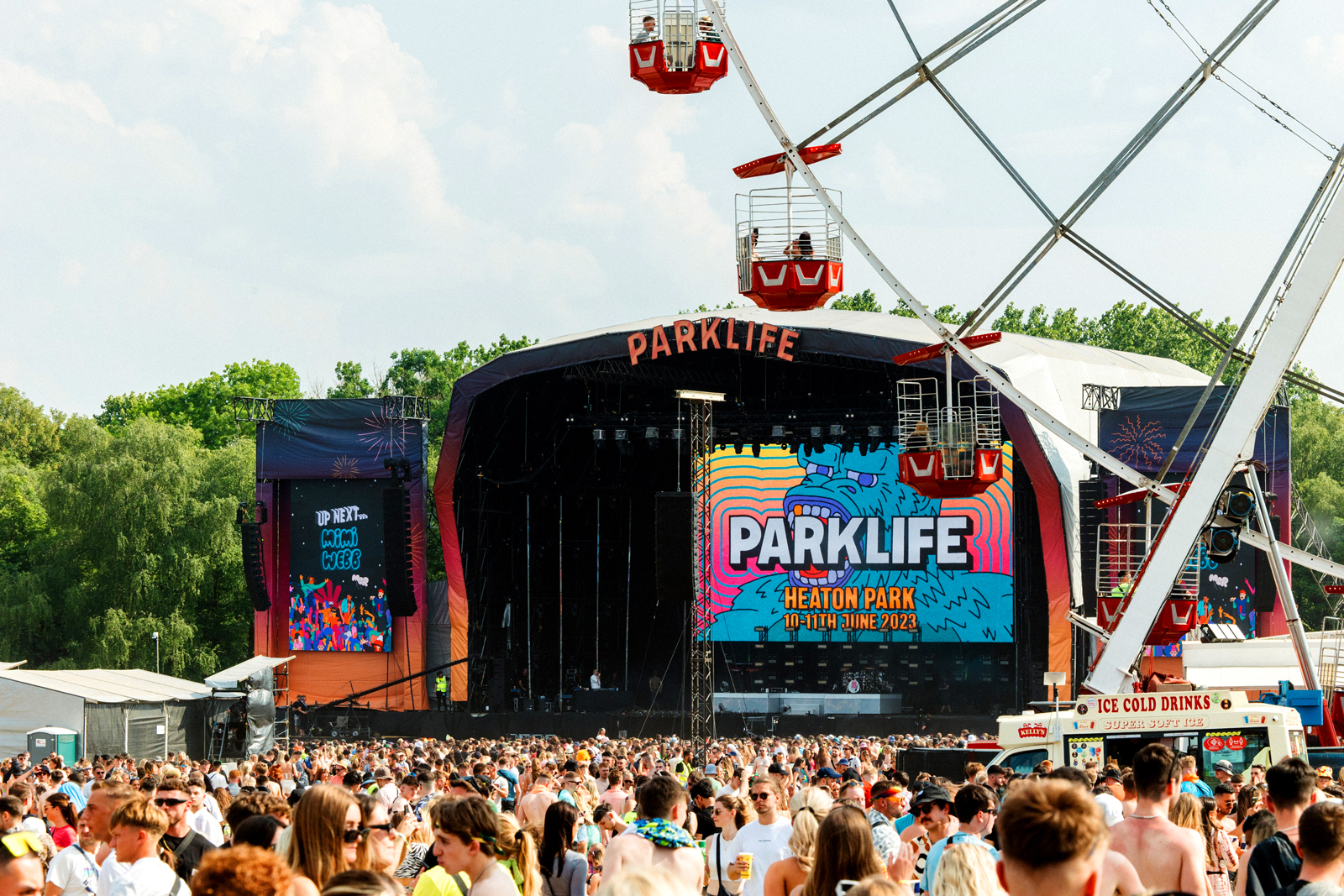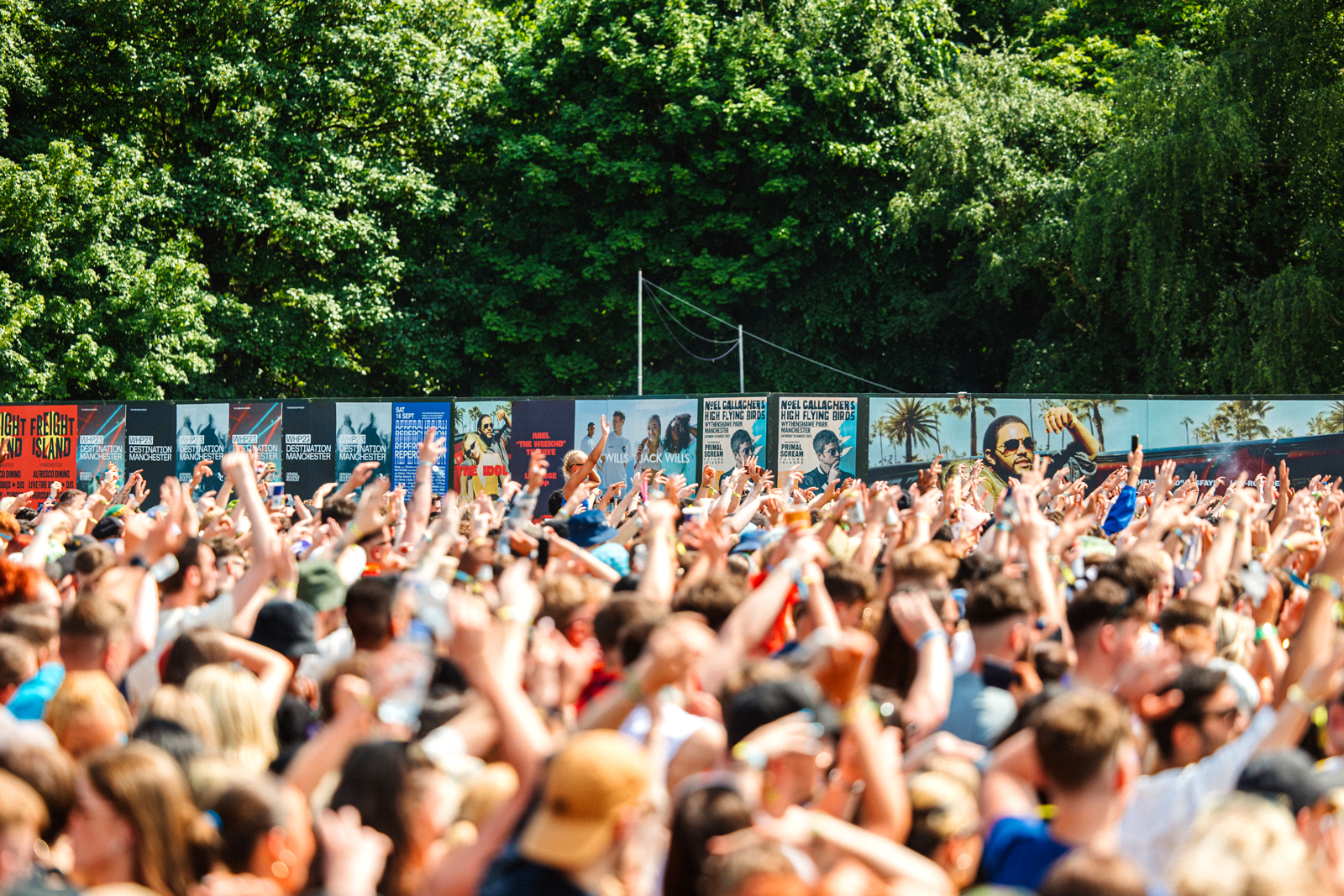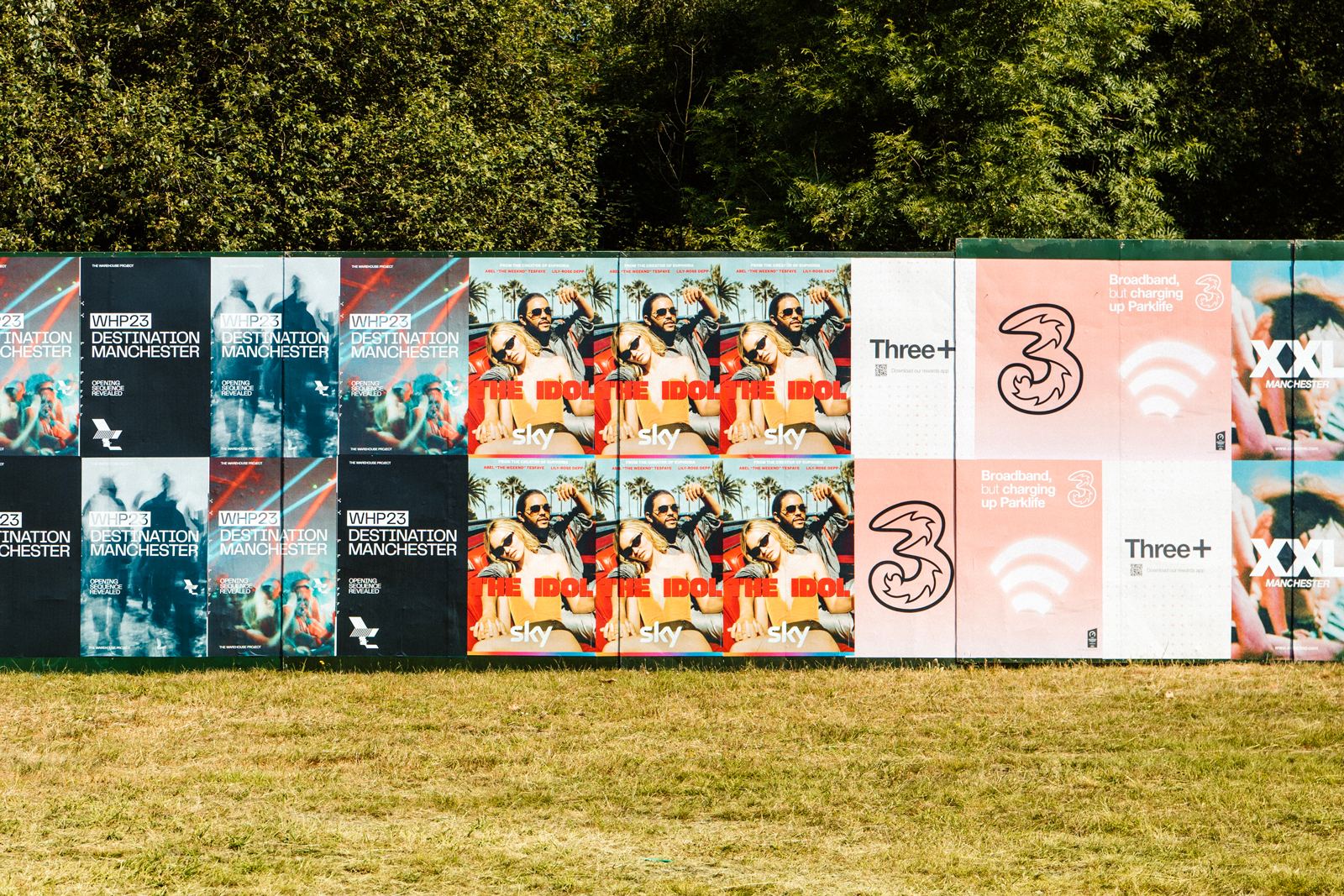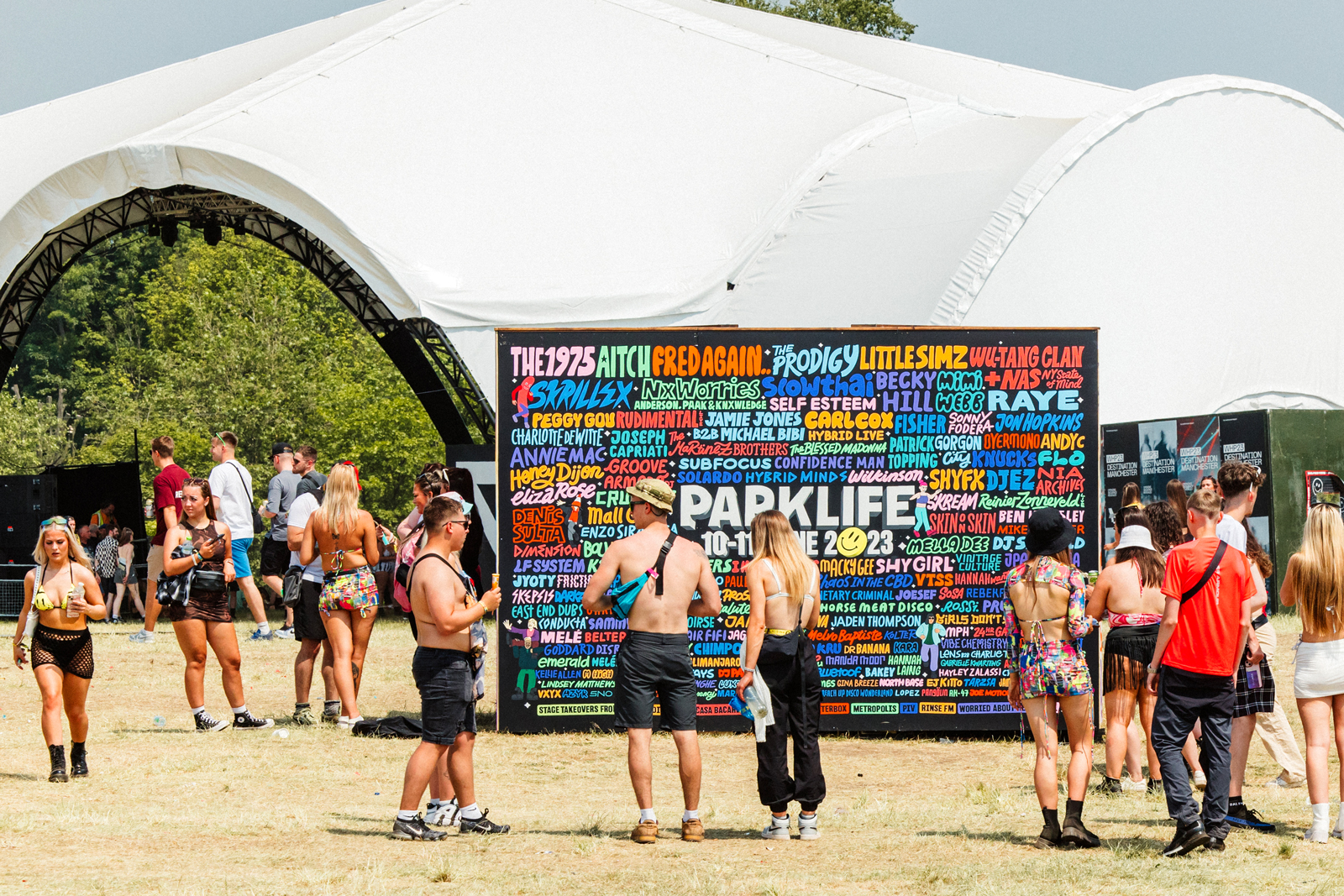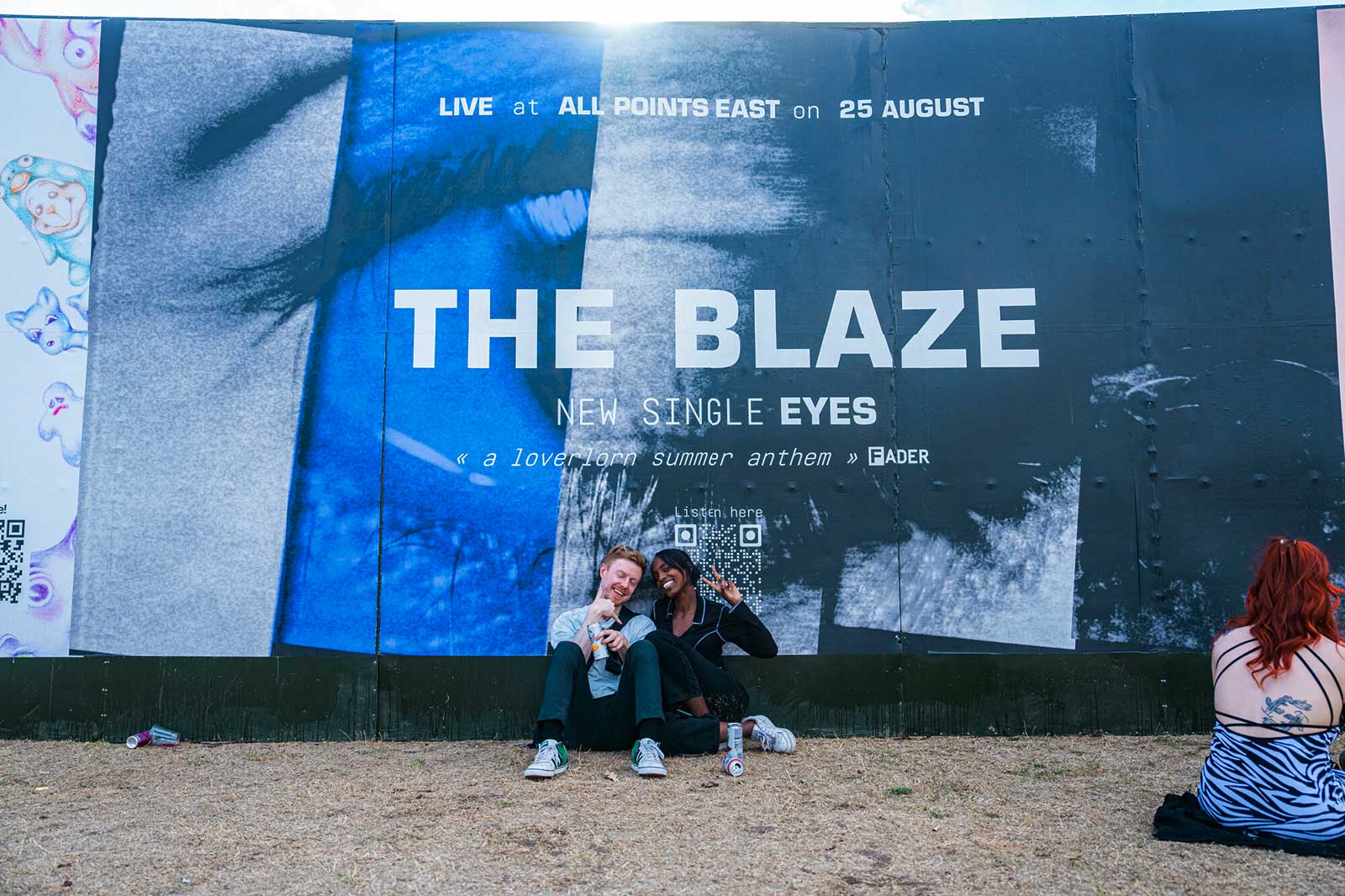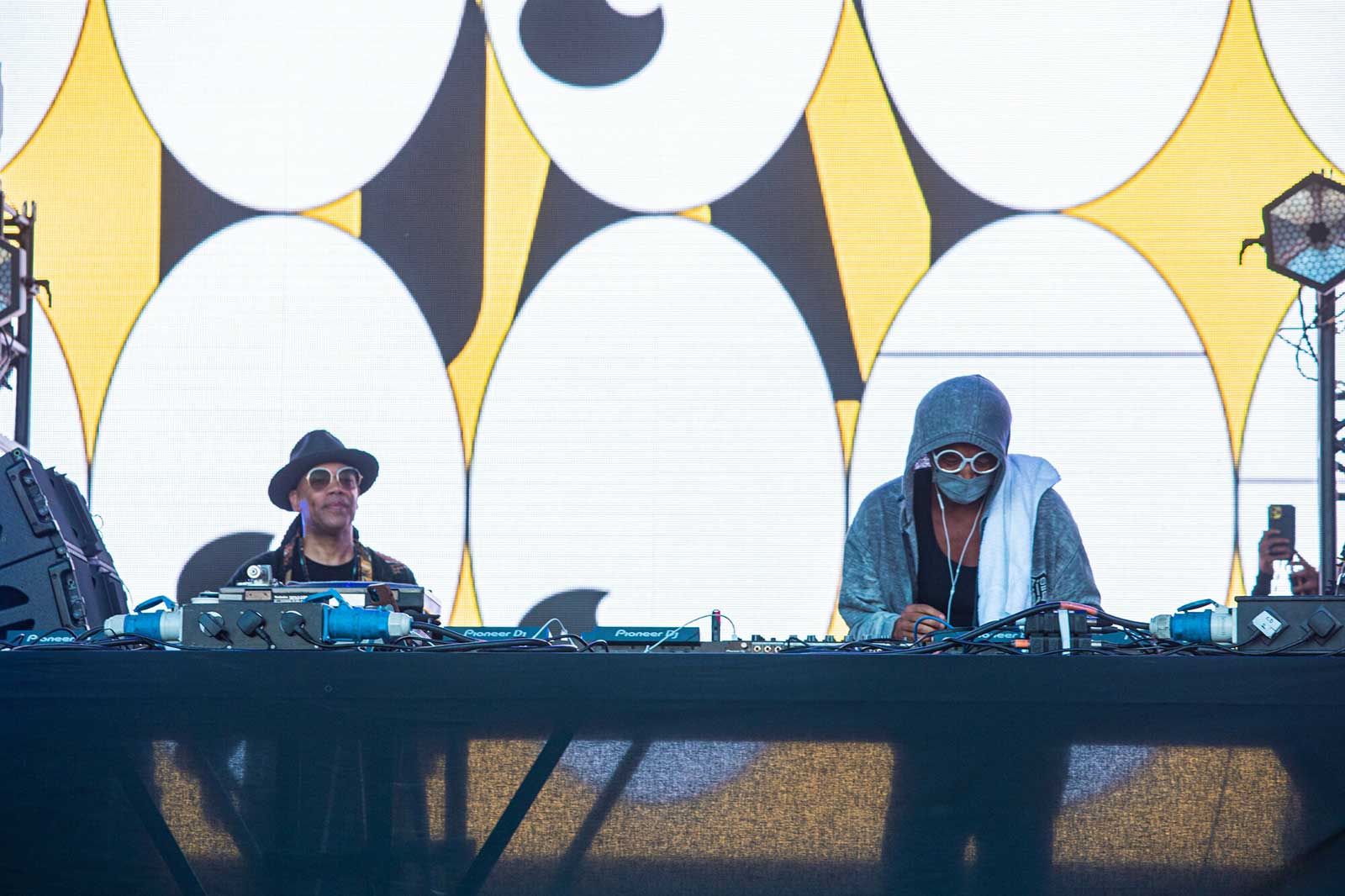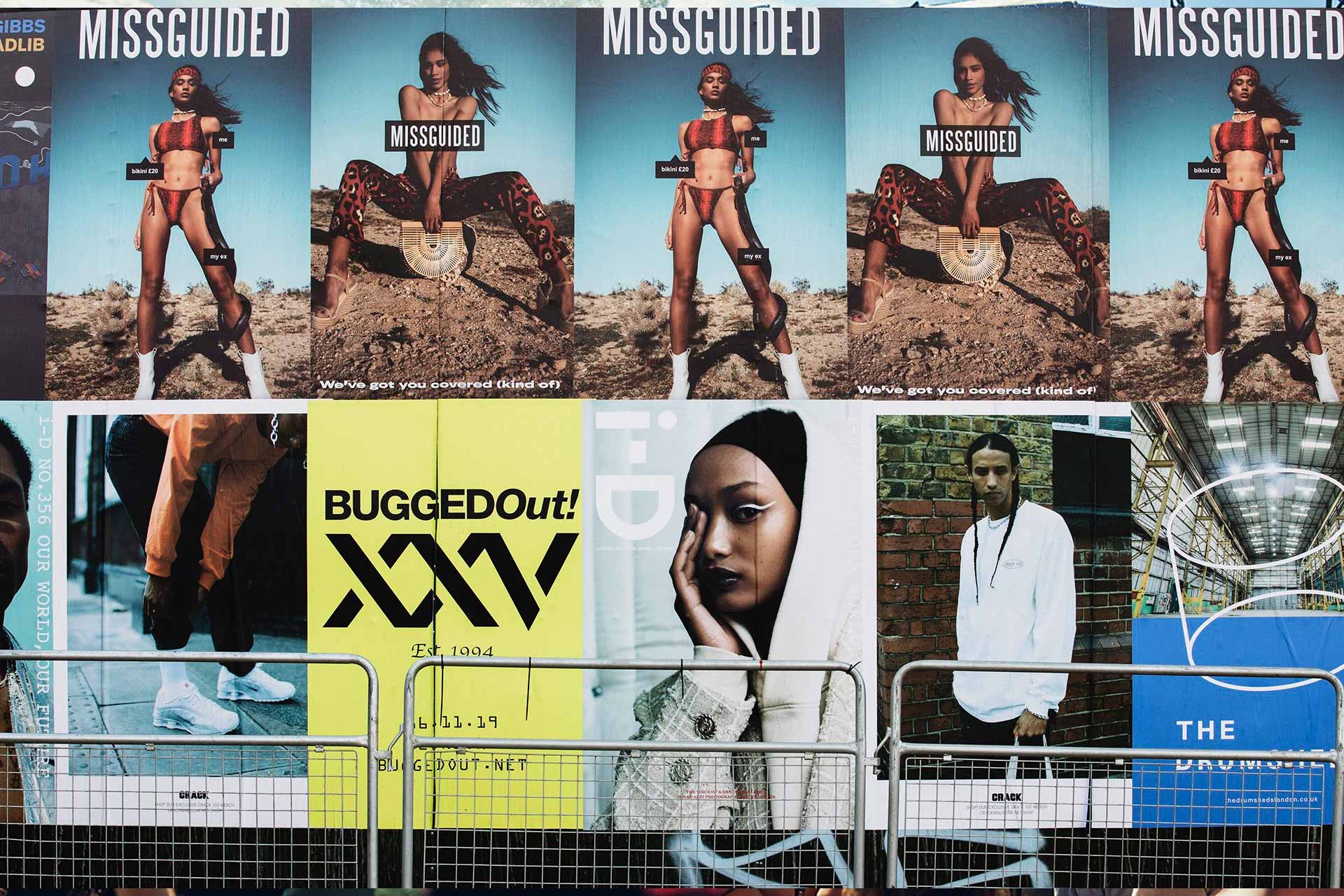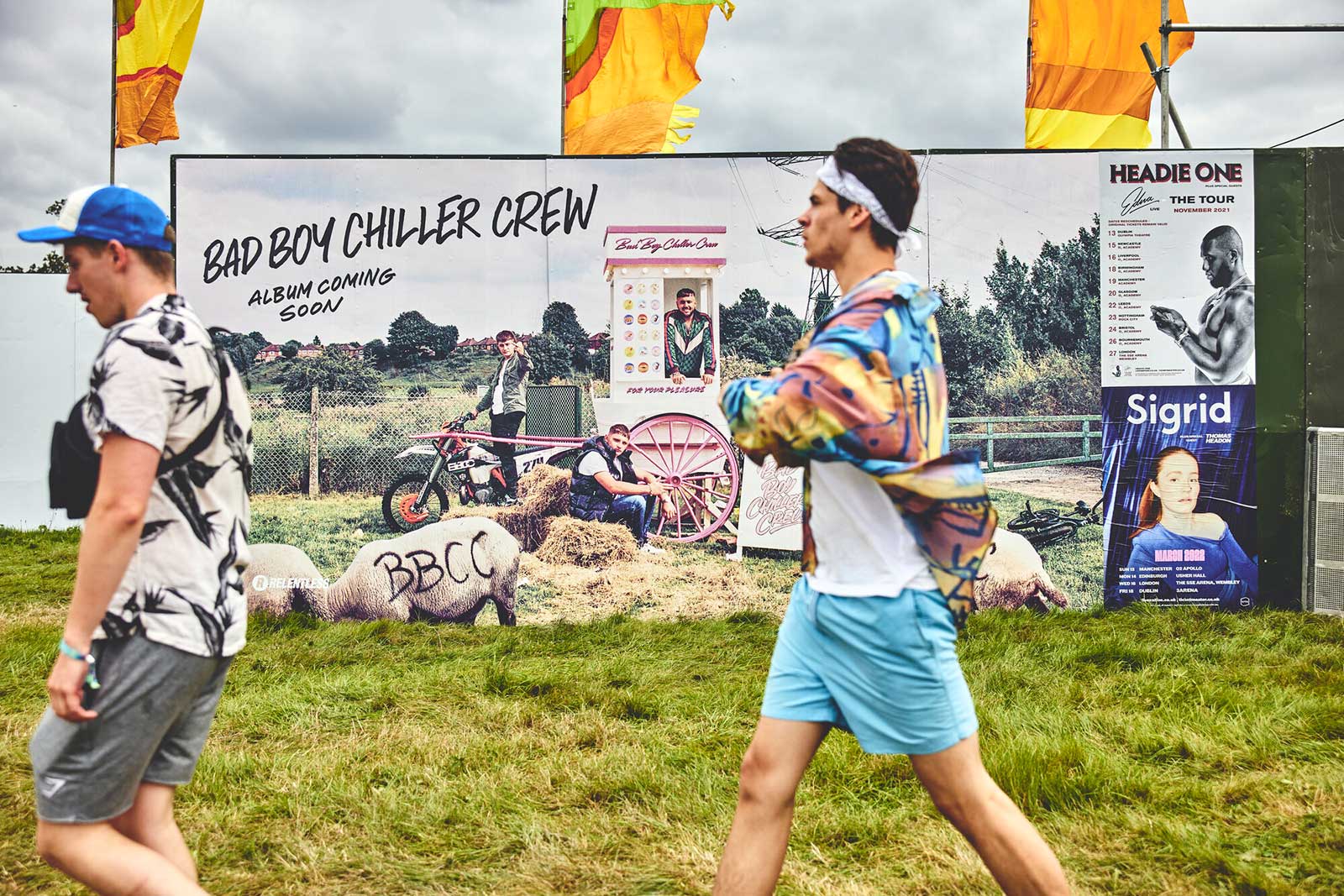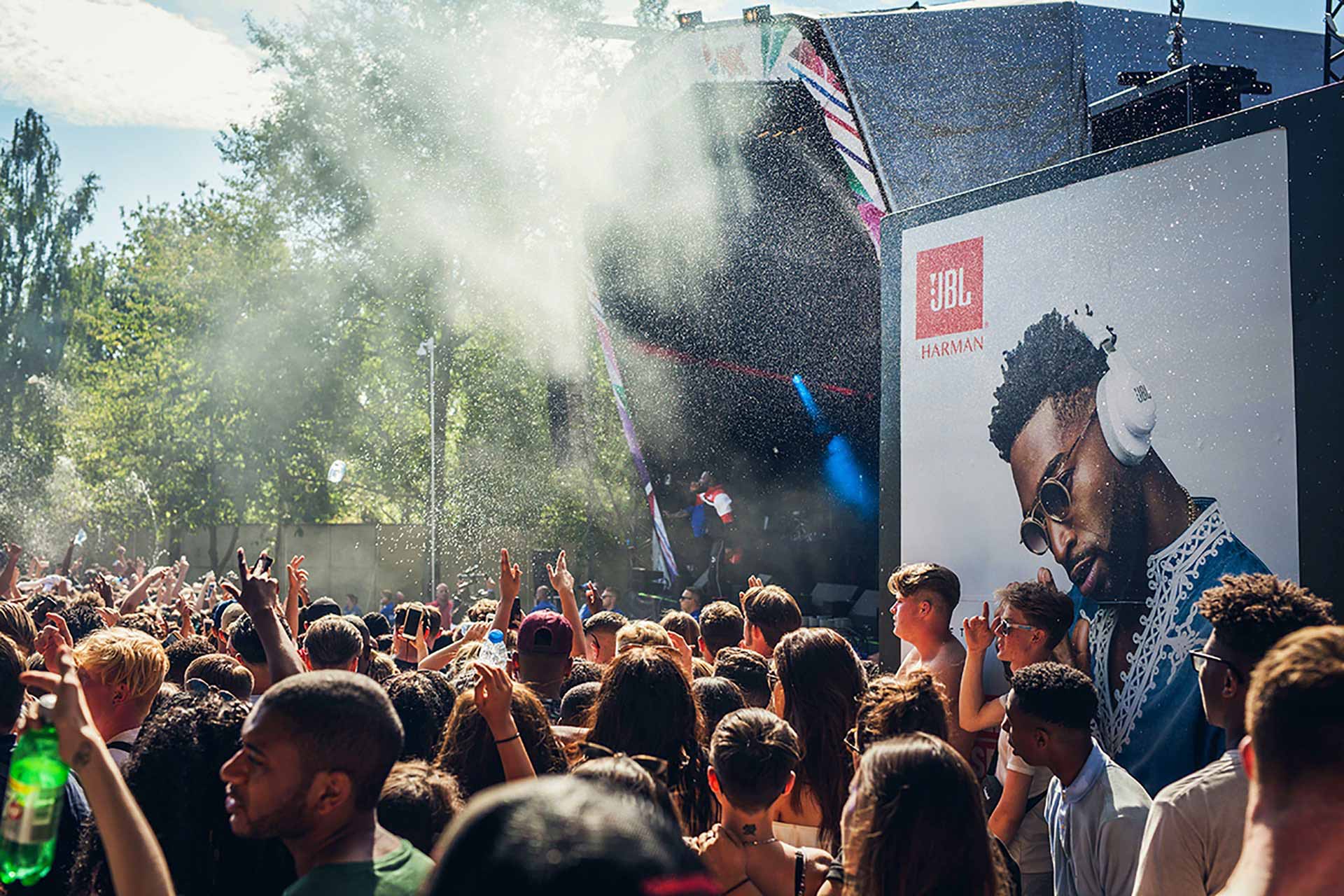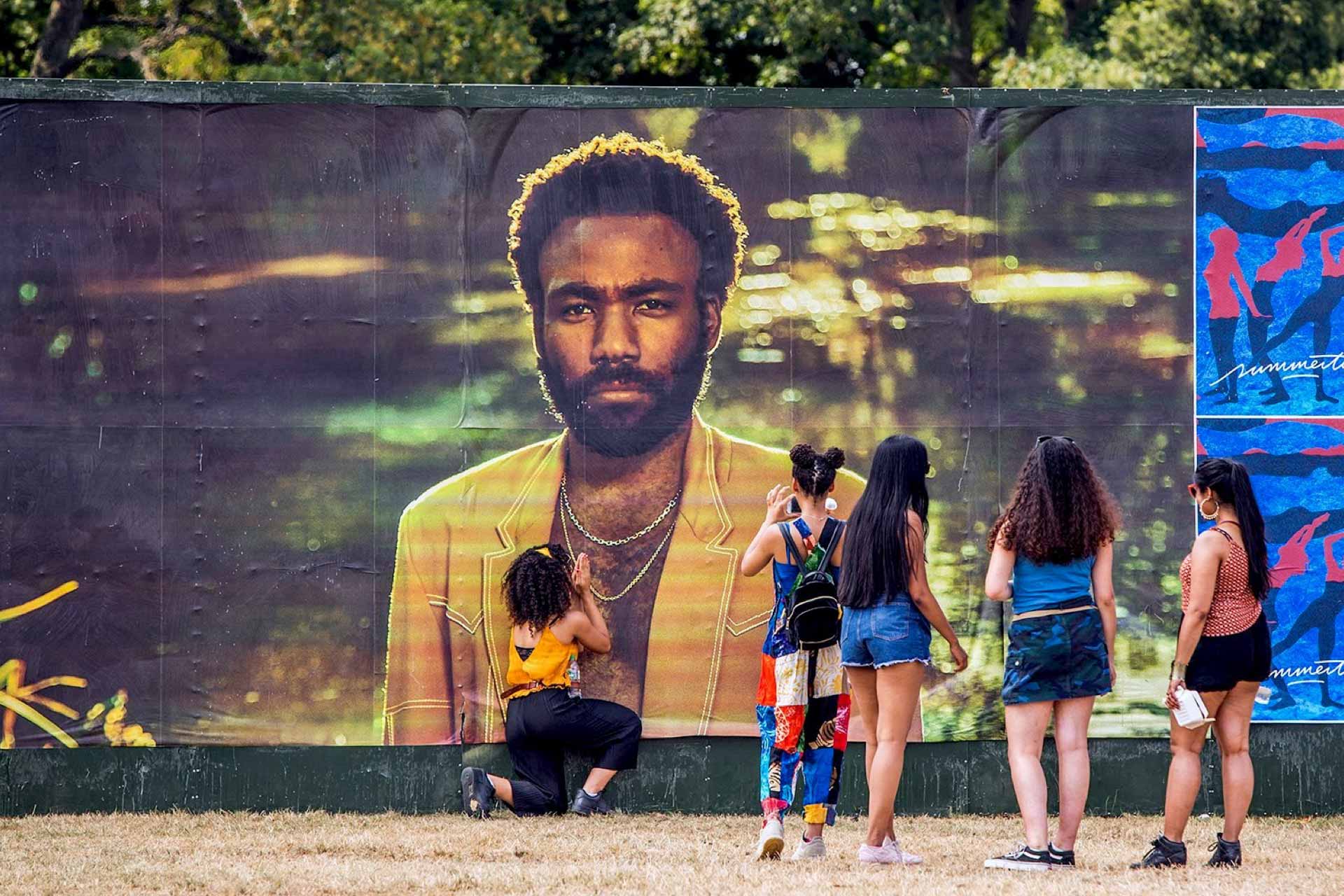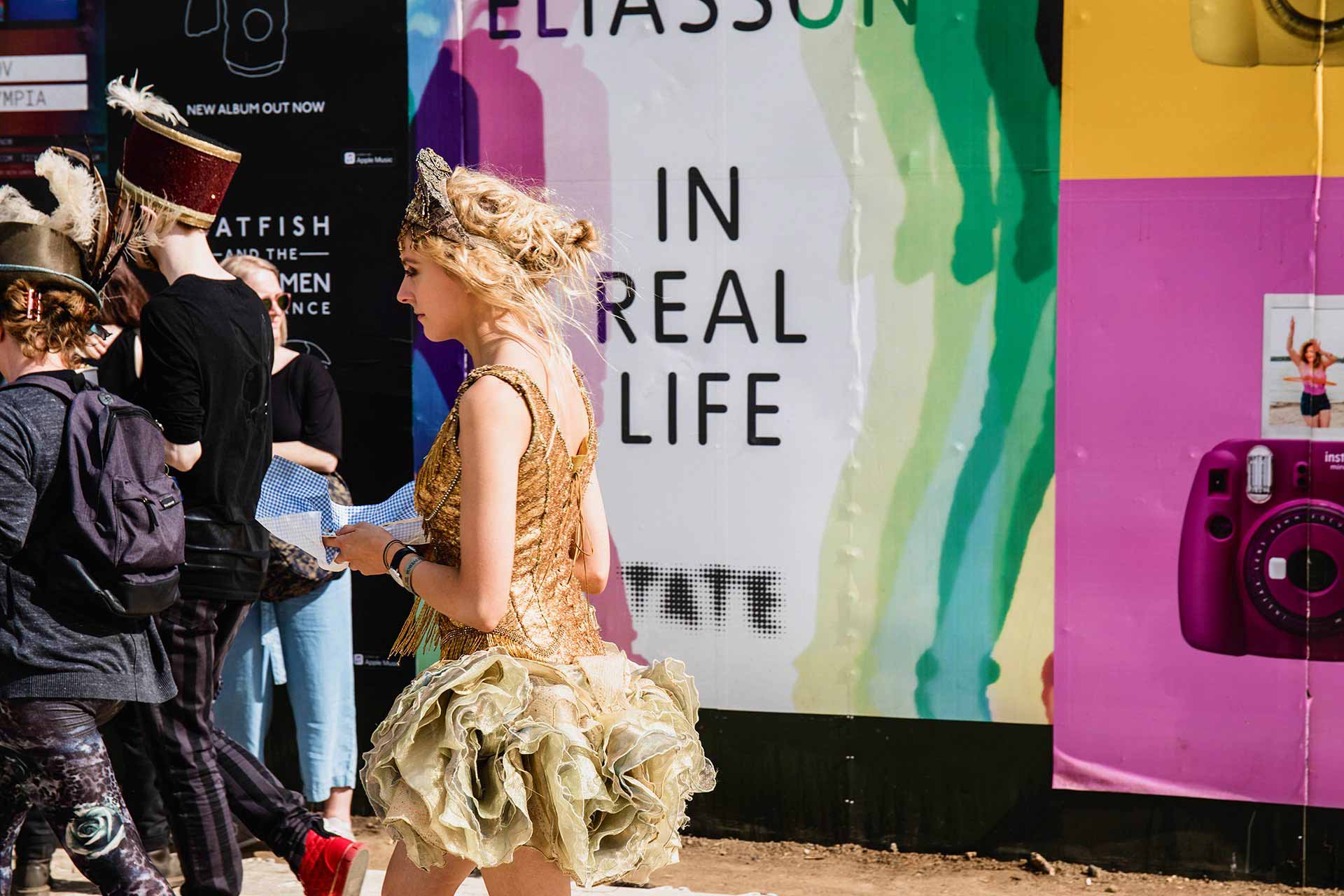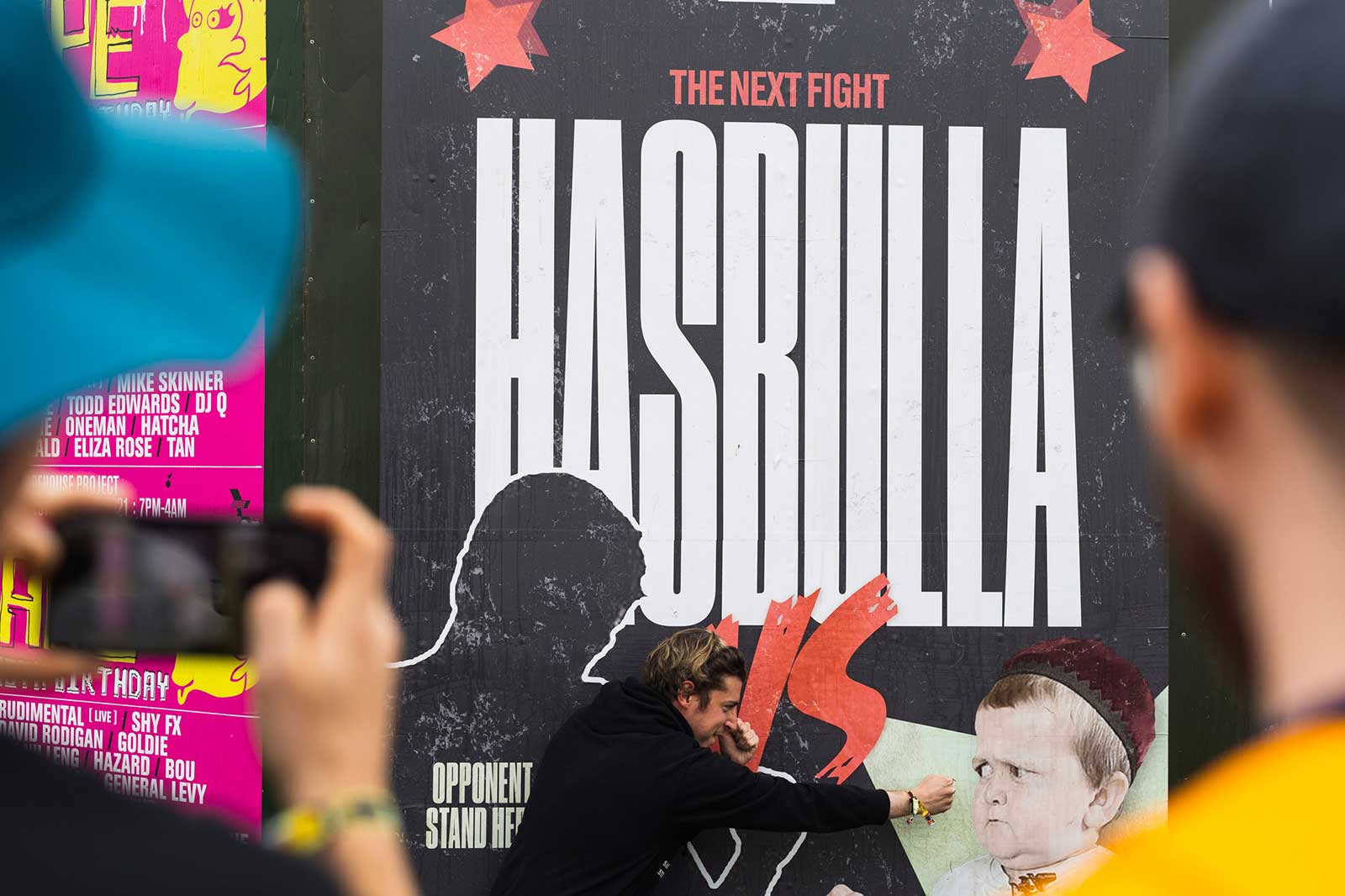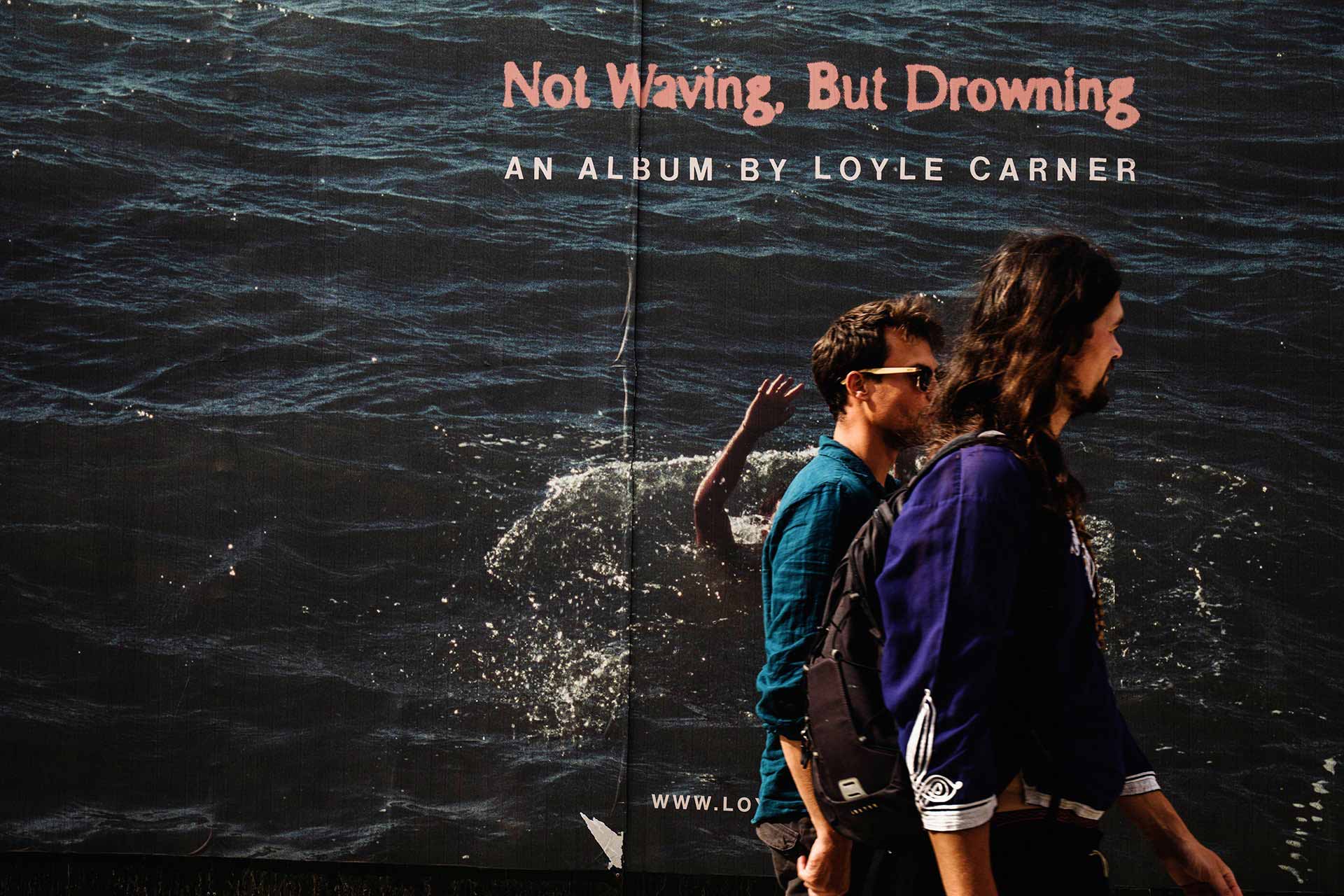 Taking the very best of everything we do and then putting it in the festival environment was just a natural step for us. For over 15 years we have had exclusive access to on site advertising at the UK's most loved festivals. Turning the very structures of the festival into bespoke poster installations, creating the backdrop for thousands of music fans and fun seekers when they're feeling their happiest. Our festival packages are flexible and tailored to you. We use a mix of formats from flyposting to area dominations and creative builds. We can also help with experiential campaigns to create unforgettable experiences.
Festivals
BBC Radio 1's Big Weekend
Download
Parklife
Wireless
TRNSMT
Latitude
Reading Festival
Leeds Festival
Notting Hill Carnival
Radio 2 Live
Ambient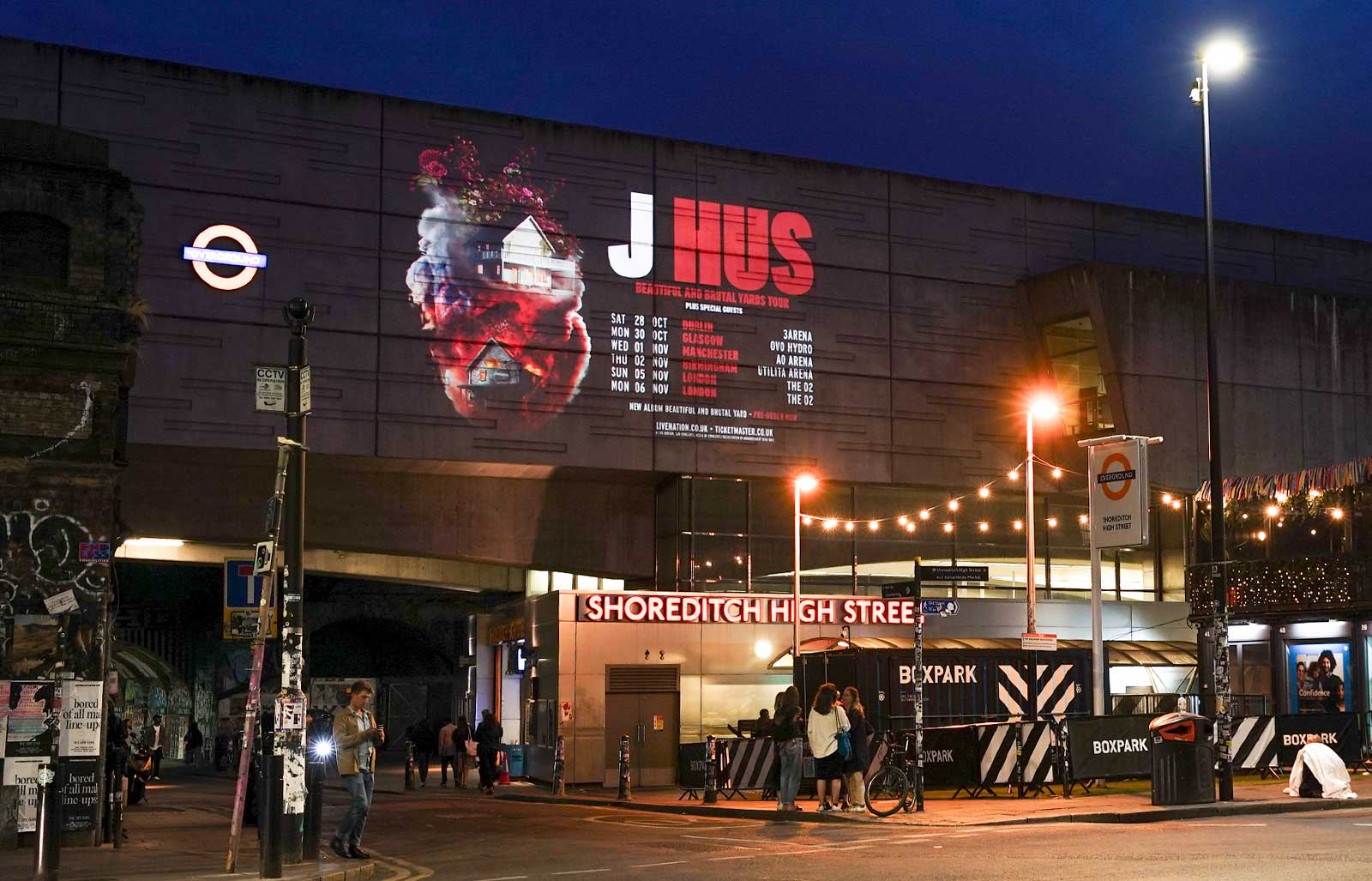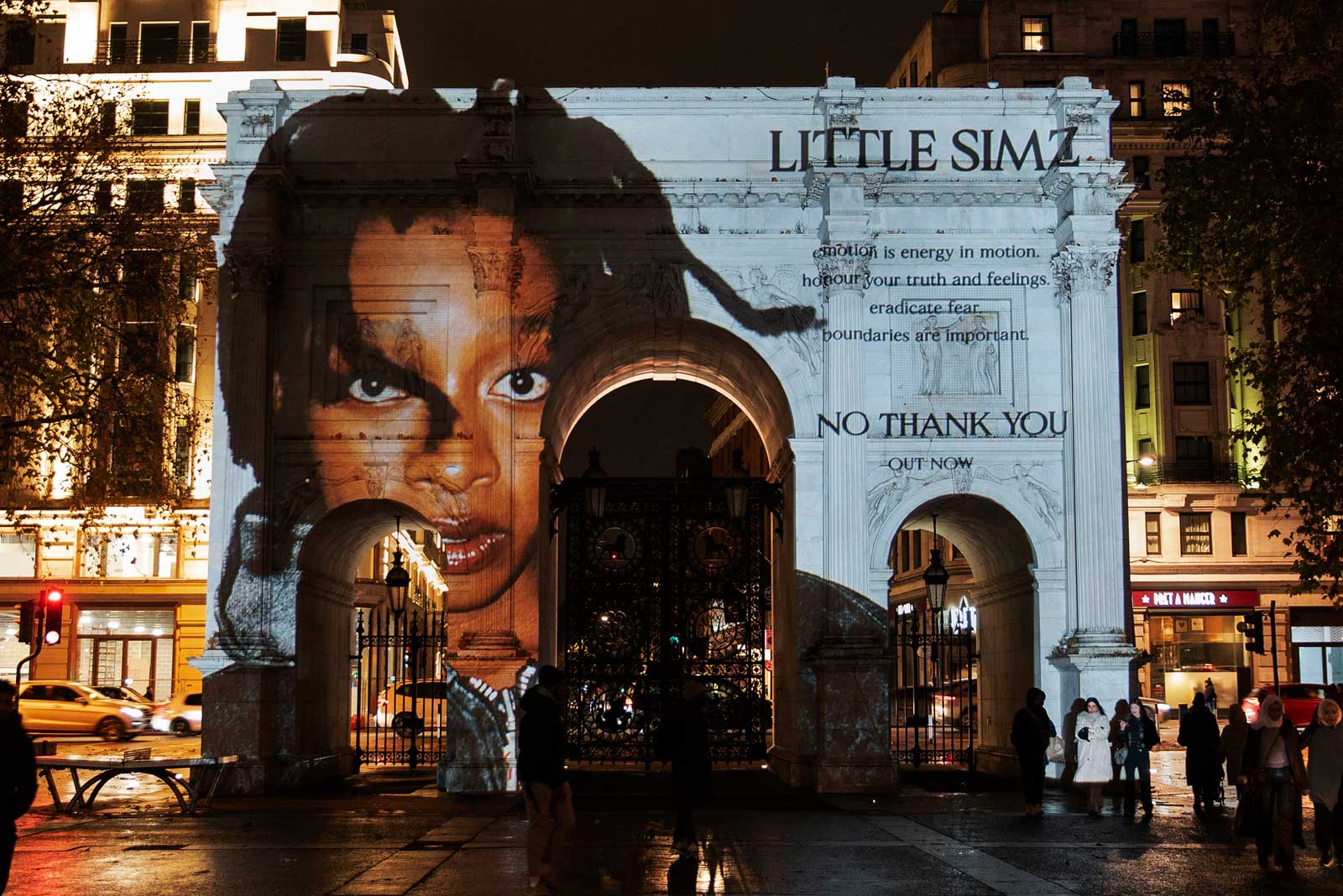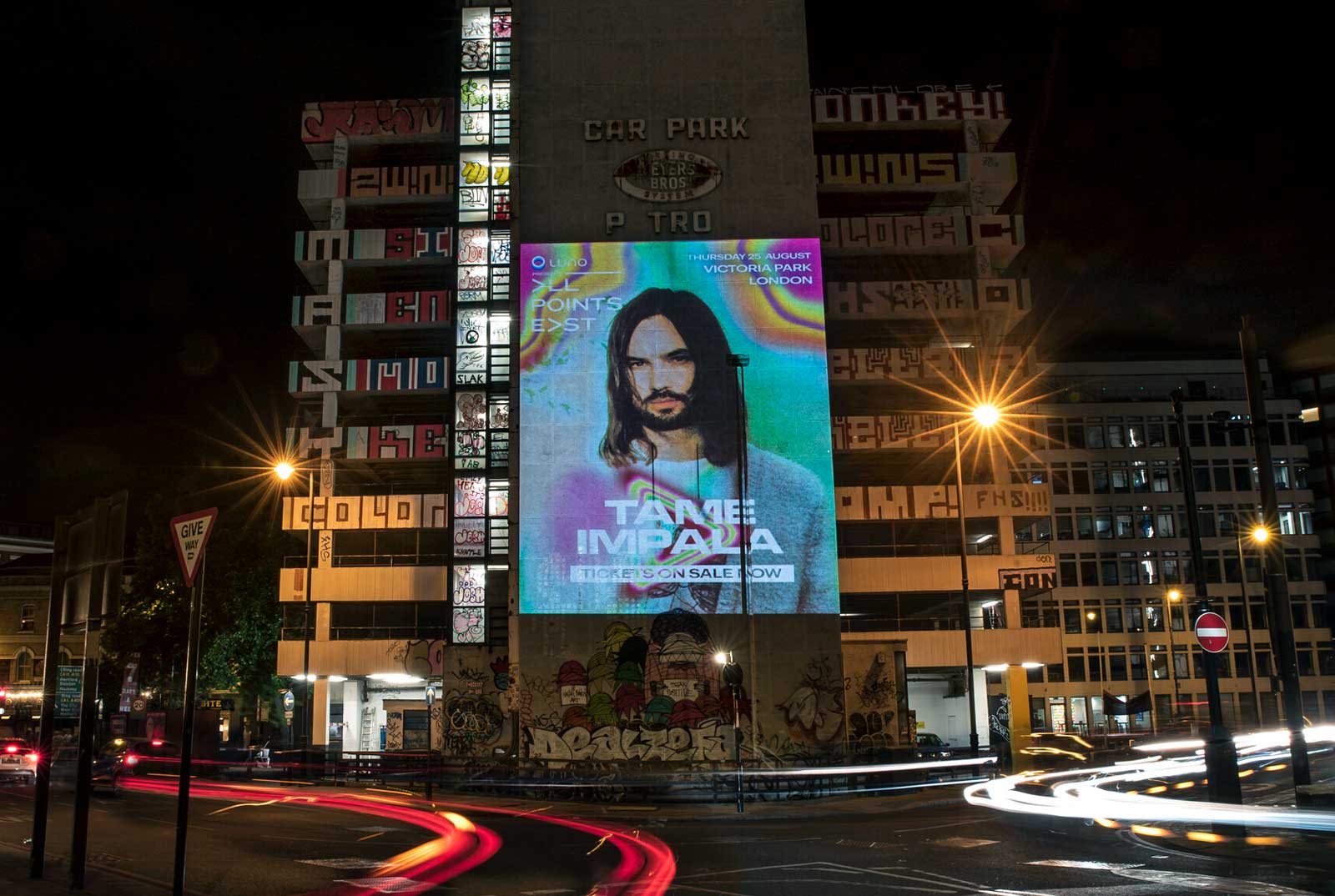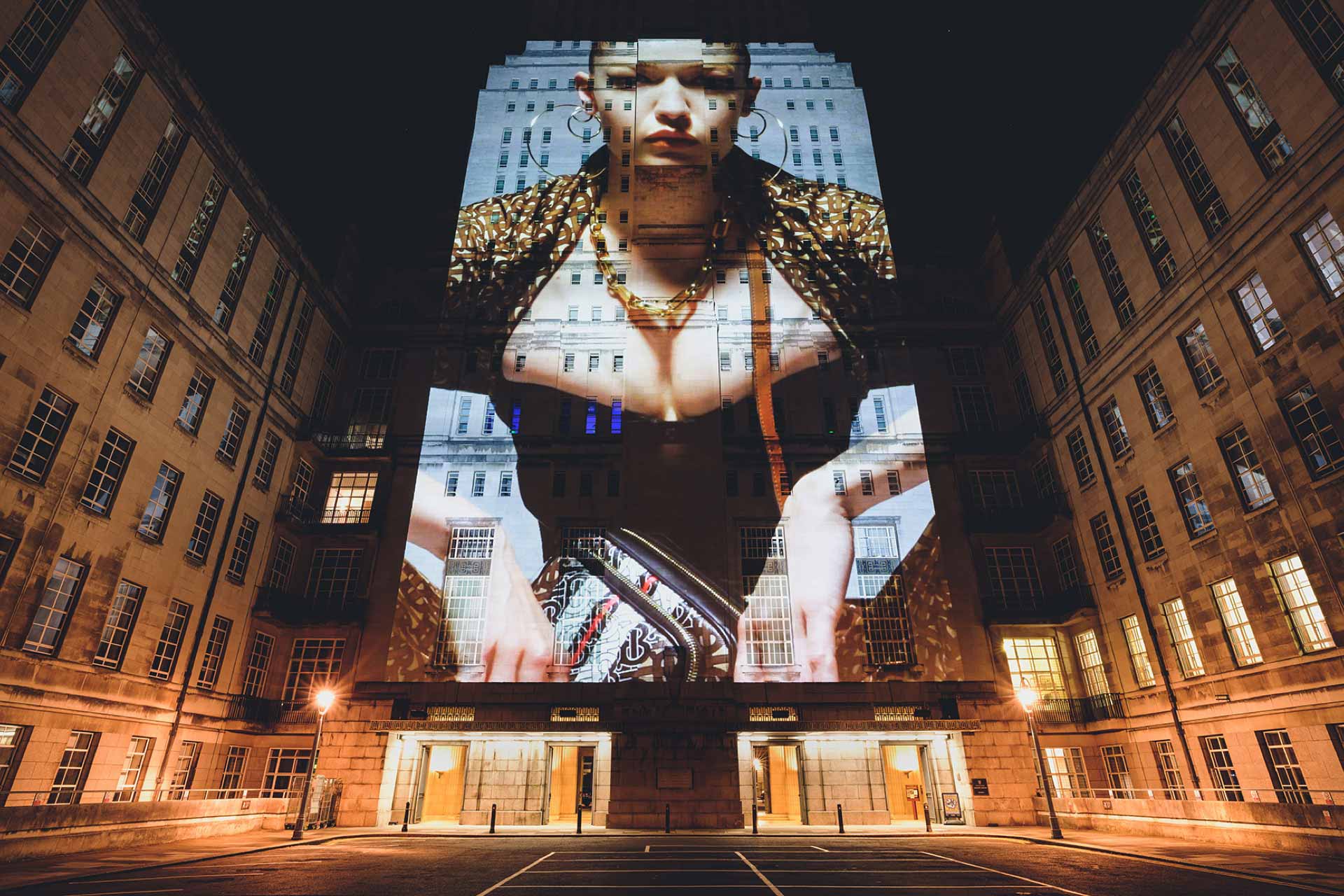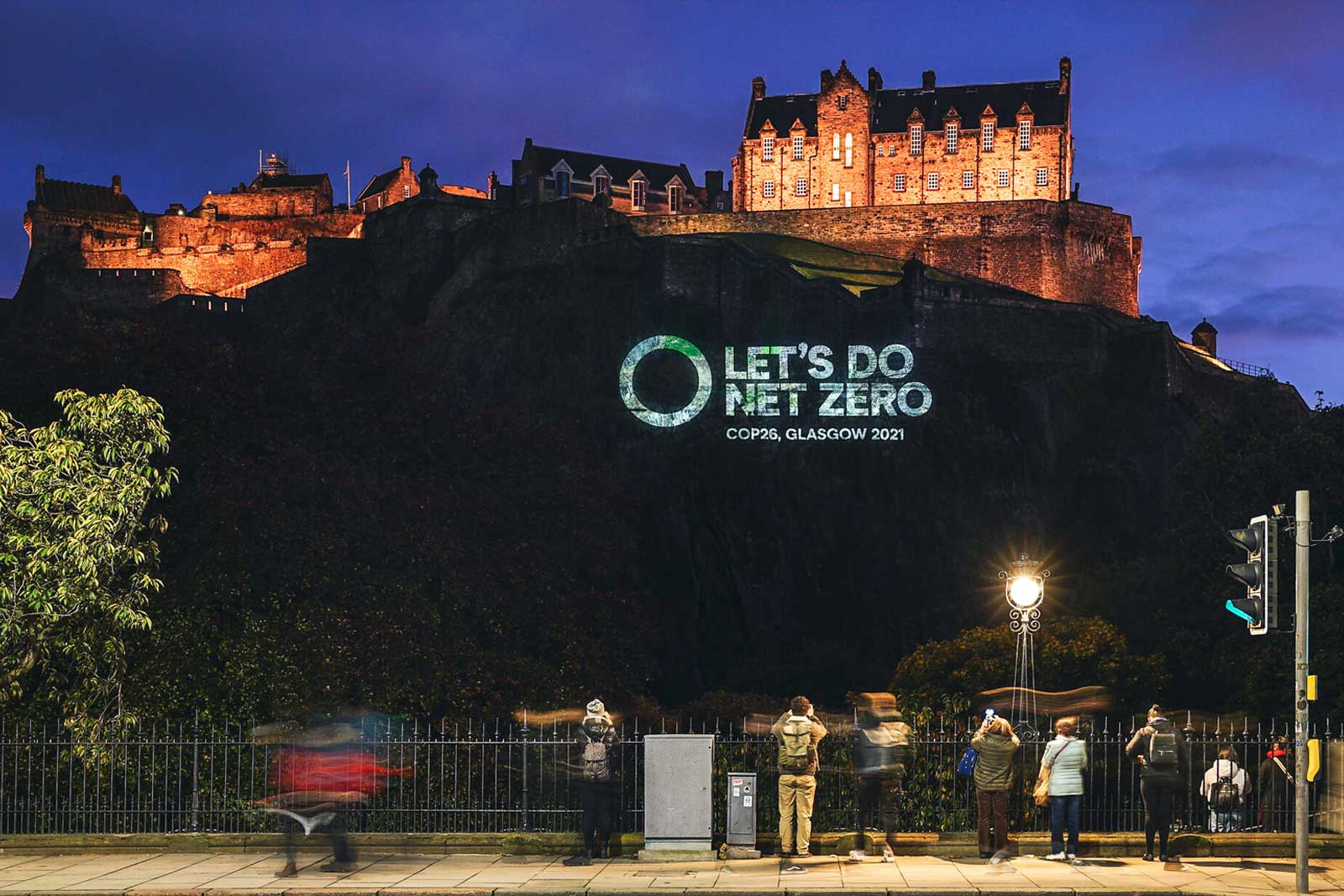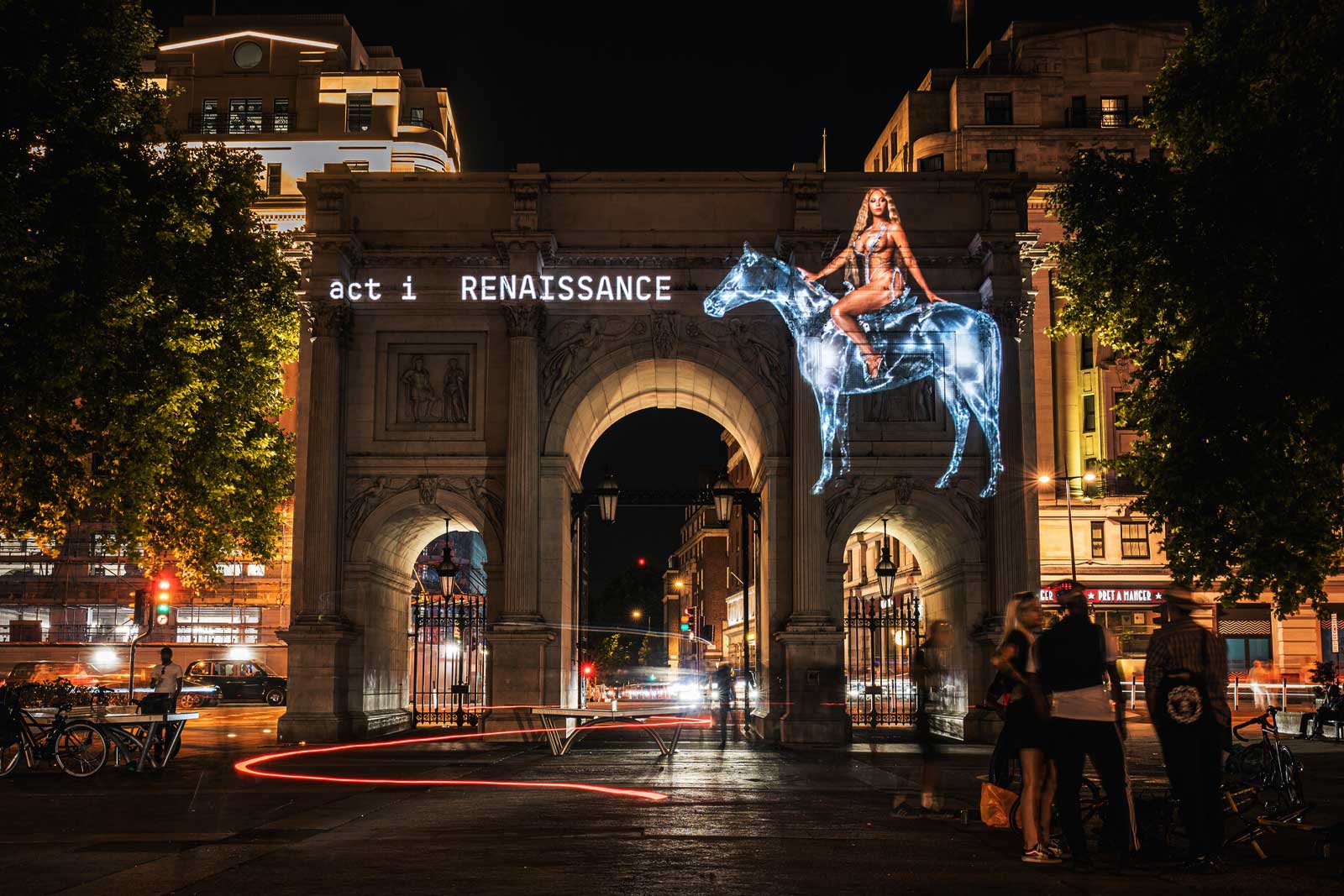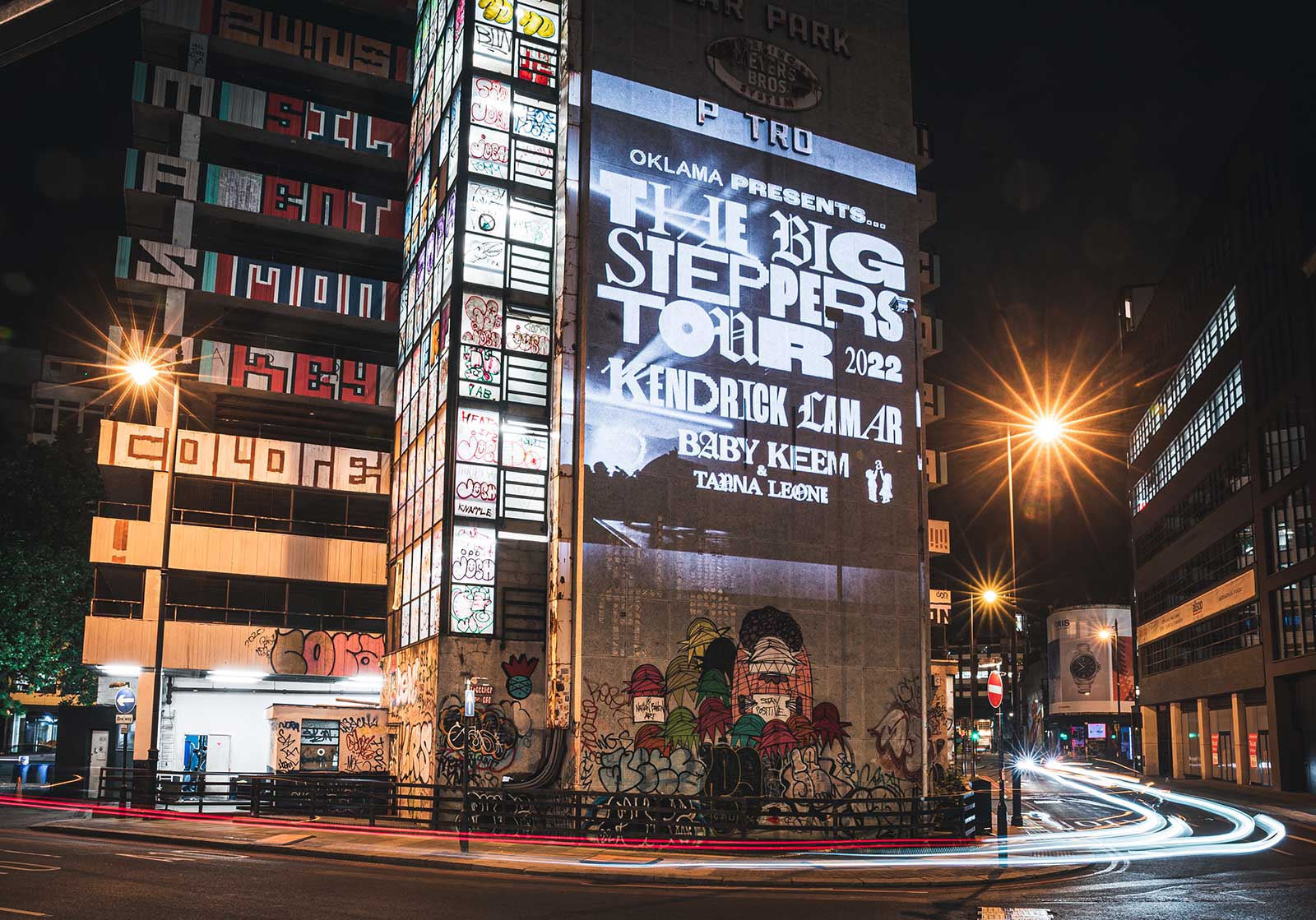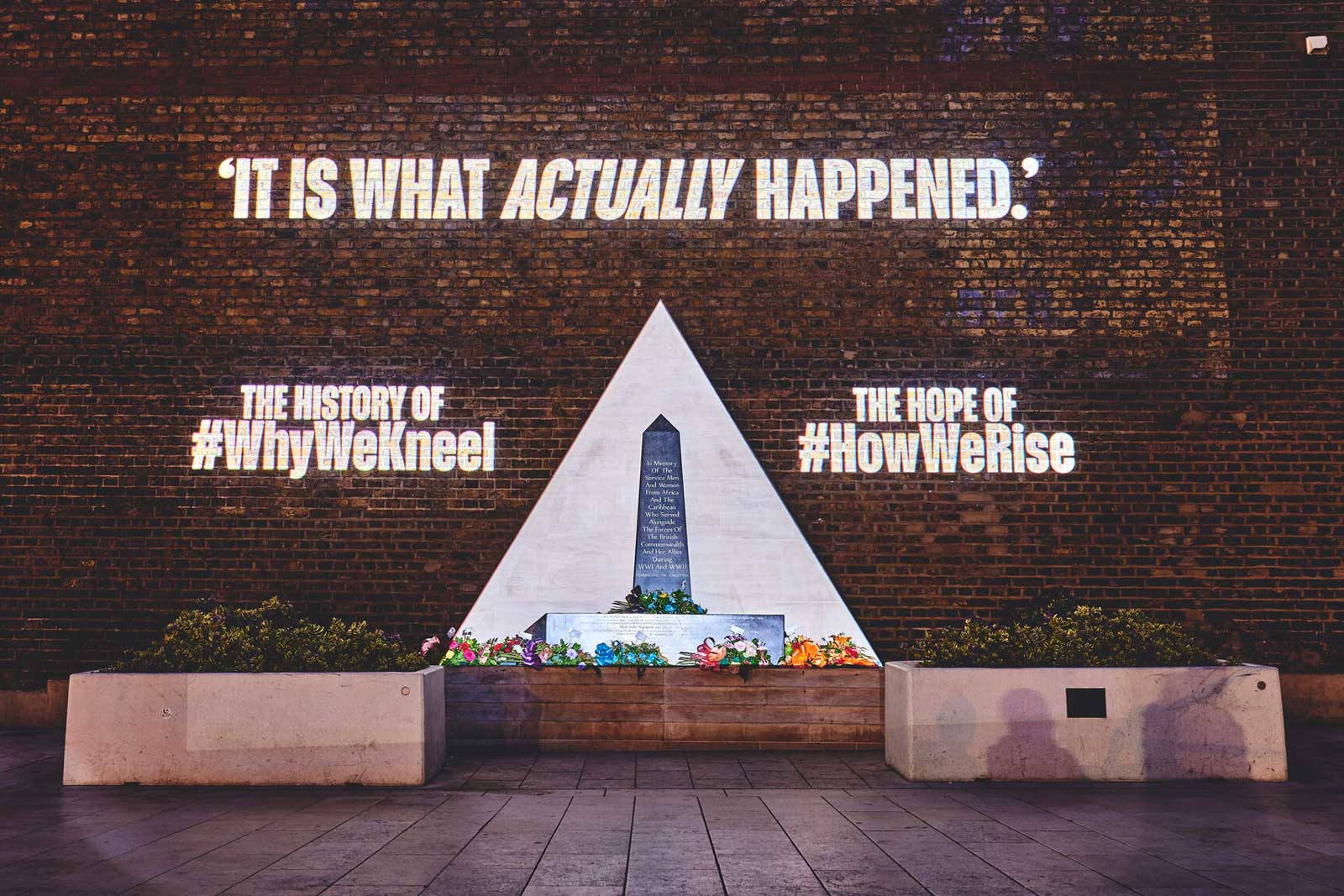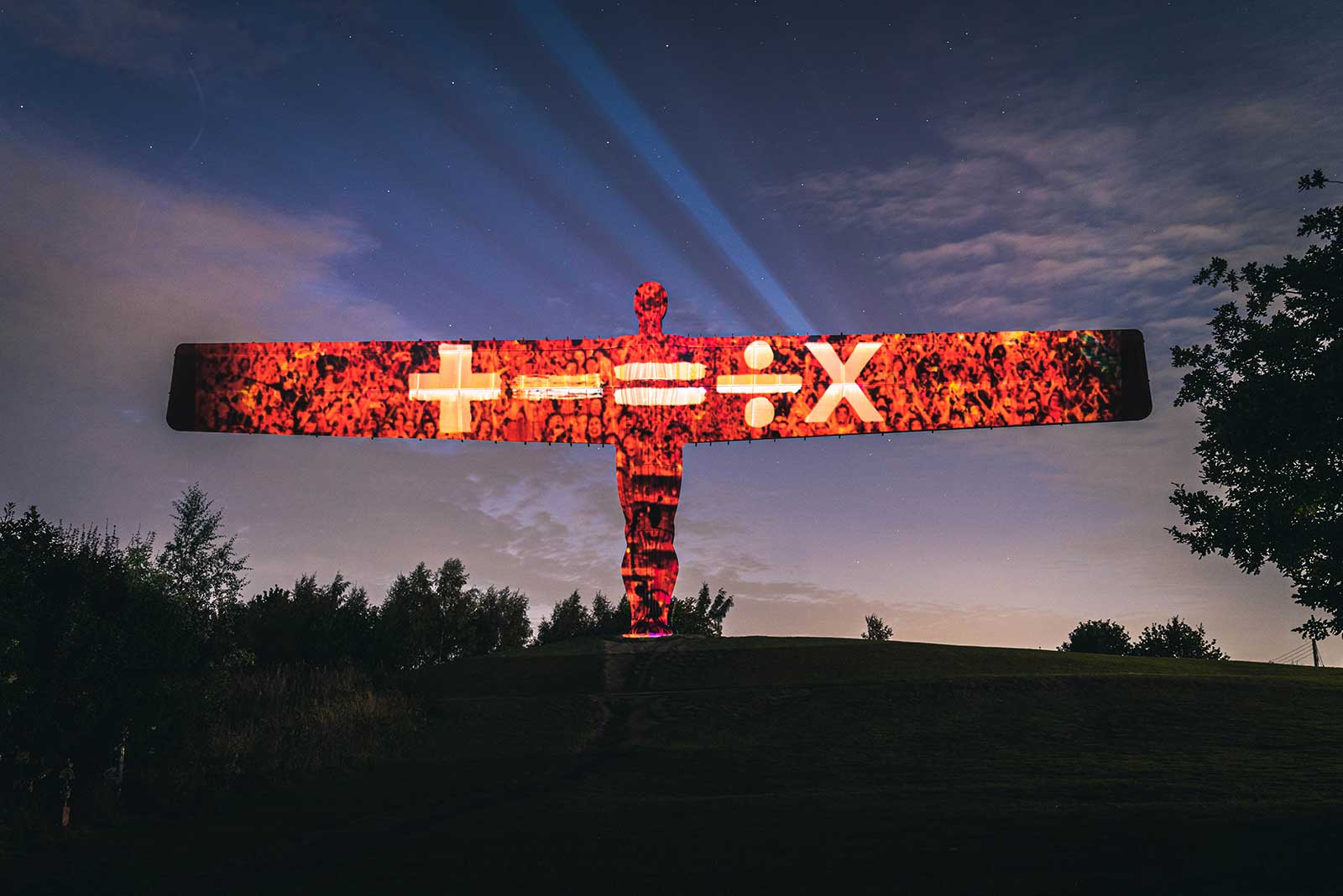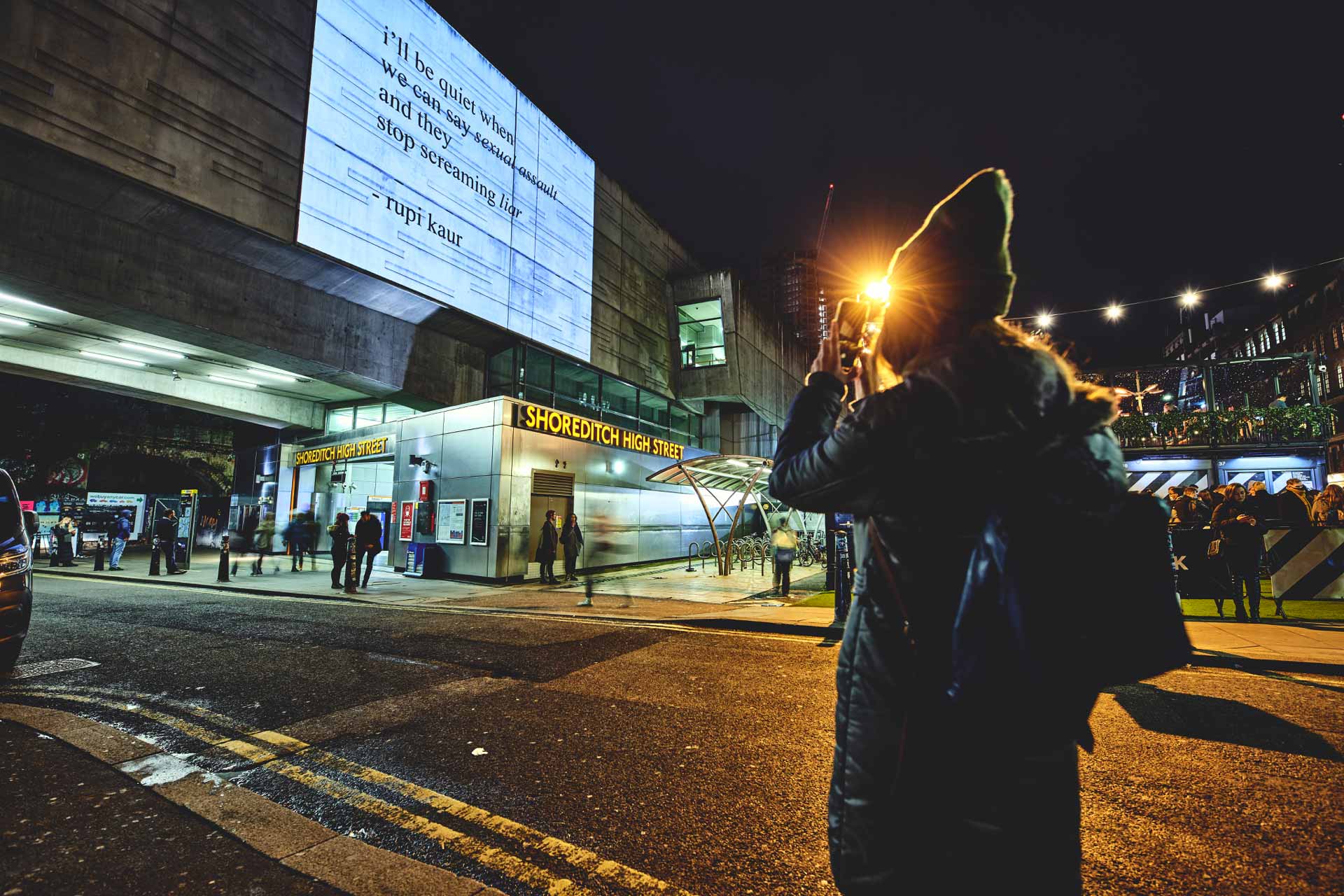 Our cities are vibrant, magical places where unexpected encounters await just around the next corner. We can help you take an unconventional approach to advertising by placing your campaign in surprising ways to cause a welcome distraction on the street. Our love of street culture and knowledge of cities has seen us produce one-of-a-kind ambient campaigns that create intrigue, word of mouth and shareable content for clients. We do everything from projections to assisted discovery to clean stencils and we are always developing new ways to get noticed.
Space branding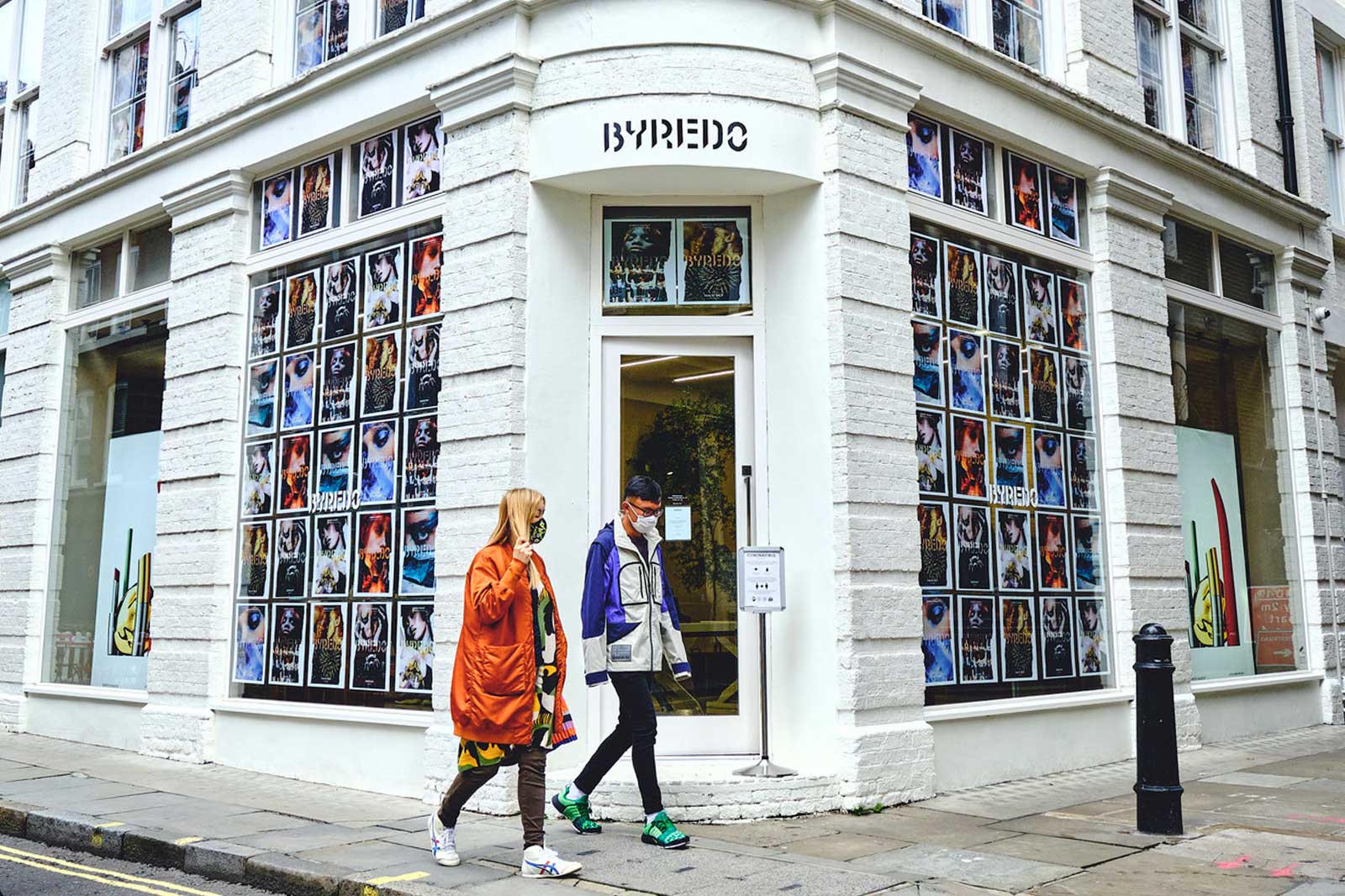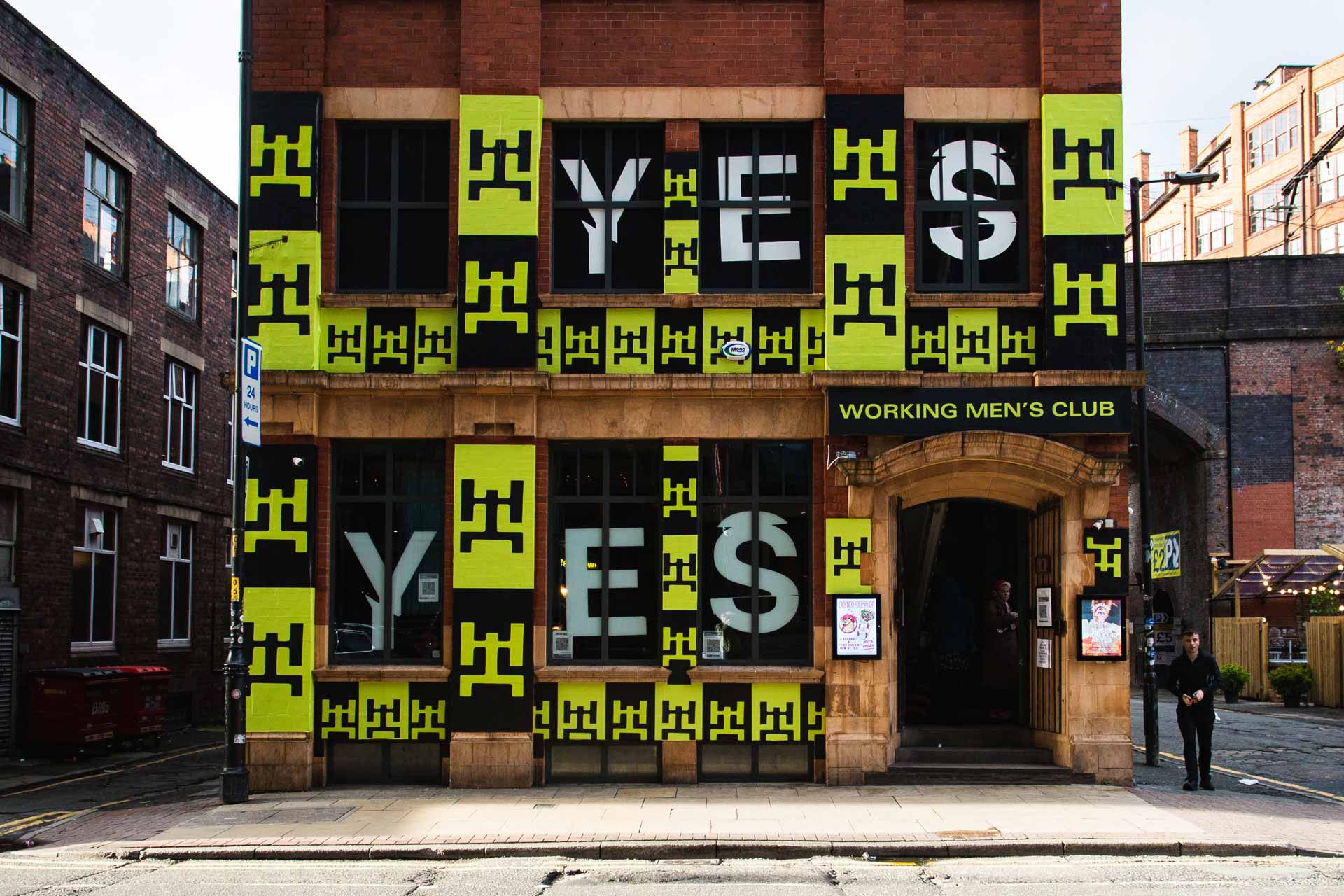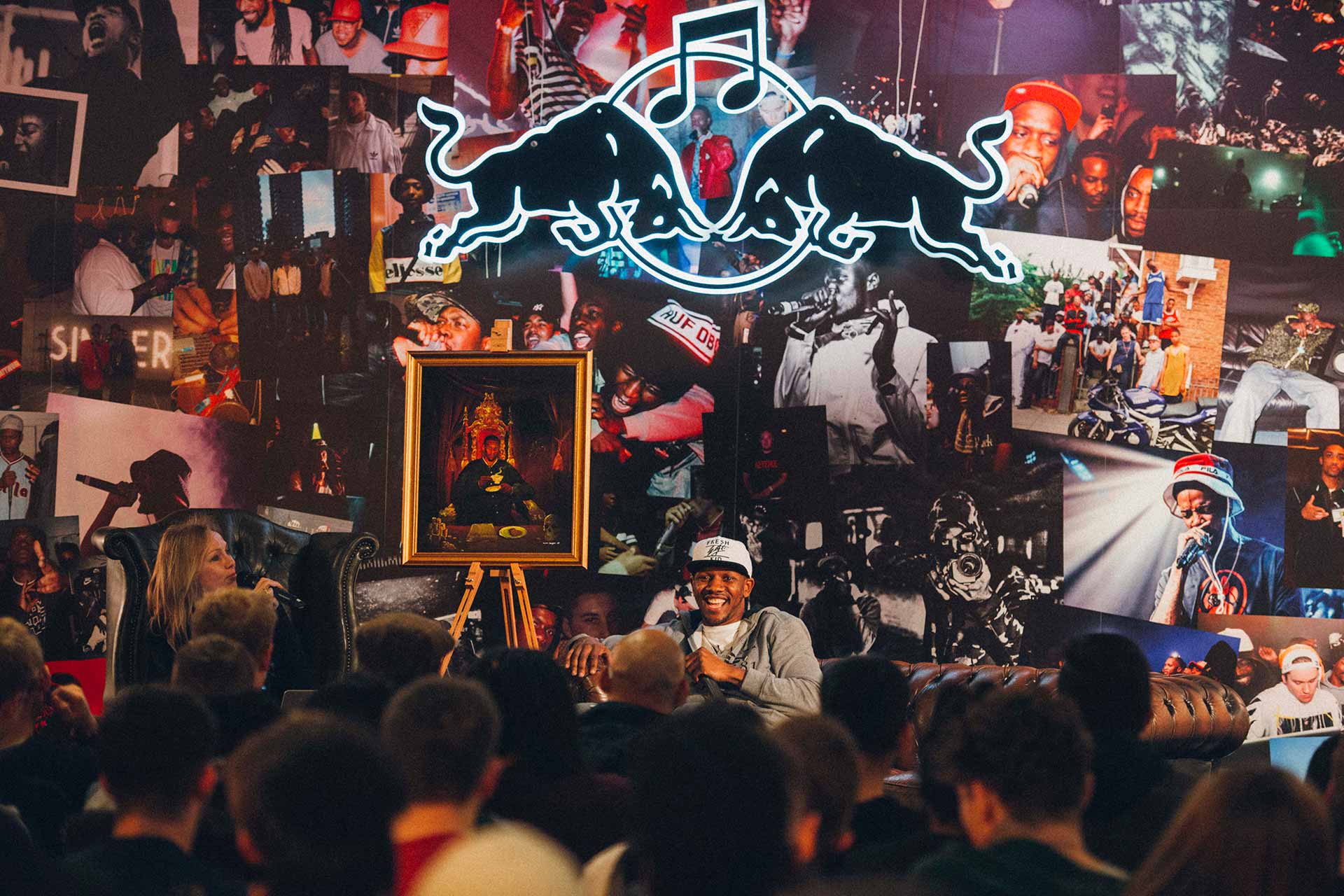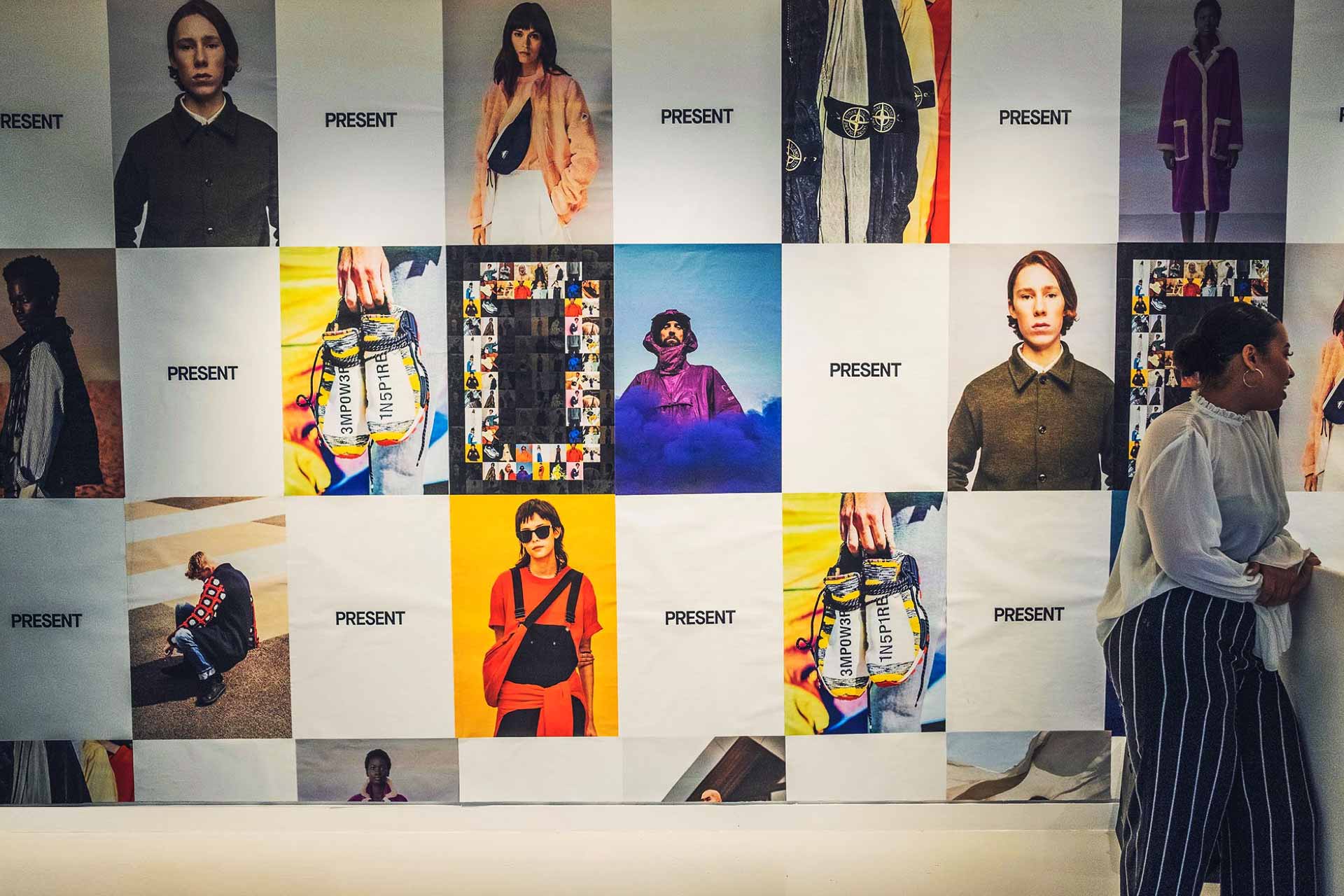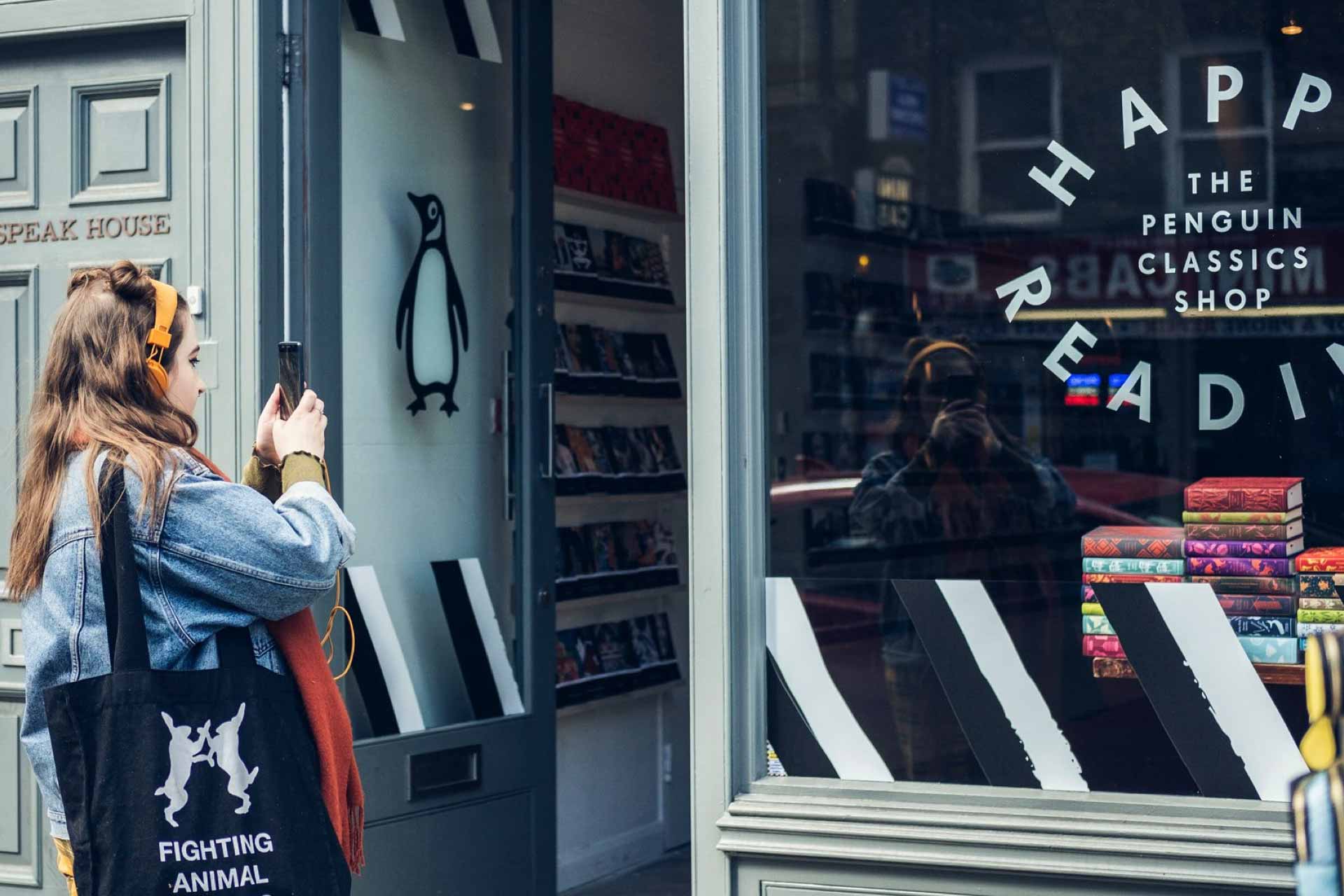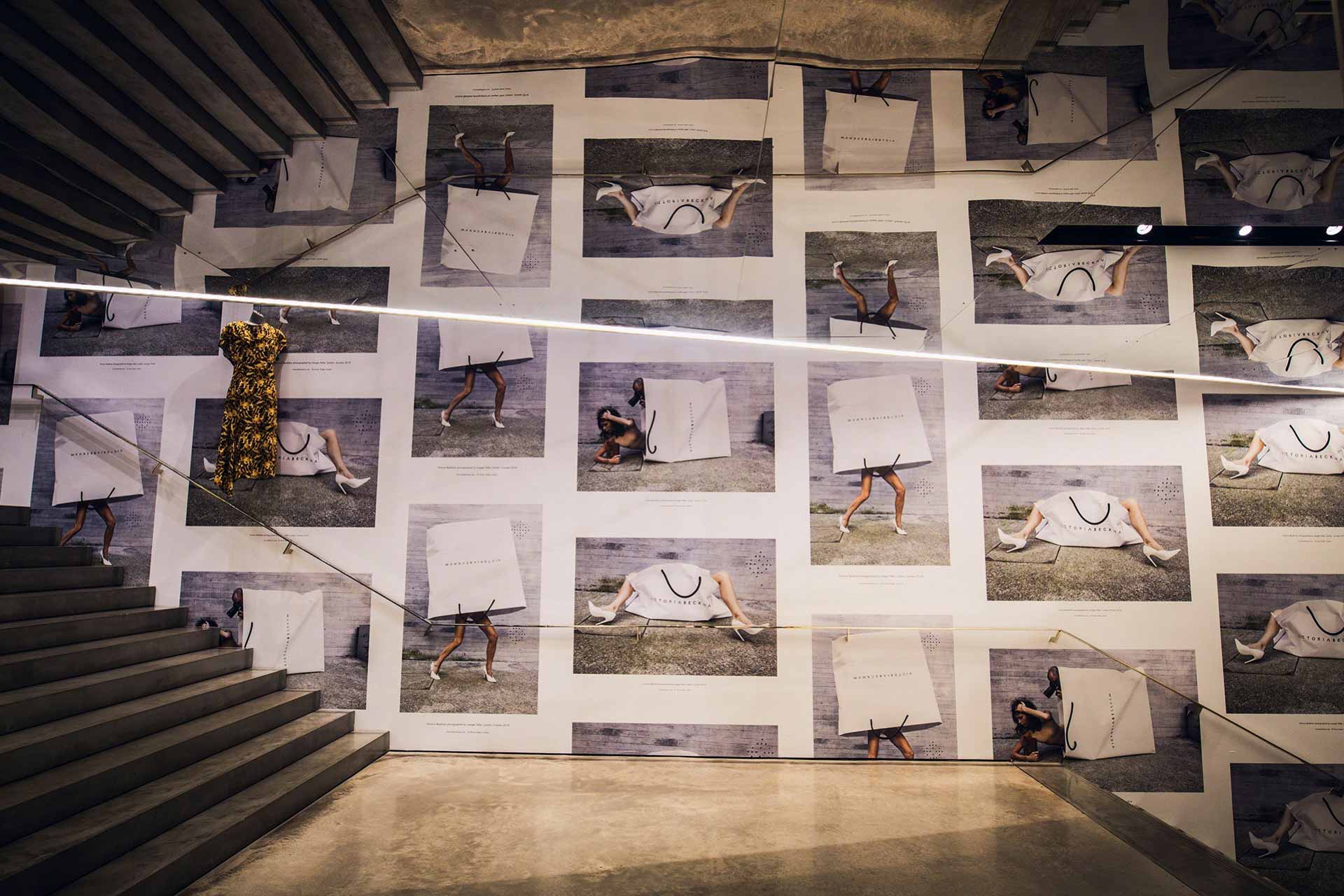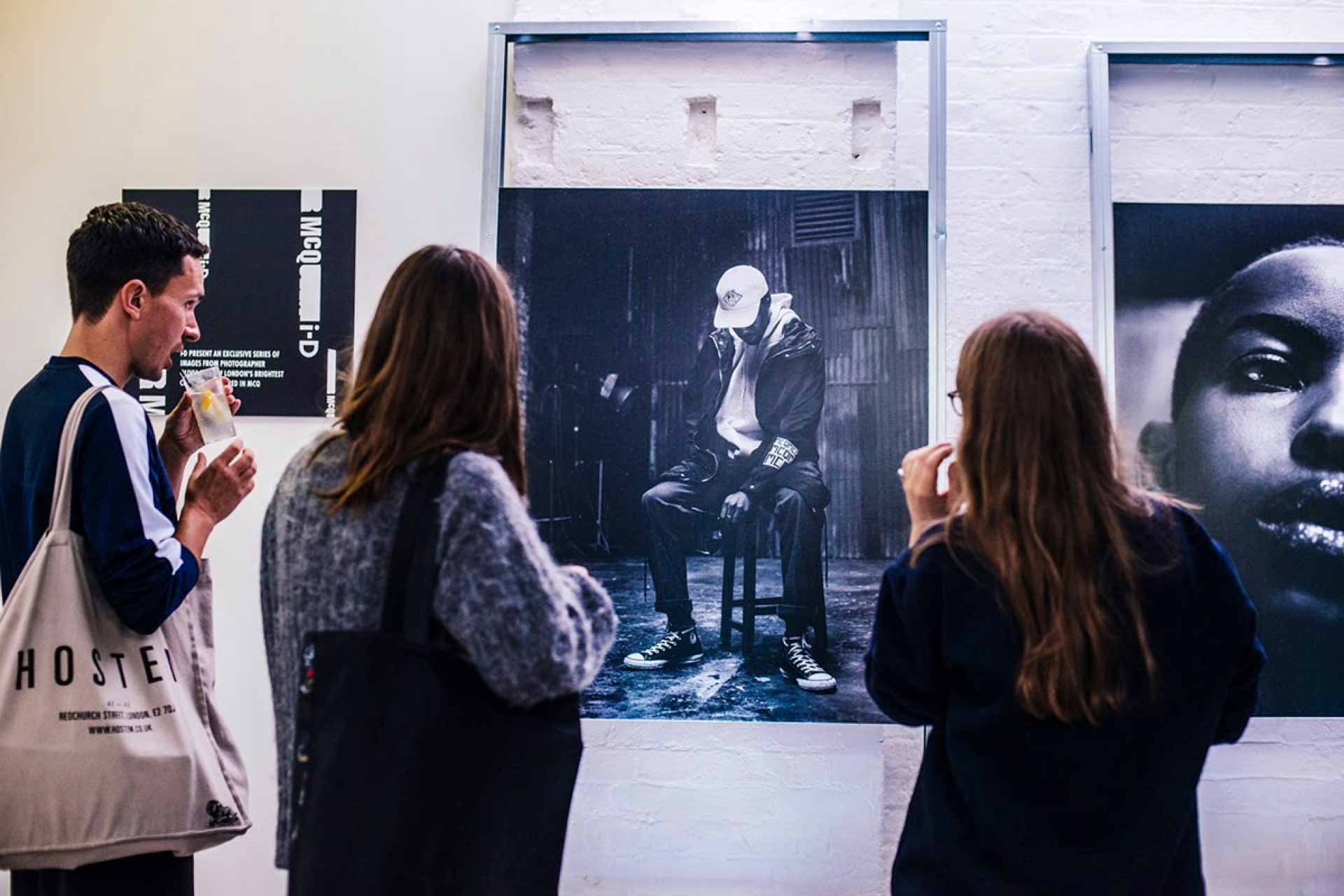 We have over 30 years' experience crafting our paper and paste format to create installations and dress events. Working in the arts and culture space makes us the ideal partner to help give your hoarding, wall, event, gallery, venue the authentic look and feel you need for your brand. We've branded launch events, opening parties, secret gigs, retail spaces and pop ups, taking care of every detail to ensure your event branding is flawless.